Waldron Mercy Academy, located in Merion Station, Pennsylvania, is celebrating its 100th year of providing Mercy education to students in the Delaware Valley. Founded in 1923, the school has been a cornerstone of Catholic education in the region and has a rich history of producing graduates who go on to make a positive impact in the world.
Waldron Mercy Academy is a Catholic school sponsored by the Sisters of Mercy of the Americas, a religious institute that was founded in Dublin, Ireland in 1831. The mission of the Sisters of Mercy is to serve the poor, sick, and uneducated, and this mission is carried out through the education of students at schools like Waldron Mercy.
According to Sister Barbara MacWilliams, a Sister of Mercy and Reading Enrichment Teacher at WMA, "At Waldron Mercy, we are committed to providing our students with a comprehensive education that not only prepares them for success in the classroom, but also for success in life.
Sister Barbara added that "Waldron Mercy Academy provides our students with a rich understanding of Jesus' call to reach out and to care for their brothers and sisters, and we pray that our school community will use their Mercy mindset to make a difference in the world."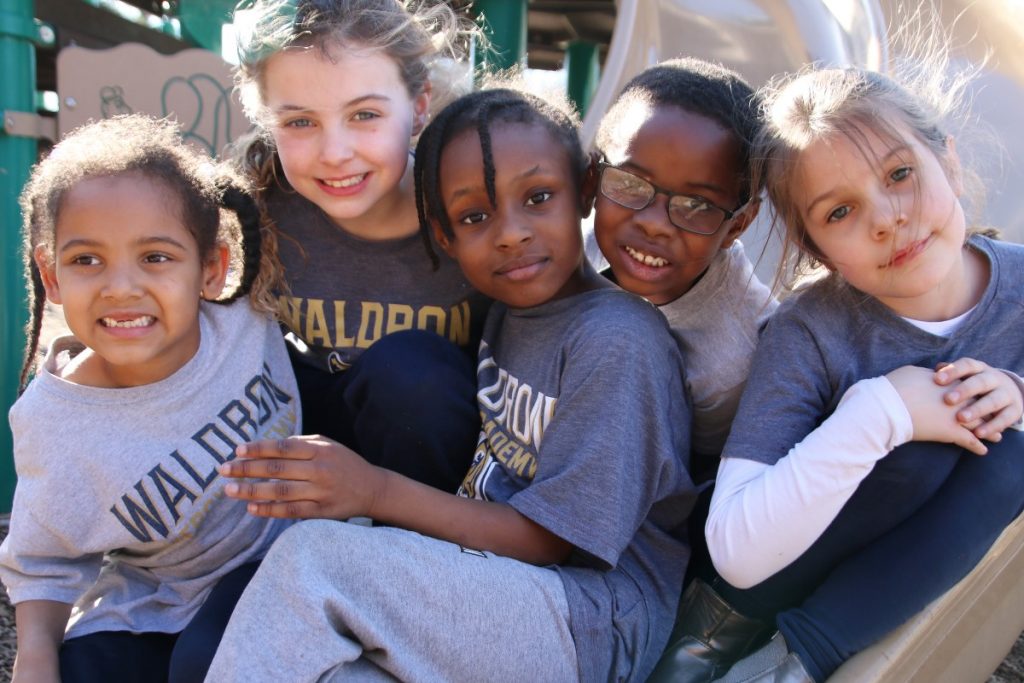 Waldron Mercy's education is rooted in the Catholic faith, but it is also inclusive and diverse, reflecting the communities it serves. The school offers a rigorous academic curriculum, including science, technology, engineering, and math (STEM), as well as the arts and humanities. Students are also encouraged to get involved in extracurricular activities, such as sports, clubs, and community service, which help them develop leadership skills and a sense of social responsibility.
But one of the most important ways that Waldron Mercy encourages its students to become changemakers is through its emphasis on service learning. Service learning is a teaching method that integrates community service into the academic curriculum. This approach helps students to understand the real-world implications of what they are learning in the classroom and to develop a sense of compassion and commitment to serving others.
"Service learning challenges students to reach beyond their outreach," said Greg Soltis, Waldron Mercy Academy Director of Religious Outreach and Education. "It allows them to reflect on their experiences, and then take action."
In addition to its focus on service learning, Waldron Mercy is also committed to preparing its students for success in the 21st century. The school has invested in cutting-edge technology and has implemented a one-to-one device program, which provides each student with a tablet or laptop. This technology is used to enhance the learning experience, and it helps students to develop the digital literacy skills that are so critical in today's world.
As Waldron Mercy celebrates its 100th year of providing a Mercy education, it is proud of its history and the many achievements of its graduates. Over the years, Waldron Mercy graduates have gone on to make a positive impact in a wide variety of fields, including medicine, law, education, and the arts. Many of these graduates have also become leaders in their communities, working to make a difference in the lives of others.
Waldron Mercy Academy has a strong history of providing a high-quality education that prepares students for success in the classroom and in life. Through its focus on service learning and its commitment to preparing students for the 21st century, Waldron Mercy is helping to cultivate a new generation of changemakers who are making a positive impact on the world.
Learn more at Waldron Mercy.