Serving students in kindergarten through 12th grade, the Pennsylvania Cyber Charter School is one of the largest, most experienced, and most successful online public schools in the nation.
Its online learning environments, personalized instruction methods, and choices of curricula connect more than 11,000 Pennsylvania students and their families with highly qualified, state-certified teachers. PA Cyber's teachers and staff stand proud of the quality educational opportunities that the school provides to its growing and diverse student population.
As a public school, PA Cyber is open for enrollment to any school-age child residing in the Commonwealth of Pennsylvania and does not charge tuition.
Founded in 2000, PA Cyber is headquartered in Midland, Pa., and maintains nine regional offices throughout the state. The school's Philadelphia regional office is currently in Crum Lynne, but will relocate to Springfield by the end of 2021. These offices serve as hubs for enrollment, orientation, and year-round social activities.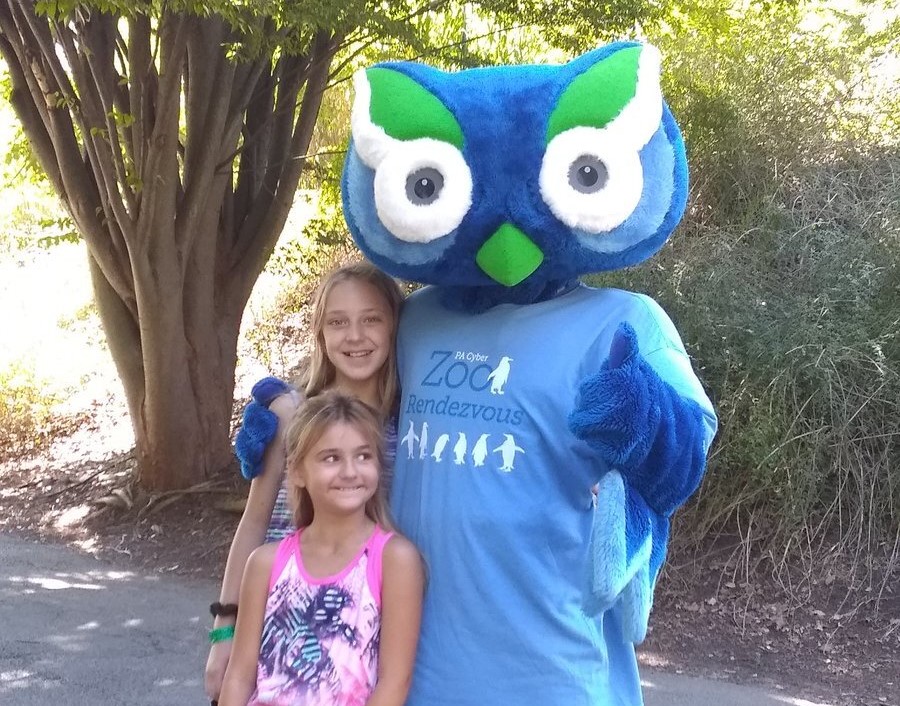 Why PA Cyber?
PA Cyber's teachers and academic advisors ensure students achieve their academic goals, and they are readily available by phone or email. Extensive course offerings allow students to gain a solid foundation in core curriculum while unlocking personal interests through electives. Students can choose from more than 70 clubs and workshops where they can interact and explore various skill sets.
PA Cyber provides students with the technology they need to learn from home as well as classroom alternatives to fit their learning style. Virtual classes offer real-time instruction and daily interaction with teachers and classmates, while blended classes offer a mix of virtual and self-paced instruction.
Recent graduate Gabby Appel said, "I was completely taken back by how much PA Cyber provided — a computer, technology, and books — in addition to a significant education." The flexibility of PA Cyber's blended courses "allowed for so many more cool opportunities," said Appel. "I experienced growing up without the weight of an 8-hour school day." Students frequently use their extra time to work, join clubs, volunteer, foster hobbies, spend time with family, or train for sports.
Even prior to the COVID-19 pandemic, PA Cyber has proven that not only does the learning never stop, but the teaching never stops; the caring for one another never stops; and, fundamentally, PA Cyber never stops. Quarantine-related consequences continue to have profound impacts on many traditional brick-and-mortar schools, but students at PA Cyber haven't missed a beat academically.
Make the connection
Seeing other students and families face-to-face is important for forging connections and creating memories. Prior to the pandemic, the school had over 500 in-person gatherings planned for the 2019–2020 school year around the state. The school has since adapted by going virtual for most events. For the 2021–2022 year, students will have the option to attend many outdoor events, and the school will continue to adjust as needed.
PA Cyber staff are dedicated to serving students from nearly every county and school district within Pennsylvania. Just like all public schools in the state, PA Cyber meets the Pennsylvania Department of Education's curriculum requirements. It is also accredited by the prestigious Middle States Association.
Twenty-one years and more than 19,000 graduates later, PA Cyber remains a leader in online education.
Start your PA Cyber journey today at pacyber.org.