Twana Lloyd loves to kick off her day with a walk. Each morning, she wakes and heads to Saint Joseph's University to meet with her aunt, where the two of them spend the early hours of the day walking three to six miles around the school's track.
If you asked Lloyd a decade ago if she imagined herself doing this today, she'd be shocked. For years, the 58-year-old North Philadelphia native suffered from chronic back pain, asthma, sleep apnea, high blood pressure, diabetes, and was beginning to develop scoliosis due to her excessive weight. She could hardly work her 16-hour shifts as a certified nursing assistant at a local rehabilitation center and her many medications weren't making much of a difference.
Lloyd was 246 pounds and struggling to get through each day. She tried every remedy that was recommended: diet pills, laxatives, B12 shots, and natural herbs, to name a few. She met with nutritionists and bariatricians, but nothing was helping. When she did start to lose some weight, she would gain it back. Eventually, she had to go on disability.
"It took a toll on my life," recalls Lloyd. "I wasn't getting a good night's sleep, the weight was wearing me down, and it was hard for me to breathe. It was hard for me to work and do the exercises with the residents. I had to go on disability."
It wasn't until she met with Dr. Noel N. Williams, Director of the Penn Metabolic and Bariatric Surgery Program at Penn Medicine, in the summer of 2020, that her life turned around.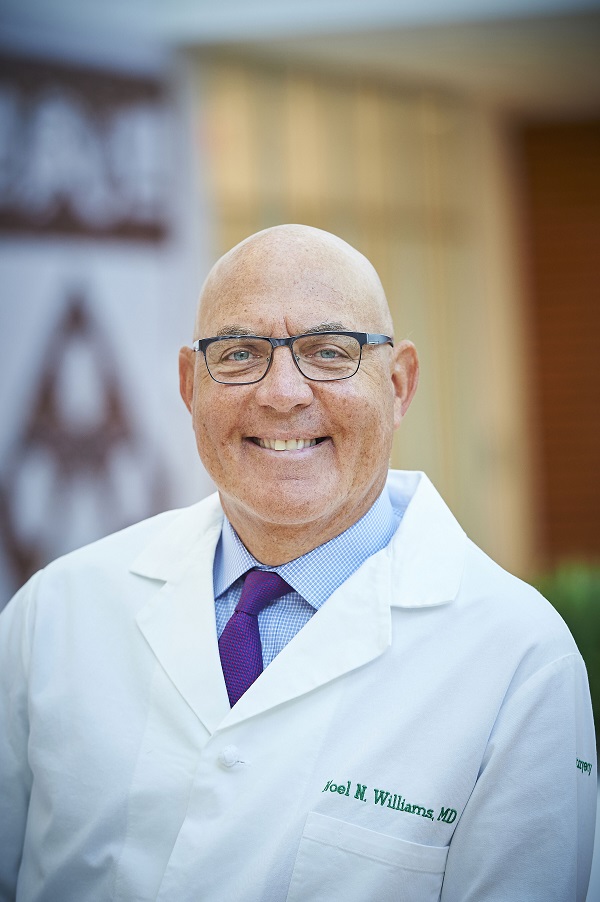 The journey to bariatric surgery and a fresh start

For years, Lloyd listened to her close group of friends rave about Dr. Williams and their experience undergoing bariatric surgery with his team at Penn Medicine's Bariatric and Weight Loss Surgery Program. She witnessed their lives transform for the better and saw first-hand the improvements in their health, but she remained hesitant.
In early 2020, Lloyd finally convinced herself to jumpstart her bariatric journey; however, she pursued it with a different medical center in the state. After eight months of back and forth with appointments and no scheduled surgery in sight, she decided to listen to her trusted circle — and her intuition.
"When I looked in the mirror and saw myself, I knew it was time for me to meet with Dr. Williams. I didn't like the way I looked, I didn't like my eating habits and I didn't like my health," says Lloyd. "About five or six of my friends went to Dr. Williams at Penn Medicine and they look really, really good. Their transition after surgery was easy as well and they always talked about him. I thought, 'You know what, it's time that I try him.'"
On August 26, 2020, Lloyd met with the program's bariatric care team for her first consultation. Dr. Williams, her dietitian, and nursing professional assessed her health and eligibility for surgery. Lloyd immediately felt comfortable with the process and was able to have all of her questions and concerns answered. She was also given a meal plan to refer to before and after the surgery to help keep her on track.
"They're a terrific team, they're great people, they're kind people and they are genuine people," says Lloyd. "Everybody was very friendly and informative. They went to the extreme to explain everything to me and made sure I understood the effects of the procedure."
After several medical tests and health screenings with the team, Lloyd underwent bariatric surgery in January 2021. By the following month, she lost nearly 22 pounds. She was also taken off her blood pressure medication and no longer had to use a CPAP (continuous positive airway pressure) machine to sleep, as her sleep apnea also went away. Every month after that, she was able to lose more and more weight.
"Having the surgery has actually disciplined me to be healthy, to exercise and to keep my weight where it should be," says Lloyd. "Looking back, being obese showed me another side of life that I won't go back to."
Today, Lloyd weighs 149 pounds. She is able to exercise and walk free of pain. She continues to stay disciplined with her diet and eating habits thanks to her experience with her nutritionists at Penn Medicine. Most importantly for Lloyd, her "only medication is vitamins."
Now, just like her friends, Lloyd continues to spread the word of Dr. Williams. She even encouraged her daughter to meet with the Penn Medicine team, and she underwent bariatric surgery as of this past February.
Lloyd will also begin joining virtual support group sessions, held monthly by the Penn Bariatric and Weight Loss Surgery Program, where patients will get together to share their progress and journey post-surgery.
"Since having the surgery, I told myself I will never be overweight again," says Lloyd. "Bariatrics surgery gave me a brand new life. I'm 58 years old and I feel 28."
For more information about Penn Medicine's Penn Bariatric and Weight Loss Surgery Program, visit pennmedicine.org.