You've seen their name on billboards along I-95. You've seen it on SEPTA buses around the Philly region. But what if you could add your name to their dynamic, growing team?
That's right: Lundy Law is hiring.
A Top Workplace for the second year in a row, Lundy Law is currently seeking talented individuals to become part of their passionate team.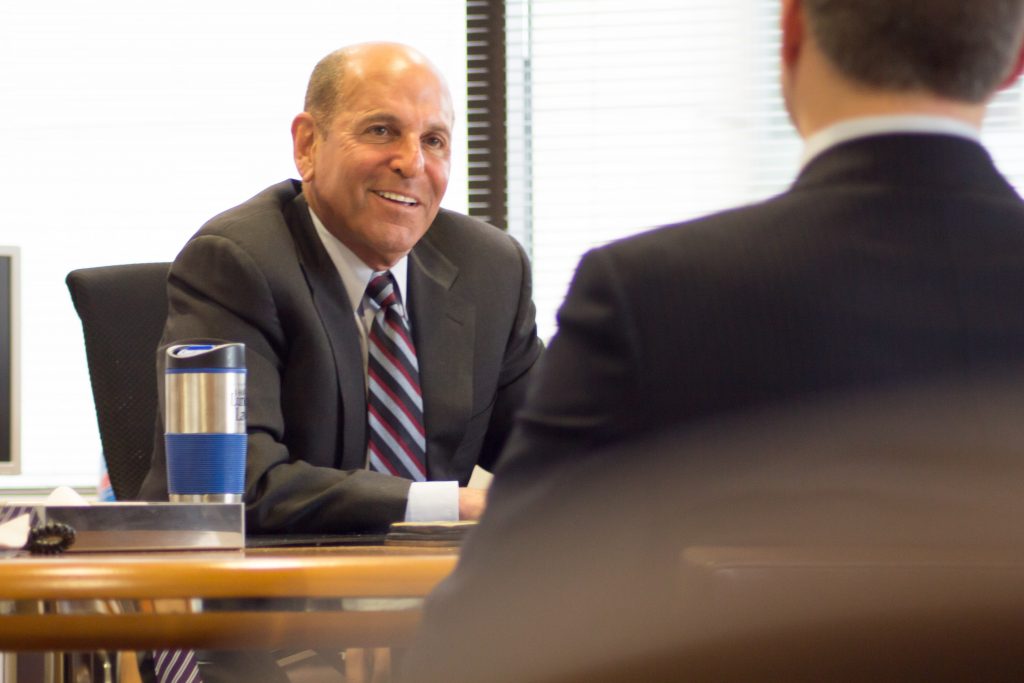 "We're looking for people who exemplify our core values: integrity, respect, consistency, trust, and collaboration. Individuals who genuinely care about making a positive impact on our clients will find a perfect fit here at Lundy Law," said Director of Operations Carmen Diaz.
At the forefront of Philadelphia's legal landscape, Lundy Law has supported the injured for 70 years. By fostering a nurturing work environment that empowers their team to excel, they continue to make a profound impact on the lives of their clients and the community.
With over 70 legal experts working collaboratively across three state-of-the-art offices, Lundy Law has become a stalwart in delivering exemplary service and extraordinary results to clients across Pennsylvania, New Jersey, and Delaware.
Lundy Law's commitment to its clients is further reflected in its round-the-clock accessibility, ensuring that clients have continuous support and assistance when they need it most. With an impressive track record of over one billion dollars in settlements and successful verdicts, Lundy Law stands as a testament to their dedication to achieving justice and advocating for the injured.
"Our main focus is the client. They are who we represent, and they are the people we serve every day," said Diaz.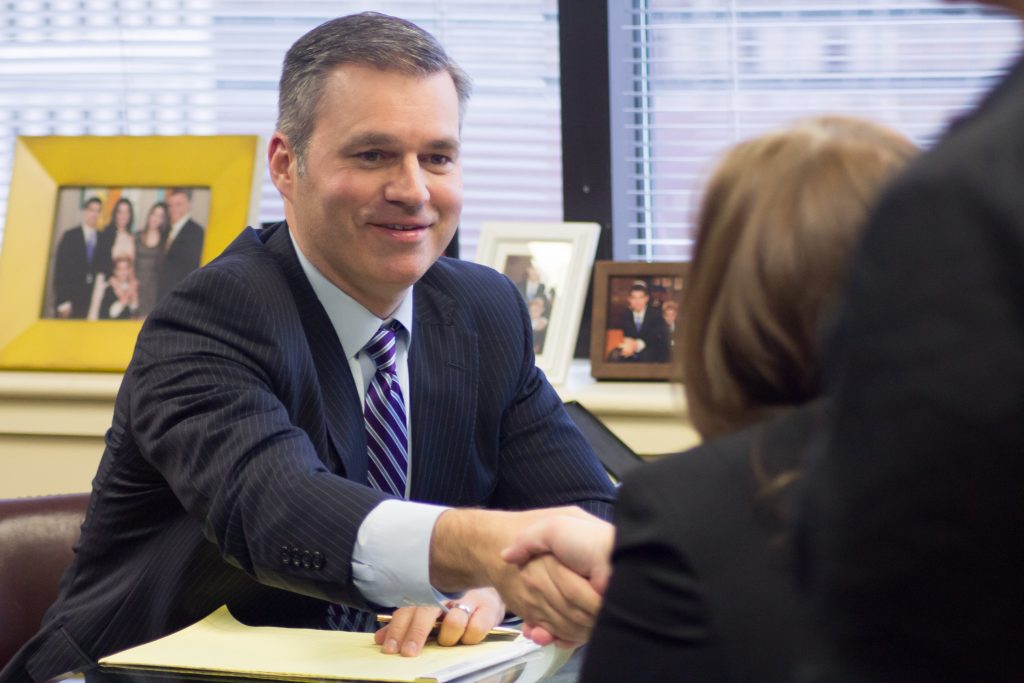 Joining a legal legacy
For those seeking a purpose-driven environment to make a real difference, Lundy Law offers a rewarding and empowering space to shape a thriving legal legacy.
DJ Russell, Intake Manager at Lundy Law, emphasizes the critical role they play in overseeing cases related to motor vehicle accidents, premises liability, slip and fall incidents, and more. A strong emphasis on seamless coordination among different departments ensures clients' cases progress smoothly through the firm.
"Our team takes immense pride in setting the standard for an exceptional client experience," said Russell. "Beyond being the first point of contact at the Intake Center, we prioritize ensuring that every prospective client receives utmost respect, care, and attention he or she deserves. The information we gather during the intake process plays a vital role in the investigation level, making effective communication and camaraderie among departments absolutely indispensable."
According to the team at Lundy Law, the most gratifying and rewarding part of the job is receiving gratitude and heartfelt correspondence from clients. Knowing that they have played a pivotal role in securing the benefits their clients rightfully deserve brings a deep sense of fulfillment and purpose to every team member.
"Lundy Law is not just a name — it's a symbol of trust and personalized care. Clients know who is taking care of them, and that reflects the genuine concern we provide from the moment we start screening their case to the time they sign their settlement check," said Russell.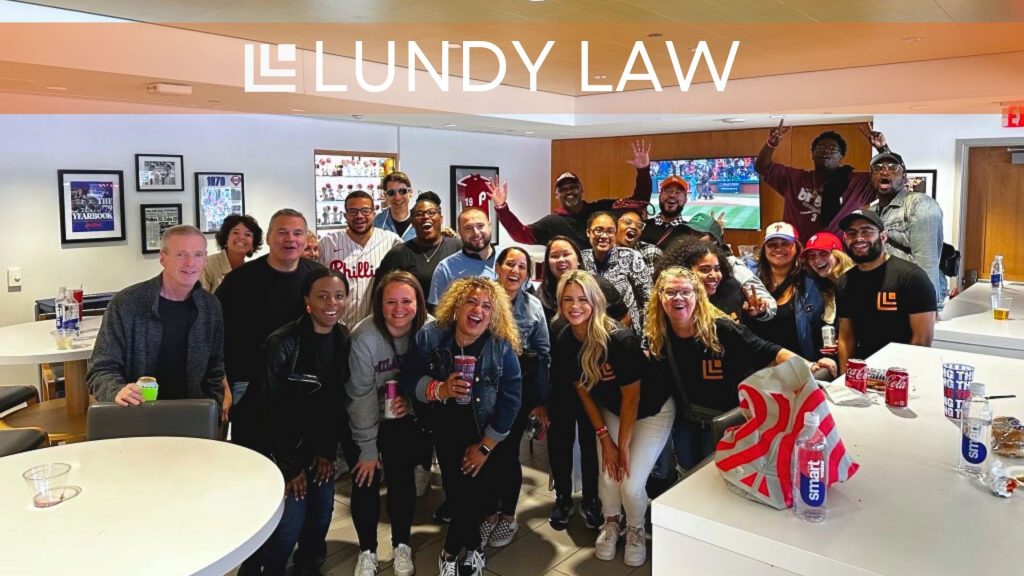 Team building that tips the scales
At Lundy Law, the dedication to excellence extends beyond the courtroom; it permeates into their work culture, where camaraderie and collaboration thrive.
Team-building events play a central role in bringing employees together from different departments, fostering a strong sense of unity and camaraderie.
"We do events in the spring and fall, which allows us to get to know our colleagues on a more personal level," said Diaz. "It's a great way to let loose and build connections beyond the professional side."
One of the most cherished events at Lundy Law was their virtual Shark Tank-style team building event during the pandemic. Employees (aka owners) worked on coming up with their own innovative pitches about a marketing campaign. "It was collaborative, creative, and showed initiative," explained Diaz. This exciting and competitive experience brought together team members from different departments, fostering collaboration and building personal connections.
Though the pandemic was a difficult time in the world and in the workspace, this fun-filled activity formed new bonds while reinforcing the spirit of togetherness that makes up the heart of Lundy Law.
"We have a very friendly and inviting environment. We celebrate accomplishments, milestones, and we support each other through personal tragedies and raise each other up during triumphs," said Diaz.
To explore career opportunities at Lundy Law and join their team, visit lundylaw.com.