Unless you know someone who works there, Susquehanna International Group, LLP (SIG) is a firm you may not have heard of. Yet.
While SIG has a reputation for being mysterious, those who work there know that SIG is one of the best kept secrets in the Philadelphia area. As one of the area's largest employers of technologists, SIG has a strong commitment to technical innovation — along with the growth and development of its employees.
In fact, SIG is actively expanding, which means right now is the perfect time to discover why it's been named a 2023 Top Workplace.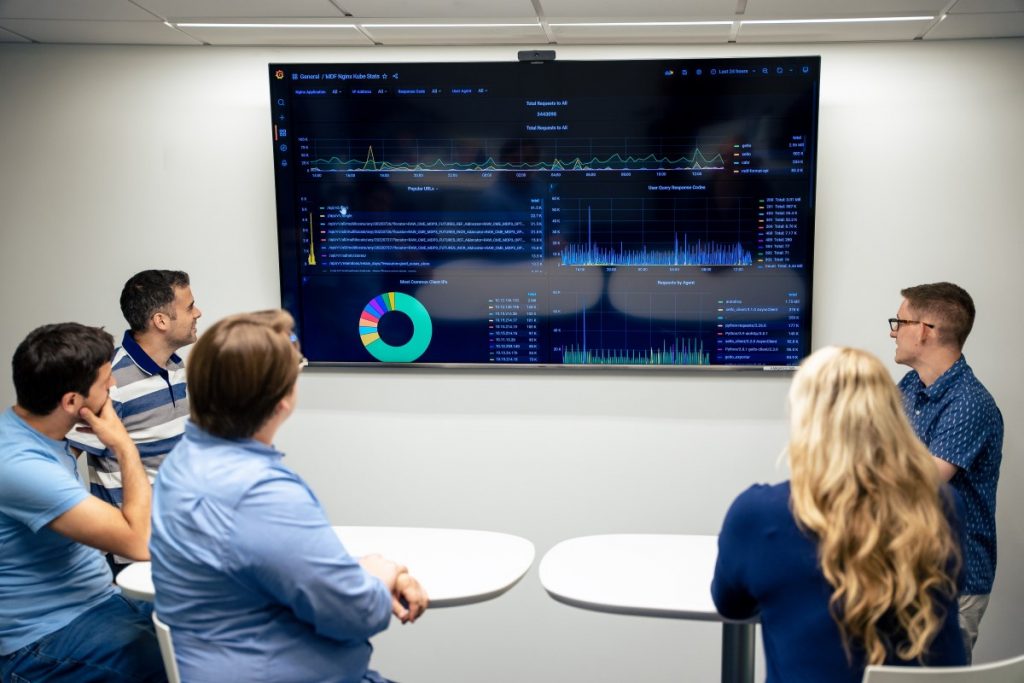 All signs point to SIG
Founded in 1987, SIG is known in the finance industry for its expertise in quantitative trading, research, and cutting-edge technology solutions. With a workforce determined to harness the power of bold ideas and out-of-the-box thinking to solve complex challenges, SIG continues to evolve as one of Philadelphia's leading tech companies.
"When I first started 27 years ago, most of the trading of options was conducted in-person on trading floors. As the world shifted to electronic platforms, we had to evolve our approach to trading," said Head of Electronic Trading, Alejandro Fernandez.
With a mission to continuously push the boundaries of technological advancements in finance, SIG has established itself as a pioneering force in trading with a team of technologists who build some of the most powerful trading systems in the financial industry.
On top of that, SIG's commitment to innovation has enabled it to remain a leader in the ever-evolving financial markets while also fostering a culture that thrives on creativity and intellectual curiosity.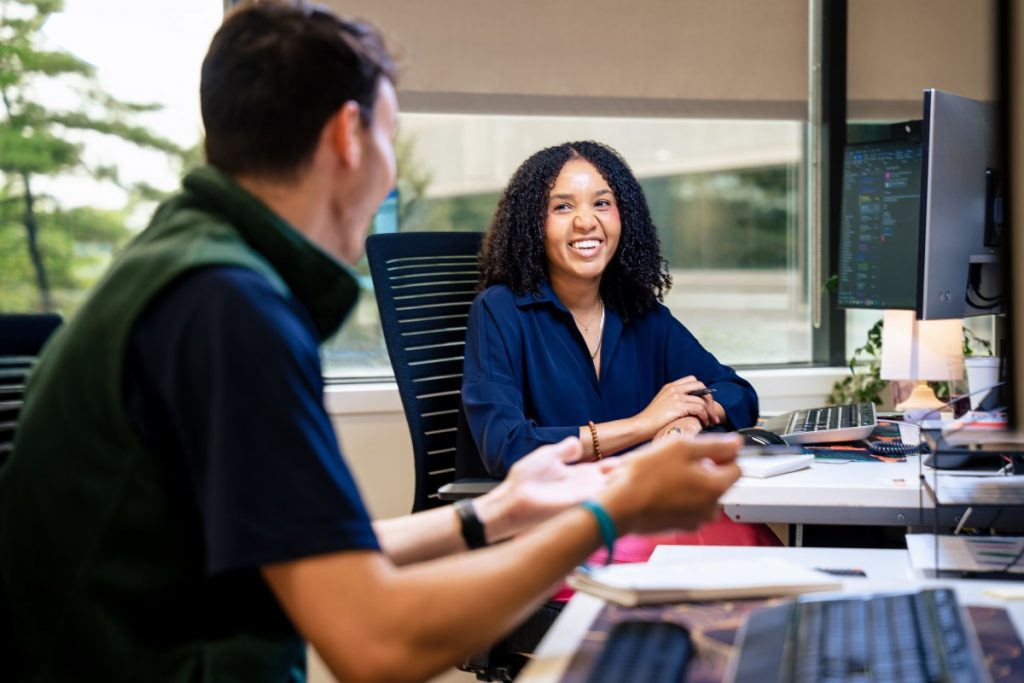 A glimpse into SIG's thriving culture
Collaboration is the cornerstone of SIG's culture. Chief Information Officer, Gina Pinotti, believes that collective intelligence trumps individual brilliance and open communication fosters creativity.
"We're a very fluid organization in terms of access to people and information. We're not process-heavy. We reward people who are willing to push themselves and offer new solutions," said Pinotti.
SIG takes pride in hiring smart, talented professionals from various backgrounds, whether they've had previous finance experience or not.
"We're looking for technical expertise, and we have a very diverse set of technical skills we're looking for — from software developers to data engineers to network engineers. Beyond technical skills, we look for self-starters, curiosity, delivery-focus, perseverance, and good teamwork," said Pinotti.
Engineers at SIG work on multiple projects simultaneously, playing a crucial role in the entire project life cycle. From crafting innovative solutions and coding applications to providing support for existing systems, their work directly influences the success of the business, empowering them to solve complex challenges and make a tangible impact.
"As one of the world's largest proprietary trading firms, we handle an incredible amount of our technology needs completely in-house," said Pinotti. "Building our own technology adds edge. We're able to create unique, targeted solutions to large-scale problems with massive amounts of data and real-time distributed systems." In a landscape of ever-changing markets, SIG thrives on adaptability, breaking away from traditional approaches to shape the future with its team's entrepreneurial spirit.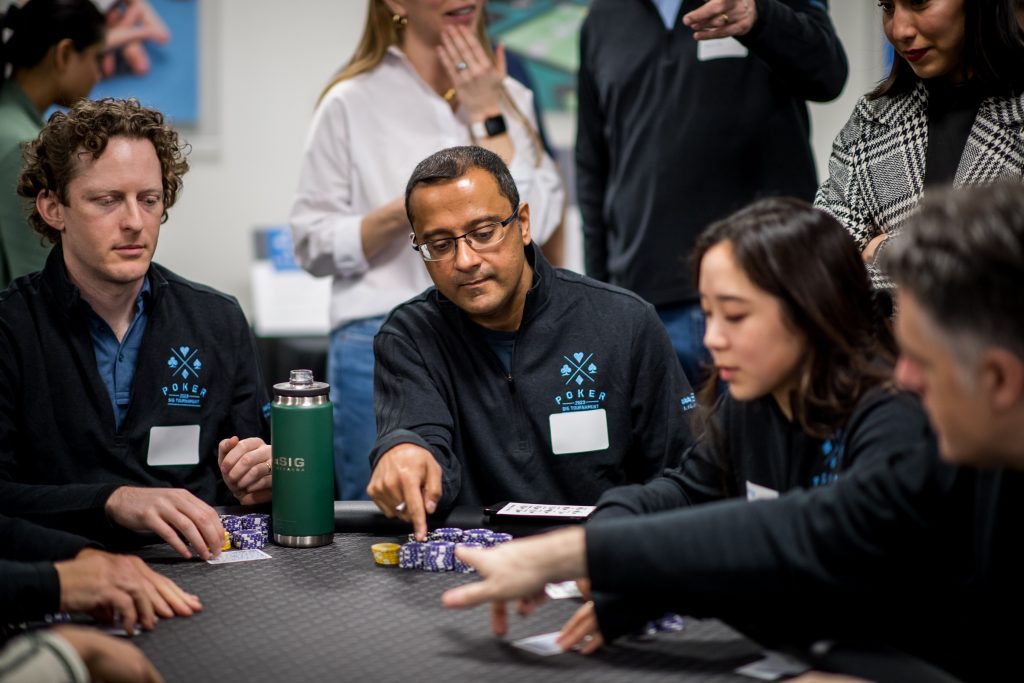 Living the good life at SIG
Because balancing work and life is important, SIG offers many perks to make it easier. Employees enjoy a fully-stocked kitchen, daily catered meals, and a relaxed dress code. In addition, whether you're working out in the 9,000 square foot on-site gym, taking a fitness class, or visiting the on-site Wellness Center, SIG's commitment to wellbeing is clear.
SIG also offers many on-site conveniences, including vehicle maintenance and detailing, a full-service mail room for employees to securely ship and receive packages, and a variety of other perks.
Voted a 2023 Top Workplace by its employees, SIG focuses on building camaraderie and relationships among its employees both at and outside of work.
SIG has a vibrant social calendar, including company-wide events such as evenings at the Phillies, 76ers, Philadelphia Zoo, Franklin Institute, and more. The firm even sent 50 employees — drawn at random, along with their guests — to Super Bowl LVII to cheer on the Philadelphia Eagles. Unfortunately, the Eagles did not prevail. If they had, all 2,500 SIG employees world-wide would have received a $1,000 bonus.
Clearly, SIG likes games. Its annual No Limit Texas Hold'em Poker Tournament gives all employees, from rookies to skilled veterans, a chance to sharpen their decision making skills and win prizes. SIG sponsors global chess and esports organizations on its quest to recruit like-minded strategic thinkers and problem solvers. SIG has welcomed notable board game, chess, and poker players to participate in the SIG Speaker Series. SIG even supplies board games at its bi-weekly summer happy hours for an extra dose of friendly competition.
So, now that you've heard of SIG, make sure SIG has heard of you.
SIG is hiring. To explore their career opportunities, visit sig.com/careers.