Nazareth Academy High School was founded in 1928 and is the only private, Catholic high school for young women in Philadelphia. Located on the same suburban-like campus as Holy Family University in beautiful Northeast Philadelphia, Nazareth is conveniently located less than 2.5 miles from both the I-95 Academy Road and Woodhaven Road exits.
Nazareth students come from Bucks, Montgomery, and Philadelphia Counties in PA, and with both the Burlington-Bristol and Betsy Ross Bridges less than 8 miles away, students come from Gloucester and Burlington Counties in NJ.

Nazareth Academy High School is a sisterhood of young women who achieve excellence in the classroom and strive to be leaders of Christian service in the community. Nazareth challenges its students with a rigorous college preparatory curriculum that is deeply rooted in the teachings of the Sisters of the Holy Family of Nazareth.
Nazareth Academy High School's Class of 2022 received more than $47.4 million in college scholarships and grants, averaging nearly $470,000 per student.

With a student-to-faculty ratio of eight-to-one and an average class size of 15 students, Nazareth is dedicated to an individualized educational approach. The close relationship and rapport that develop between students and faculty encourage learning that fosters critical thinking skills, strong written and oral communication skills, creativity, collaboration, and self-confidence.

Through the co-curricular and extracurricular programs at Nazareth, young women engage in hands-on, interactive experiences that allow them to both explore and enhance their talents. With a state-of-the-art Innovation Center, more than 40 clubs, 12 athletic teams, and 10 performing arts groups, Nazareth empowers its students to develop their interests and become lifelong learners in a global society.

Young women who attend Nazareth live out the school's mission each day by embracing faith, family, and education as they are challenged to reach their full potential academically, spiritually, and personally. While focusing on service to God and others, Nazareth offers a rigorous academic curriculum and varied extracurricular activities that provide an unrivaled comprehensive experience.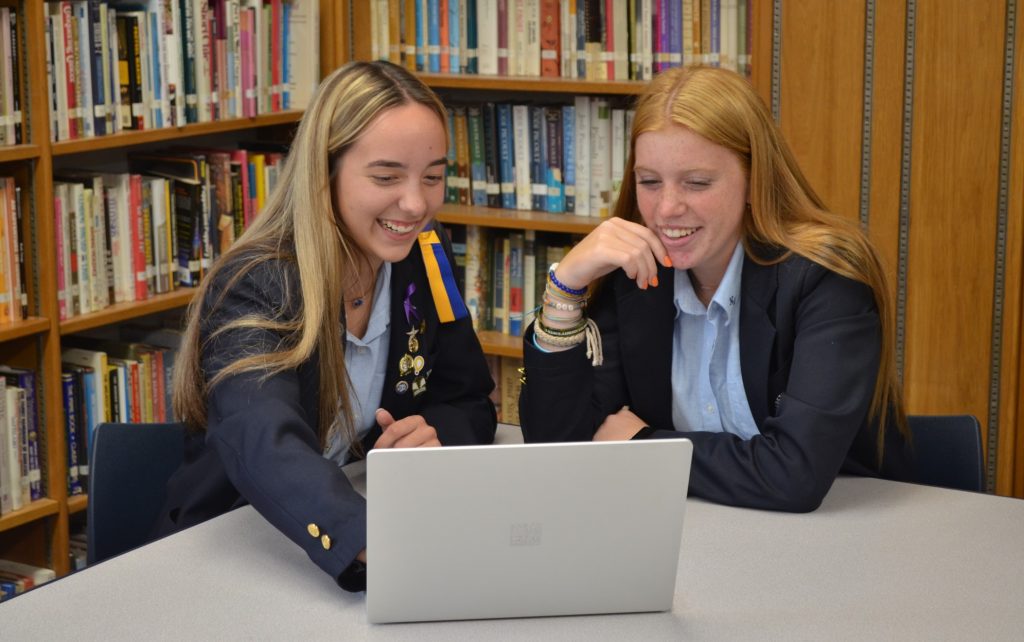 Come see Naz for yourself

Nazareth Academy High School is hosting an Open House on Wednesday, April 26th.
This Open House gives prospective students and parents the opportunity to learn about everything Nazareth has to offer — academics, athletics, performing arts, extracurricular activities, community service, sisterhood, traditions, and more. Prospective students and parents will hear from Nazareth students, parents, faculty, staff, and administrators to gain a better vision of the Naz experience.

For 7th grade students, Nazareth will be hosting Shadow Days, which provide a great opportunity to meet students and faculty, and to see what it is like to be a Panda for a day. Shadow Days will begin in early March and will go until early May.

Nazareth will be hosting its Pre-7th & Pre-8th Grade Summer Enrichment Program from Monday, June 26th to Friday, July 14th. This program is designed for girls who want to strengthen their test-taking skills and academically enrich themselves. Classes will focus on HSPT (High School Placement Test) prep in both math and English. There will also be an introduction to our fine arts, foreign language, and STEM programs. Nazareth will also be offering a variety of extracurricular and athletic camps this summer.

To learn more about the Nazareth Academy High School experience and for information regarding the admissions process, visit NazarethAcademyHS.org/Admissions or call the Admissions Office at 215.268.1026.