Open through October 30, Data Nation at the National Liberty Museum explores A.I. and considers how rapid changes in technology impact our democratic norms and values — such as free speech, assembly, and free and fair elections. 
Pondering the question, "What happens if the machines take over?" visitors will explore visually stunning and immersive installations, topical interactives, and provocative artwork to consider the forces at play in our everyday technology.
"Democracies depend on the free exchange of ideas, and rapid advances in technology mean we communicate faster and farther than ever before in human history. Data Nation explores the impact of data-driven communications technologies on our democracy and the liberties it protects," said Dr. Elizabeth Grant, Chief Program Officer of the National Liberty Museum. "With the help of our partners, we're thrilled to provide visitors with this highly topical exhibition that invites visitors to reflect on their own social and personal liberties in today's digital age and beyond."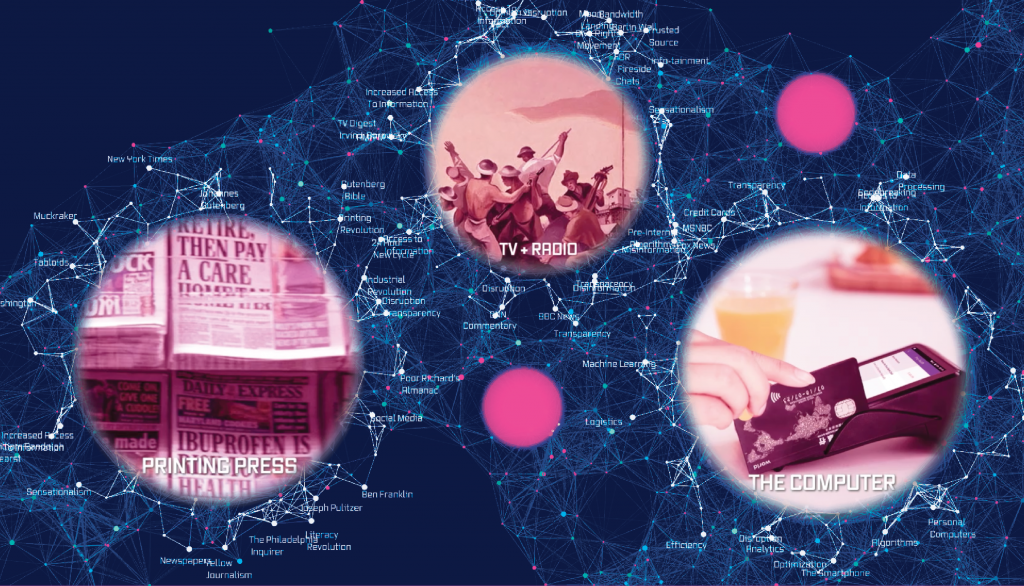 Data Nation comes together through a collaboration with design partners Landau Design+Technology and the Center for Immersive Media at University of the Arts, along with artists Emmanuela Soria Ruiz, Lane Timothy Speidel, Jim Strong, and Roopa Vasudevan, all from the local artist collective, Vox Populi.
At the forefront of the exhibition, Landau Design's 20-foot motion graphic wall highlights the impact of A.I. and data, and contextualizes A.I. in similar moments of technological innovation, from the printing press to the radio to the internet, and the social and political disruptions and innovations that followed.
The Center for Immersive Media is utilizing soundscapes and visuals to construct a real-world echo chamber, mimicking the impact of algorithms. Visitors will be able to type in musings, statements or hopes and hear them echoed back. The Vox Populi artists' works will add in the element of human touch as they synthesize the abstract topics explored in the exhibition through art.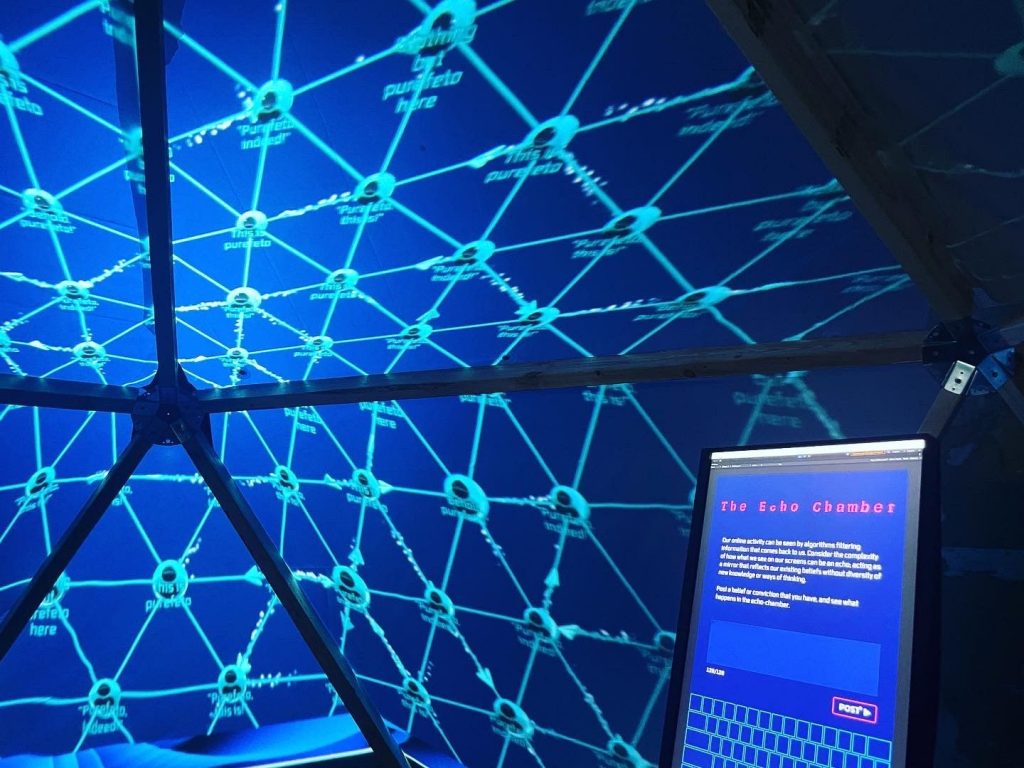 Through bold data visualizations, Data Nation invites dialogue around digital disruptions to democratic norms and freedoms. Visitors will explore the positive and negative impacts of technology through the lens of fundamental liberties to show them the power behind their every click, snap, and chat.
Data Nation will be accompanied by a rich line-up of topical programs and events timed with Juneteenth and the July 4th holiday season. Join us on June 3 for our Community Open House in celebration of our exhibition opening, that will include pay-as-you-wish admission along with other family friendly activities.
Data Nation artist Lane Timothy Speidel will be back at the NLM on June 24th to lead a drop-in artist workshop, "From Zine to Screen," where visitors will make a zine through cutting, collaging, writing, and scanning found and created images, words, and textures. After completing your work, you can scan your zine and have its cover become part of a "digital quilt" showcasing the sense of community that forms when people create together.
For more information, visit the National Liberty Museum.