The prom countdown has begun. Soon, boutonnieres and corsages will be exchanged, photos will be snapped and posted, and everyone will dance the night away. It also means young, new drivers on the region's roads at night.
With the big event approaching, NJM Insurance encourages parents to discuss road safety with their teens before they put their cars in drive. Need some pointers? Keep reading.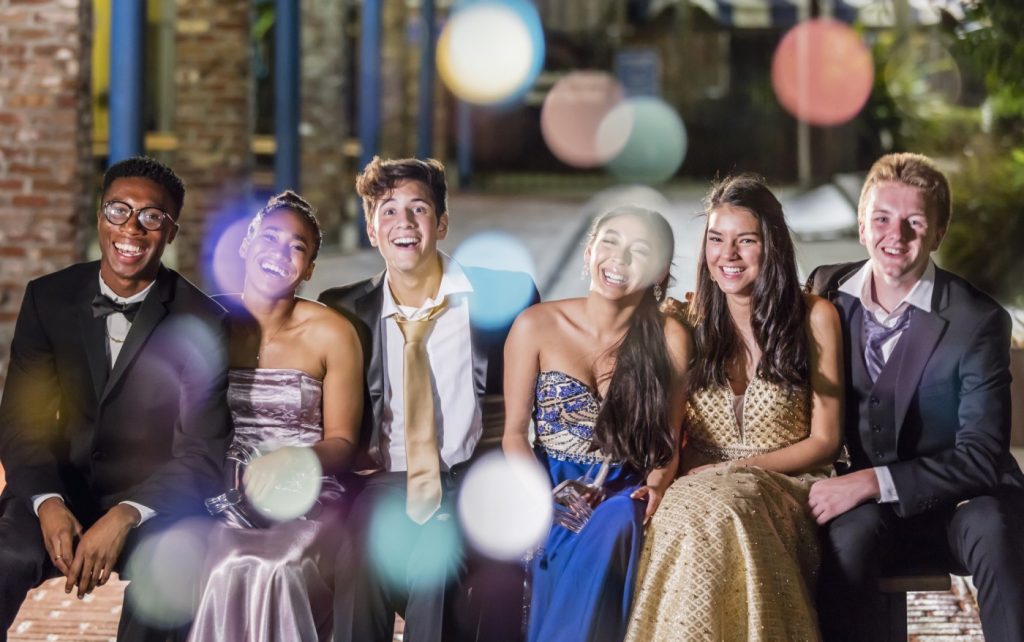 Remind your teen to avoid alcohol
Prom is an exciting event, but it can also be risky for inexperienced drivers — especially if alcohol is involved. In fact, about one-third of teen traffic deaths involving alcohol occur from April to June. Under no circumstances should high school prom-goers drink alcohol.
Fortunately, parents and teachers can play a pivotal role by talking with teens about the potential dangers and consequences of underage drinking and driving while intoxicated.
Be a good driving role model for your teen
Research shows that parents have a powerful influence on teens developing safe behaviors that prevent negative outcomes. Parents can reduce their teen's crash risk by up to 50% by setting rules, offering support, and monitoring their teen's driving, according to the National Highway Traffic Safety Administration.
Here are some helpful tips for setting up a positive prom experience for your teen on the road:
Only 65% of teens consistently wear seat belts when driving or as a passenger, according to the National Foundation for Teen Safe Driving. Set a good example by always wearing your seat belt, even as a passenger, and obeying traffic laws.
Establish rules with your teen and make sure they understand what is expected of them while behind the wheel.
Familiarize yourself with your state's graduated driver licensing laws that restrict the number of passengers they are legally allowed to have in their car.
Plan a safe, adult-supervised after-prom event to facilitate a sober night of fun and discourage teens from seeking their own, potentially unsafe, party gathering.
To help prevent them from getting in the car with someone who was drinking, remind your teen that you're only a judgment-free phone call away if he or she needs a ride.
If possible, consider hiring a chauffeur for your teen and their friends to certify they are in the hands of a capable driver.
Most importantly, make sure your teen checks in. Before your teen leaves for the night, ask them to text you once they've arrived safely at the prom and again at any post-prom event.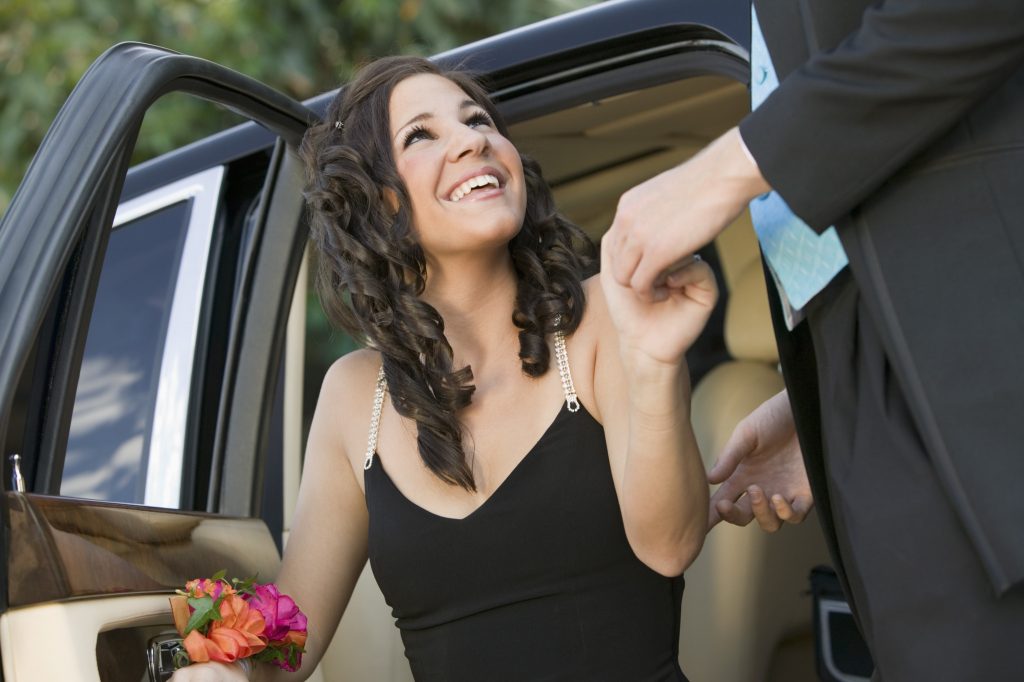 Don't let your teen get distracted by the festivities
It's no secret that carrying out the perfect "promposal" requires lots of creativity and planning, as does finding that stunning dress or tux. (And don't get us started on the shoes.) Prom, with all its anticipation and excitement, shouldn't be more stressful than it already is, so keep your teen's night celebratory by making sure they take the added precautions to stay safe on the road.
Whether they're planning on driving to prom or hopping in a friend's car, here are some driving tips for them to keep in mind:
Pay attention: Distracted driving is a major issue for younger drivers, especially when texting or using social media behind the wheel — dangerous habits that can lead to serious accidents. Additionally, passengers can be a distraction, too. Remind them to keep their eyes on the road and save the selfies (or TikToks) for prom.
Slow down: Speeding is a major factor in fatal crashes involving teen drivers. Inexperience behind the wheel makes speeding especially dangerous for young drivers, as faster speeds rob drivers of the extra reaction time they may need to avoid a crash. Always obey the speed limit and keep a safe distance from other vehicles on the road.
Stay alert: Prom night can be a late one, and after-parties can keep teens up even later. Have your teen either plan their evening so they can get home before exhaustion hits or work out a plan with friends to stay the night in a safe place. Drowsy driving is just as dangerous as driving under the influence, so ensure your teen is well-rested before getting in the driver's seat.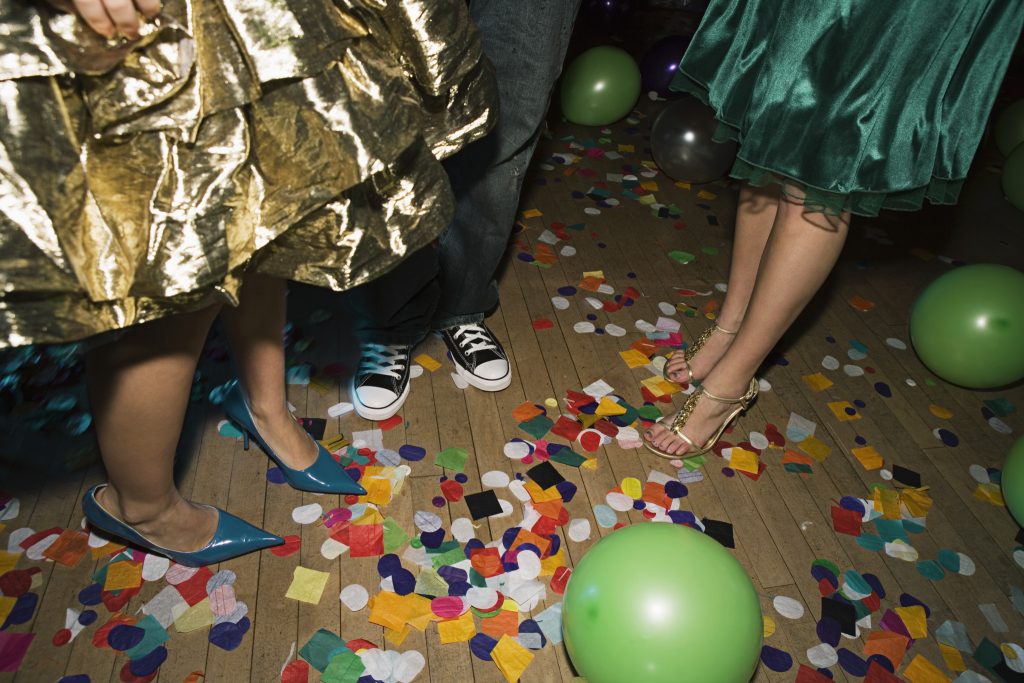 Practice responsible driving before hitting the dance floor
Before casting their ballots for prom king and queen, teen drivers shouldn't be ashamed to brush up on their driving skills.
NJM emphasizes the importance of training for teens focused on engaging drivers and their parents through research-based, data-driven programs that address teen driving safety, increase awareness, and enforce safe driving behavior.
The insurance company offers free teen driver safety programs as part of its enduring commitment to safety and to support the communities they serve. You and your teen can join Share the Keys, a 60-minute interactive program designed to reduce teen driver crash risks through increased parental involvement.
Other programs, like What Do You Consider Lethal?, are designed to help teens avoid reckless and distracted driving by making responsible decisions. Newly-licensed drivers can also take the Just Drive pledge to help put an end to distracted driving.
For more information on how to keep your teen safe and save on your insurance, visit NJM.com