With roots that reach back to 1880, MacElree Harvey uses the traditional values of professionalism and excellence as the foundation for the firm's identity. With over 90 employees spanning four offices in Pennsylvania and Delaware, the firm is a relationship-based organization at the core. 
MacElree Harvey strives to implement strategies and programs that support and strengthen its core purpose and values. Training programs are integral to the growth of the firm. Developing employee engagement initiatives and reward and recognition programs let employees know that they are valued and appreciated.
CEO Michelle Foster says, "At MacElree Harvey, we believe a firm is only as good as its employees, and we strive to build a team that embodies the firm's culture. We believe that great people equal great results. This is not just something that applies to how we do business, but it is the foundation in which we operate and it is what leads to our success."
The social aspect of working at the firm is a large part of the employee experience. Firm members have witnessed first-hand how time together in the office has deepened collaborative relationships with colleagues and developed friendships. Team building social events are planned frequently throughout the year to foster these relationships.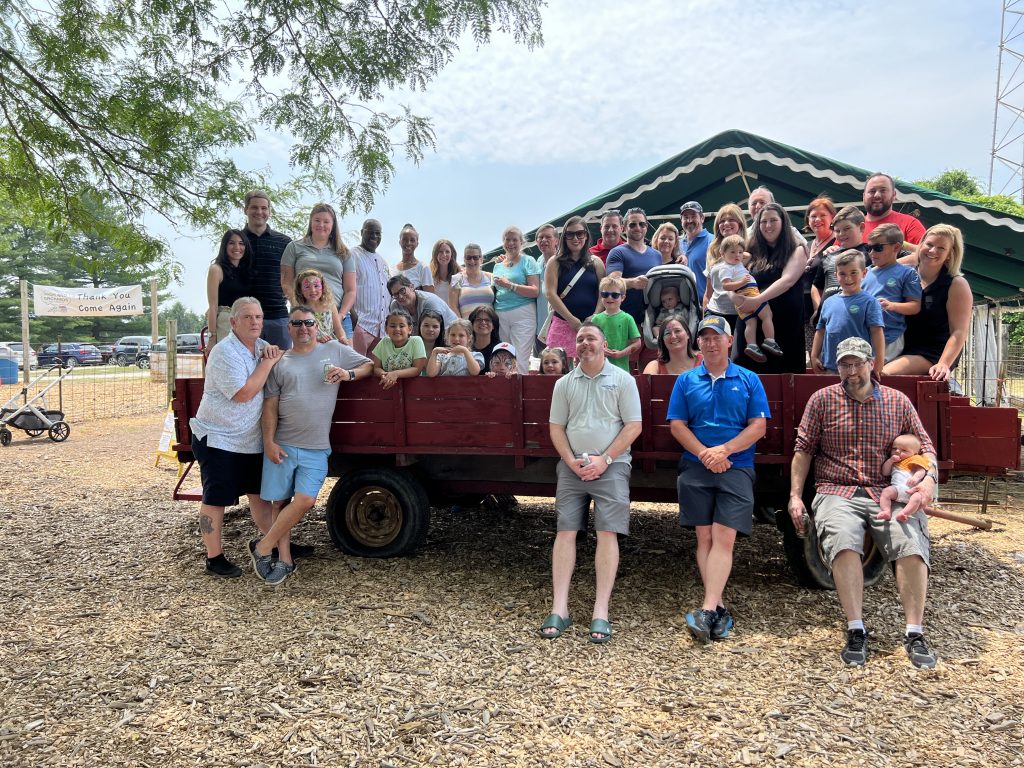 Longevity is common
Diane Shoemaker, a legal assistant who recently celebrated 35 years with the firm commented, "MacElree Harvey has strong core values and genuinely cares about its employees. Various social events and employee appreciation initiatives make MH one of the best places to work. We truly are a family here and I can't imagine working anywhere else."
At the annual holiday party, the firm acknowledges longevity with service awards. Foster, CEO, is celebrating her 20th year with the firm, having started in the accounting department. Timothy Rayne, Esq., started as a law clerk and is approaching his 30th year with the firm, further proving that there is always an opportunity at MacElree Harvey. These are among the many firm members who have made successful careers at MacElree Harvey.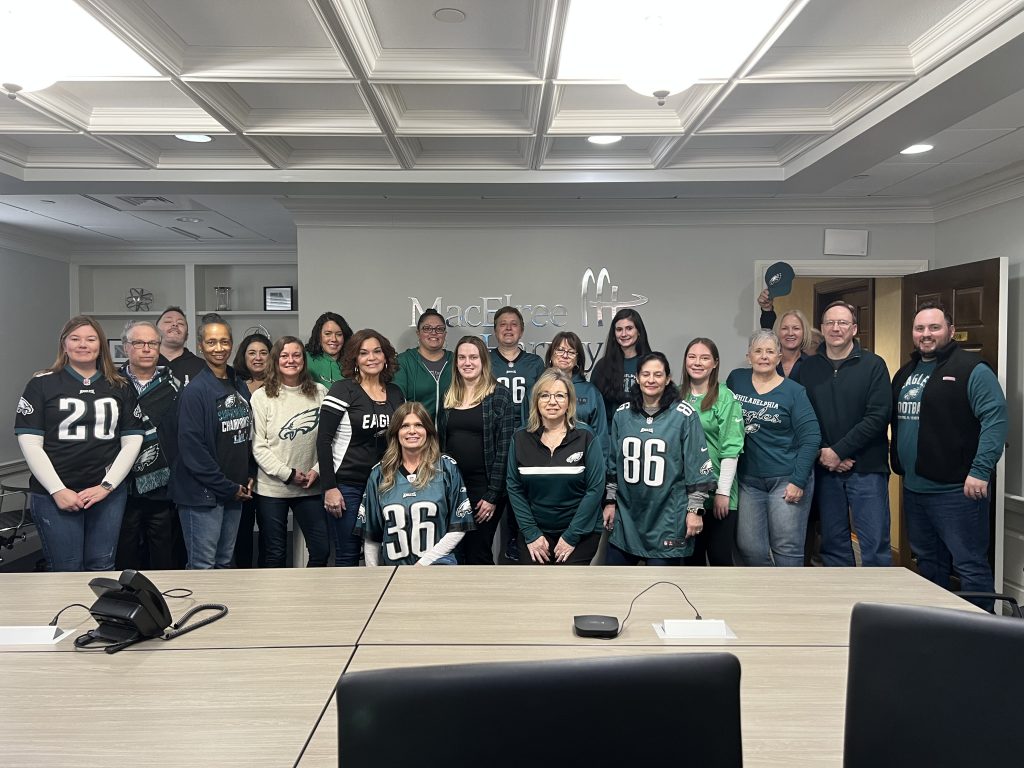 Initiative in Practice®
MacElree Harvey is a full-service law firm representing clients and businesses in Pennsylvania and Delaware. The firm has 45 attorneys who have long had a reputation for Initiative® — in listening, in counsel, in court, and in protecting the interests of every client.
Foster says, "We believe that a law firm should be more than just a resource that's only needed once. We believe in being advisors, advocates, mentors — friends. We put ourselves in their shoes and collaborate with each individual on a unique and personal basis. This builds deep and lasting relationships. It sets us apart from others who may appear to be similar. Whether your legal concerns encompass personal matters, your business, litigation, or even emerging areas of the law, such as environmental, intellectual property or elder law, one of MacElree Harvey's 45 attorneys will be able to help."
Learn more about the MacElree Harvey difference at macelree.com.