When students enter Benchmark School, they have often not found success in their academic environment and might have low confidence in themselves as learners. Once enrolled, however, the transformation begins as students learn how to become competent self-advocates and receive the tools to understand themselves as learners.

Benchmark School is an independent, co-educational school for bright children in grades 1-8 who have a learning difference, an auditory processing deficit, or a perceptual difficulty. Other students have dyslexia or ADD/ADHD.

However, these descriptions do not define a student's worth or prescribe a specific curricular path. They are merely data that helps Benchmark identify how best to draw out every students' latent potential.

"We create an environment that meets the child where they are, that scaffolds the learning, and uses an array of tools and strategies to do so," said Head of School Chris Hancock. "We believe that everything we do with a child in their years here must be geared toward preparation for the decades beyond Benchmark."

Established in 1970, Benchmark boasts a 23-acre campus in Media, Pennsylvania, which includes a 20,000 volume library, a zipline course, and a state-of-the-art Innovation Lab. The school serves students from the five-county Philadelphia region, Southern New Jersey, and Delaware.

"Our approach to innovation and design thinking unlocks a child's understanding of what it means to think for oneself, to create, to learn, to unlearn, and to relearn," said Hancock. "We aren't just teaching our students how to decode or to read. We are teaching them to think on their feet. To interpret. That cannot be done through a singular, prescriptive path. Instead, through a gradual release model we allow our students to find it on their own."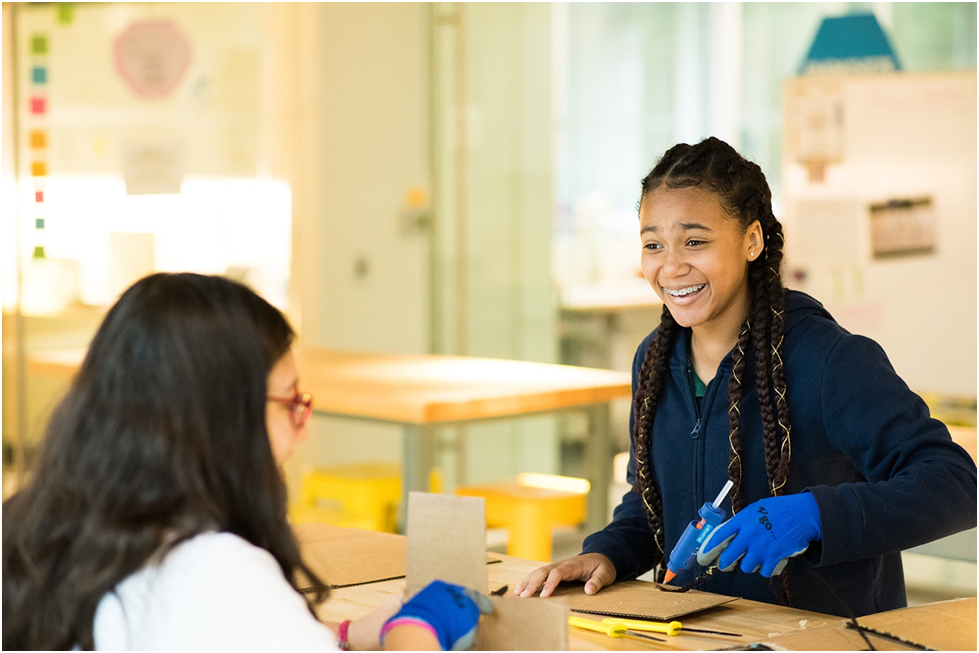 The Benchmark approach teaches the whole child
Benchmark guides students to reflect on themselves as learners and privileges innovation over standardization.

"When our students become knowledgeable about their learning style, they are empowered to become self-advocates," said Hancock. "We also intentionally help students build their executive functioning skills. These include how to plan, organize, stay focused, be persistent, and how to regulate emotions."

Self-advocacy is a skill that Benchmark students carry with them into their high school years and beyond, often entering 9th grade well ahead of their peers in this area. This is because they possess a deep self-awareness cultivated intentionally over the arc of the middle school experience.

A highlight of the eighth grade is a 20-minute solo presentation by students in front of their family and teachers. The self-evaluative capstone presentation, known as their portfolio project, is a reflection on not only what they've learned at Benchmark, but who they were before they arrived and during each year since. It represents the sum total of years of growth and reflection and requires them to articulate what they'll need in the future to succeed. Students speak candidly about their journey and advocate for the resources they'll need, from their teachers, schools, and even their parents, beyond their years at Benchmark.

"We are providing kids with the tools and strategies to pursue a life of intellectual autonomy, something ever so important in a world they're soon to inherit," said Hancock.

Irene Gaskins, the school's founder, firmly believed that every child has both the potential and the right to excel in school. Thus, Gaskins designed Benchmark not only to be a special school for helping struggling readers, but wanted it to be a laboratory for developing instruction that works for all students.

After viewing the limited success that many students were having with various other approaches to reading, Gaskins began a research and development project, known as Word ID, to improve students' decoding skills.

Since 1970, families have come to Benchmark at various points in time and at different moments in their journey to understand how best to support their children. Word ID is Benchmark's proprietary approach to teaching students to read.

"It's about one goal and many paths. It's about honing contextual guessing, letter-sound decoding, sight, and analogy skills and teaching students how to leverage all of their reading options based on circumstances and their background knowledge. So it is equal parts strategic and flexible," said Hancock.

Benchmark's application process includes reading and math screenings to assess where a child may be and compare it across any other testing and recommendations provided.

"Throughout their time here, we measure progress through adaptive diagnostics, in-depth written teacher evaluations at three points throughout the year, and a host of many other tools at our disposal," said Hancock.

In addition to academic evaluations, Benchmark employs an in-house team of psychologists and counselors, called the Child and Family Support Services Team, to partner with students and families to support social and emotional development.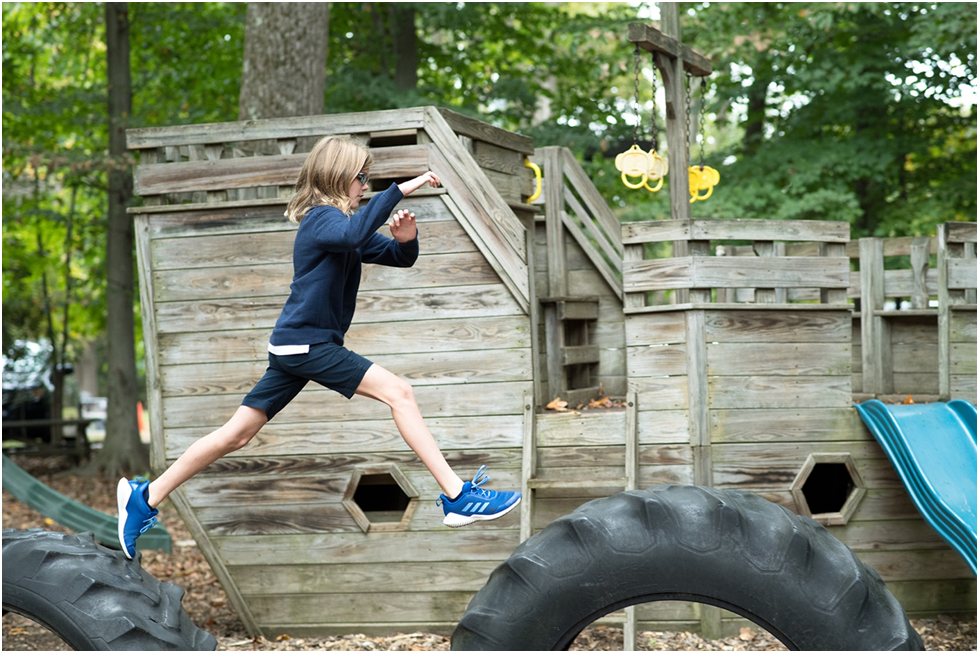 Developing the next generation of leaders
By the time Benchmark students are ready to exit the halls at the end of eighth grade, they are fully equipped with the tools and strategies that they will use to thrive in high school.

At Benchmark, a dedicated Transition Team supports students and families through every step of selecting a high school.

The Transition Team provides in-depth, intentionally collaborative support and empowers families to make the smoothest transition and find the right fit for their child's future educational home.

Alumni of Benchmark School have gone on to competitive independent schools, elite colleges and universities, to work on clinical trials for the COVID-19 vaccine and even design buildings such as the Barclays Center in New York City. Some have even returned to teach in the school's classrooms or serve on their board.

"There is no magic at Benchmark," said Hancock. "Some people say that as a way to capture just how transformational this place is. I get it. It does feel magical. Certainly for our young learners, we want them to experience school that way – as magical. But it isn't that. When you pull back the curtain, you'll find that it really is a lot of earnest, uber-talented, innovative educators, using and developing current research, and working really hard to figure out what they can do to work with our children to get to a goal that they and the student and parents have set. It is just that hardworking people, with good ideas, a growth mindset and design thinking framework, can really change the trajectory of a student's life."

For more information, visit Benchmark School.