As the holiday season approaches, the quest for that perfect, memorable gift can be a challenge. That's where Goot Essa comes in — a brand synonymous with tradition, quality, and the rich heritage of cheese-making.
Goot Essa is a Pennsylvania Dutch term that means "good food." And that's a promise that the folks at Goot Essa certainly deliver on. They go beyond just delicious cheeses, meats and condiments. They offer a taste of tradition that's rooted in time-honored artisanal methods.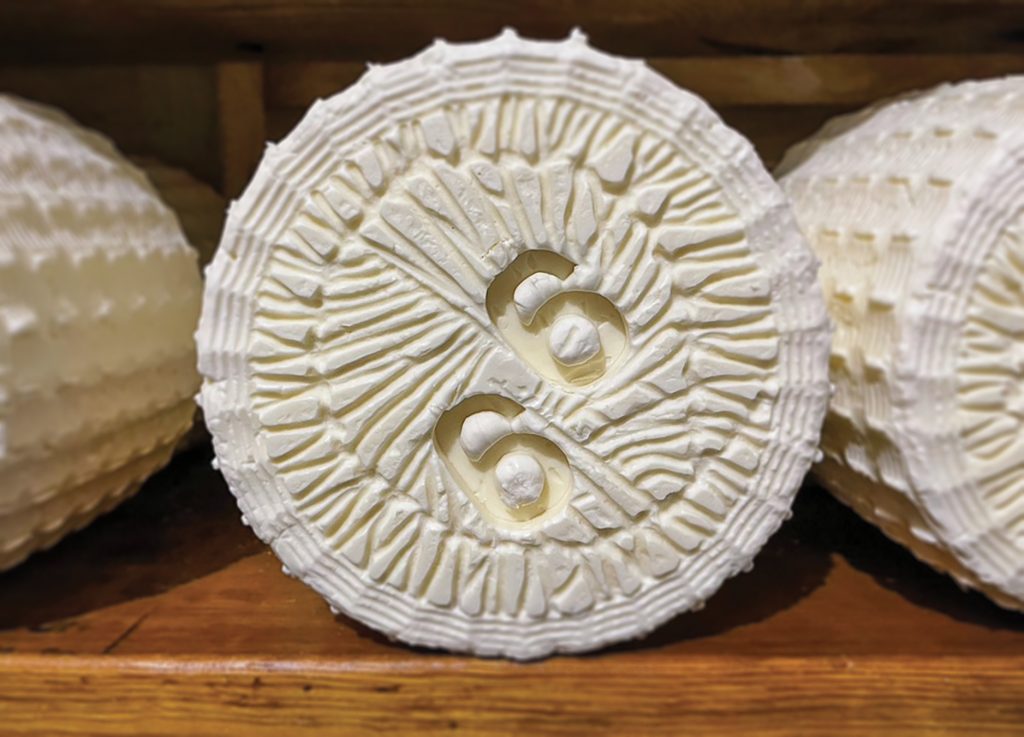 The Goot Essa story
Nestled in the heart of Pennsylvania, Goot Essa began as the collective dream of Amish dairy farmers. Their vision was simple yet profound — to preserve the art of traditional cheese-making and keep families on the farm.
Goot Essa cheeses are not just products; they're stories of a community deeply connected to the land. Each cheese is a testament to the purity of all-natural ingredients and timeless methods passed down through generations.
Caved-aged to perfection
One of the unique aspects of Goot Essa's cheese is the cave-aging process. This traditional method involves aging cheeses in a controlled, cave-like environment, allowing them to develop complex flavors and textures that are impossible to replicate in big commercial manufacturing facilities.
This process, reminiscent of ancient cheese-making traditions, ensures that each bite of Goot Essa's cheese offers a deep, rich flavor profile that takes your taste buds back in time. But don't take our word for it. Try one of their holiday baskets for yourself and start a new tradition with your friends and family.
Artisanal cheese baskets that delight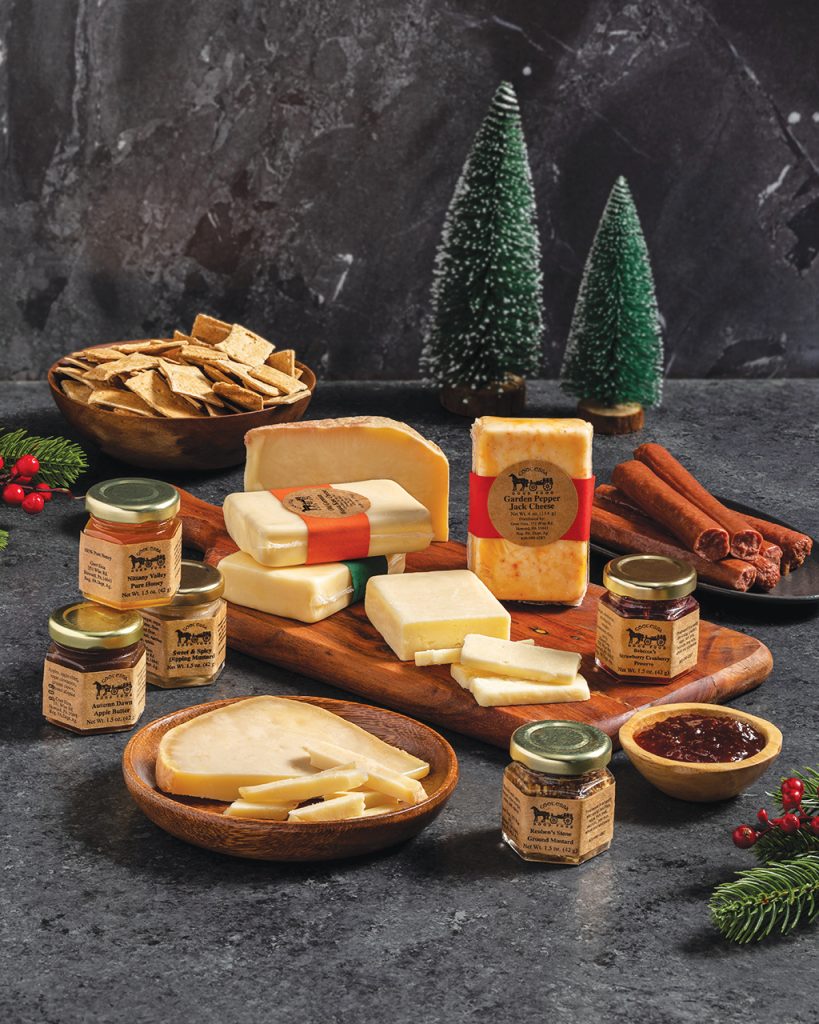 Cheesemaker's Christmas Gift Basket
The Cheesemaker's Christmas Gift Basket is a perfect example of Goot Essa's dedication to quality and tradition. It serves 5-7 people and includes a variety of cheeses like Mountain Valley Sharp Cheddar, Der Alpen, and Der Edel Bleu, along with a selection of condiments and artisan crackers, all presented in a beautifully crafted gift box.
Christmas Delight Gift Basket
For those looking to spread more cheer, the Christmas Delight Gift Basket is an ideal choice. It's a gourmet collection that serves 6-8, featuring cheeses such as Mountain Valley Sharp Cheddar and Old German Weissa, paired with Autumn Dawn Apple Butter, artisan crackers, and Mark's Beef Sticks, ensuring a delightful and tasty experience.
Christmas Party Gift Basket
The Christmas Party Gift Basket is a grand affair, serving 19-25 people. It includes a wide array of cheeses like Mountain Valley Sharp Cheddar, Garden Pepper Jack, and Der Edel Bleu, complemented by a variety of condiments, artisan crackers, meats, and fudges, all arranged in a handmade wooden crate.
More than just baskets
Goot Essa's range of products goes beyond the traditional gift basket, offering a variety of choices for every palate. Whether it's the individual cheese blocks, the perfectly paired condiments, indulgent homemade fudge, or monthly cheese subscriptions, each product is inspired by tradition, quality, and the joy of sharing food.
Give the gift of tradition and taste
This holiday season, let Goot Essa's artisanal cheeses be your choice for gifting. Each product is not just a gift; it's an experience, a moment of joy, and a celebration of tradition and craftsmanship. Share the taste of Pennsylvania's finest with Goot Essa.
Learn more at Goot Essa.