Philadelphia-based American Heritage Credit Union is a not-for-profit, member-owned financial institution that embodies the "people helping people" value that's been at its core for over 75 years.
Each holiday season, American Heritage celebrates its annual giving season with its community in a variety of ways. Through donations, volunteer programs, and free community events, no financial institution shines brighter than American Heritage during this time of year.
American Heritage's holiday programs include donating over 20,000 pounds of food during its Spirit of Giving Food Drive, over 1,000 presents through its Adopt-A-Family program, and hundreds of coats during the employee coat drive. Additional monetary donations are made to various hunger organizations and not-for-profits throughout the communities it serves.
Each year, the Spirit of Giving Food Drive provides non-perishable goods and monetary contributions to 18 food banks and organizations across the Greater Philadelphia counties. Thanks to the generosity of American Heritage's members, associates, and community partners, donation baskets overflow each year. Some organizations benefiting from the 10th annual food drive include Philabundance, Manna on Main, Quakertown Food Pantry, and the Food Bank of South Jersey. Last year, American Heritage's Board of Directors donated approximately $30,000 in Visa gift cards to families throughout the community.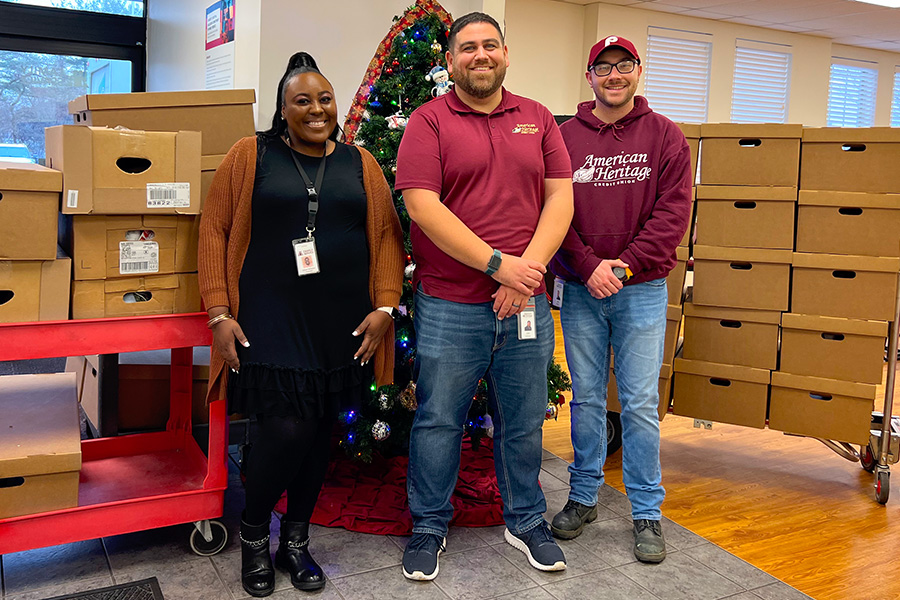 American Heritage's Adopt-A-Family program encourages associates to fundraise throughout the year to purchase holiday wish list items for dozens of families in the areas American Heritage serves. In recent years, partnering organizations include the Norristown Salvation Army, Thea Bowman Women's Shelter in Philadelphia, and the Jewish Community Center of Greater Philadelphia. Each family's list includes toys, books, home essentials, and clothing necessities. Over $26,000 was raised during last year's program to purchase more than 20 families' wish list items. Each family also received $700 ShopRite gift cards to help feed their families during the holidays.
The program also supports Ridge Crest Pediatric Services to provide essentials such as health care supplies, toiletries, and cleaning supplies for the non-profit. Ridge Crest in Sellersville, PA cares for and provides health services for children with severe to profound intellectual disabilities. Last year, 29 children received a variety of essentials which were donated by American Heritage associates.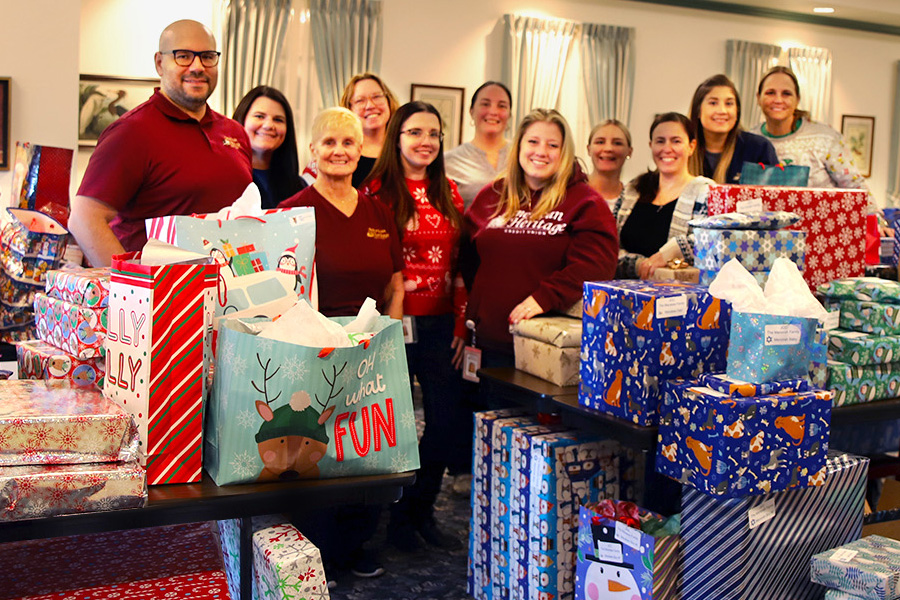 Last year, American Heritage's Business Development team partnered with Catholic Community Services to purchase gifts for 24 children who are part of the agency's child welfare services. Roughly $3,000 was donated by American Heritage to purchase over 50 presents.
During the past 33 years, the American Heritage Adopt-A-Family Program has raised over $318,000 to support local families in need during the holidays.
American Heritage's annual Coat Drive encourages associates to donate new and gently used adults' and children's coats to keep local veterans and their families warm each winter season. Coats are delivered to the Purple Heart Foundation, whose goal is to enhance the quality of life for all veterans and their families. During the 5th annual Coat Drive, American Heritage collected over 185 coats through this program.
Additionally, American Heritage provides a free holiday lighting extravaganza for the entire community at its Northeast Philadelphia campus. Between Thanksgiving weekend and New Year's Day, families can walk through the campus at 2060 Red Lion Road in Philadelphia each night beginning at dusk to enjoy over 400,000 lights, two 40-foot Christmas Trees, and hundreds of illuminated wreaths and other light displays. American Heritage brings holiday cheer to the Philadelphia area while also fundraising for their Kids-N-Hope Foundation.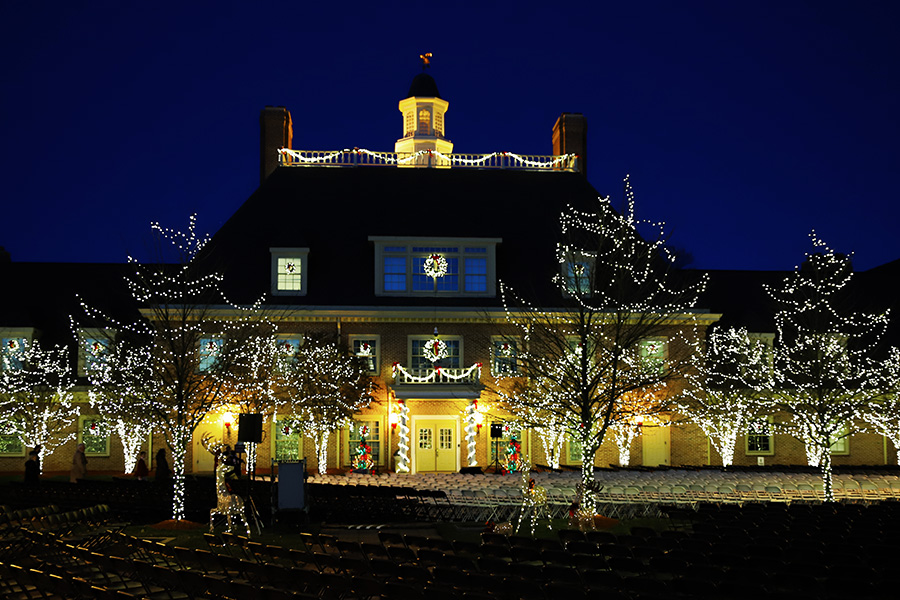 Over 25 years ago, American Heritage Credit Union became the first credit union in the country to form its charitable organization when it began the Kids-N-Hope Foundation. American Heritage President and CEO, Bruce Foulke, was inspired after a visit to Children's Hospital of Philadelphia (CHOP) to help the Credit Union establish the Foundation to support the hospital's needs. The first ray of hope that the Kids-N-Hope Foundation bestowed upon Children's Hospital of Philadelphia was a Music Therapy Program.
Various events throughout the year raise funds to support the needs of CHOP and other local hospitals within American Heritage Credit Union's Workplace Partner Program. Since its inception in 1996, the Foundation has donated over $3.1 million to these pediatric healthcare programs.
To learn more about American Heritage's Grand Illumination display, visit AmericanHeritageCU.org/Lights