Growing up as a student-athlete, Dr. Kelly O'Donnell was always interested in the skeletal system, especially as she became more aware of her muscles, but it was her heart that led her to work with people with physical disabilities.
Now, Dr. O'Donnell works to strengthen patients' muscles in the Philadelphia region at Rowan Medicine's NeuroMusculoskeletal Institute (NMI) in Sewell, NJ.
"I work with patients who have physical disabilities, such as cerebral palsy, spinal cord injury and brain injury. My passion is to help them optimize their movement," said Dr. O'Donnell.
A graduate of the nationally acclaimed Rowan University School of Osteopathic Medicine (RowanSOM), Dr. O'Donnell is now back on campus at Rowan Medicine-Sewell to provide residents in Gloucester, Salem, Cumberland, and Camden counties with expanded access to Osteopathic Manipulative Medicine (OMM).
OMM is used to treat structural and functional issues in the body's bones, joints, tissues, and muscles.
"We can help the skeletal system be in better alignment and ultimately help set a patient up for success," said Dr. O'Donnell.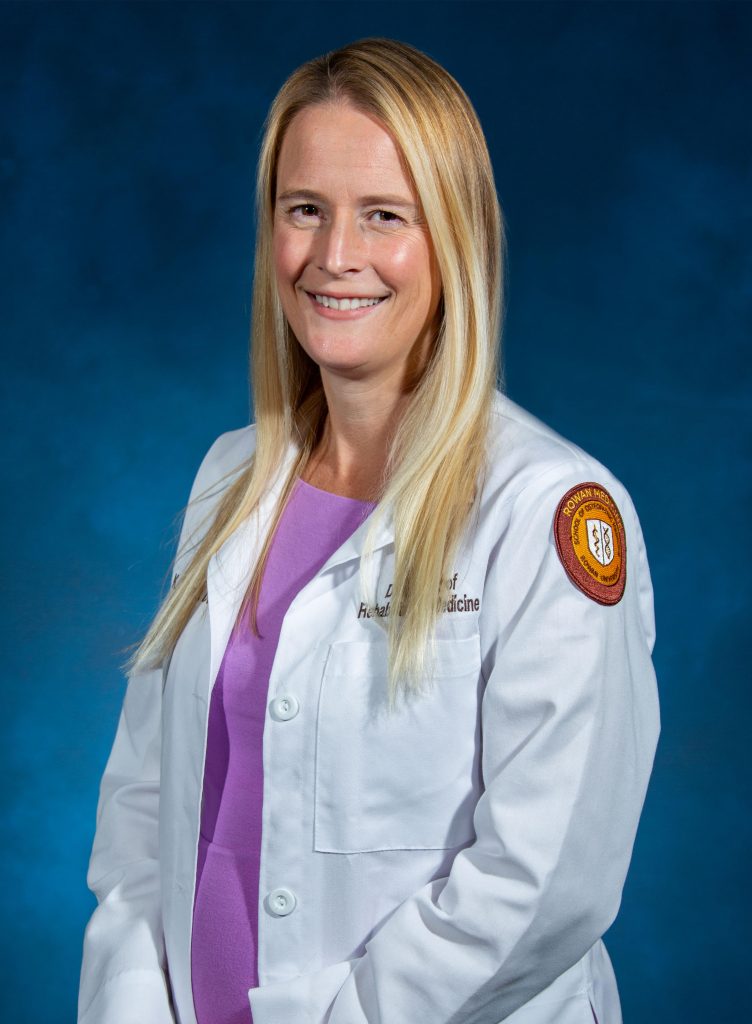 Hope for pain management and spasticity
Dr. O'Donnell's specialty at NMI is spasticity management, which requires her to work with patients with abnormal muscle tightness due to prolonged muscle contraction. Spasticity symptoms include continuous muscle stiffness, spasms, and involuntary contractions, which can be painful. A person with spasticity may find it difficult to walk or perform specific tasks.
Spasticity is a symptom associated with damage to the brain or spinal cord. The condition is seen in individuals with neurological disorders, such as cerebral palsy, multiple sclerosis, stroke, and traumatic brain or spinal cord injury.
Treatment requires a team approach and may involve a combination of exercise, physical therapy, medication, or surgery. Most commonly, patients receive botulinum toxin (Botox) injections in their joints to allow the nervous system to grow new muscle nerves. The injection helps produce normal nerve communication, minimizing the tightening of muscles.
"I'm managing the patient as a whole, including all aspects of their mobility. I'll do patient injections, coordinate with their therapist, optimize their bracing, and even help them get a new wheelchair," said Dr. O'Donnell. "It's a big-picture approach."
Recently, Dr. O'Donnell worked with a teenager with a movement disorder who also wants to be a doctor.
"This is a young patient with a physical disability who is not letting that get in the way of achieving a goal," said Dr. O'Donnell. "It's my goal to help this young patient be more independent in mobility and lifestyle."
At the NMI, Dr. O'Donnell treats acute and chronic pain with a wide array of therapies matched to the individual patient's needs. Services target diseases of the neuromuscular system, including balance disorders, migraines, and post-stroke syndromes.
By adjusting the surrounding musculoskeletal structures, physicians at the NMI can restore normal pressure to the affected nerve, muscle, or joint, which assists in healing, preventing illness, or eliminating pain.
The physicians and staff at the NMI not only treat patients' pain, but make it a point to optimize their quality of life as well.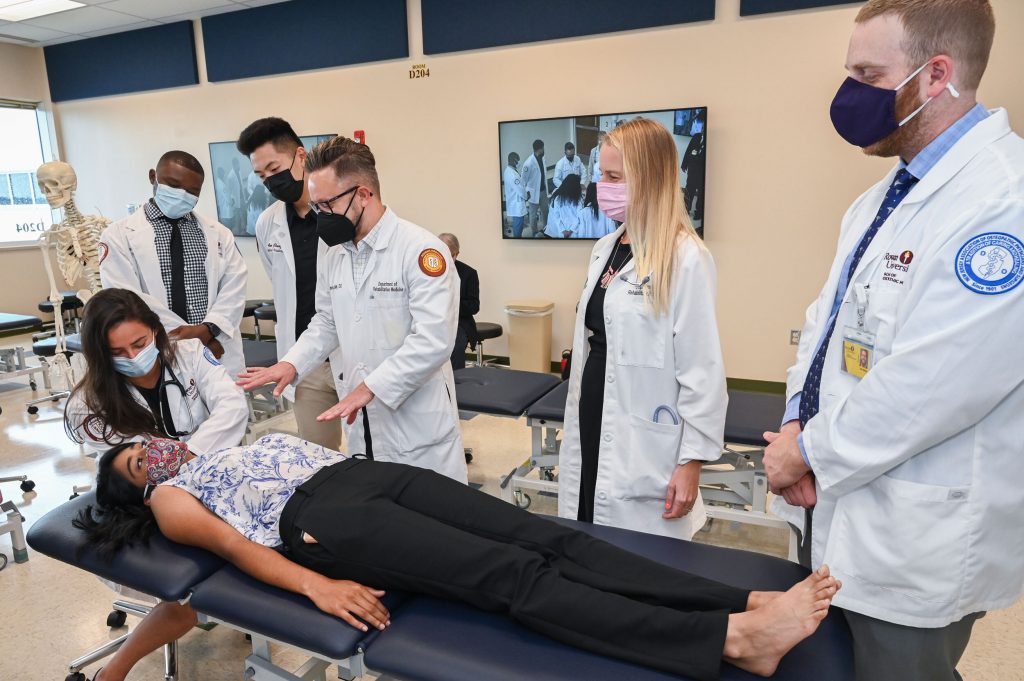 Rowan Medicine's fleet of physicians continues to expand

In addition to treating patients, Dr. O'Donnell and the NMI staff pay it forward by working with the next generation of physicians at RowanSOM. On-site physicians help students practice their exam, history-taking, and procedural skills during their clinical rotations.

"I'm just one piece of the NMI, and I do my specialized work with spasticity, which is unique, but the NMI has so much to offer," said Dr. O'Donnell. "We're a huge interdisciplinary team, and we work together to meet with patients and provide them with different tools to meet their individual goals."

For more information, visit Rowan Medicine's NeuroMusculoskeletal Institute.