Mid-Century to Manga celebrates the historical and continued local interest in Japanese and Japanese American printmaking and illustration. The exhibition traces the story of the modern sōsaku-hanga (or "creative prints") movement and other creative collectibles across the past century, from Japan to the United States and beyond.
Sōsaku-Hanga emerged in Japan during the early 20th century as a response to the traditional workshop method of printmaking. Rather than relying on a team of artisans to produce prints, Sōsaku-Hanga artists worked alone to create every aspect of the print themselves, from design to carving to printing. But this shift doesn't mean artists worked in isolation. The production of Sōsaku-Hanga was shaped by the complex interplay of cultural, familial, and professional exchange.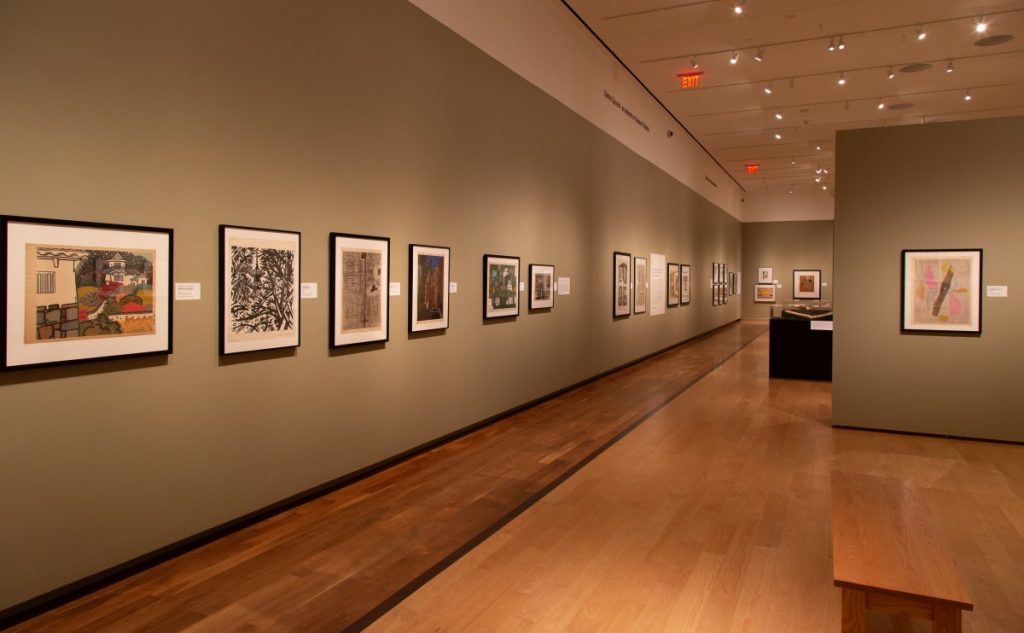 Highlighting a prominent local story, the central feature of the exhibition is the display of three original copies of James Michener's 1962 book, The Modern Japanese Print: An Appreciation. This very large folio (each is approximately two-feet tall and three-feet wide when opened) contains signed original woodblock prints by modern Japanese printmakers Hiratsuka Un'Ichi, Maekawa Sempan, Mori Yoshitoshi, Watanabe Sadao, Kinoshita Tomio, Shima Tamami, Azechi Umetaro, Iwami Reika, Yoshida Masaji, and Maki Haku.
The exhibition features 75 prints on paper, over two dozen of which have never been on display at the Michener Art Museum before (such as Kiyoshi Saitō's Winter in Aizu series).
"We are very excited to be displaying works from our collection which are so rarely shared with the public," said Director of Exhibitions Joshua Lessard. "This show highlights many incredible and exciting stories of cultural exchange and continuity, from the early Showa Era through to contemporary artists making prints today."
For this project, the Michener Art Museum is engaging regional partners at the University of Pennsylvania to provide specific content-area expertise, with curation by the History of Art Department Chair Julie Nelson Davis, and support from curatorial fellows Marina De Melo Do Nascimento​, Maria Puzyreva​, and Nicholas M Purgett​.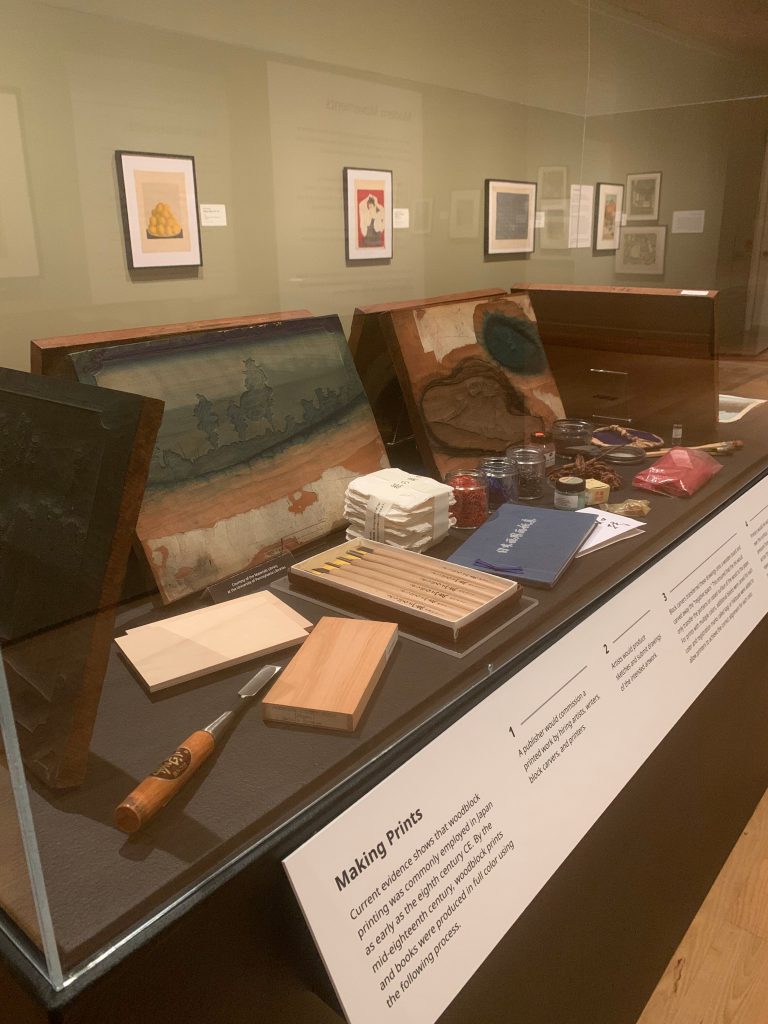 Mid-Century to Manga: The Modern Japanese Print in America has been generously supported by the Bucks County Tourism Grant Program and the Michener Art Museum's 35th Anniversary Initiative.
The Michener Art Museum collects, preserves, interprets, and exhibits American art and promotes the Delaware Valley's rich artistic and cultural heritage. The Museum presents exhibitions that explore a variety of artistic expressions and offers diverse educational programs that develop a lifelong involvement in the arts.
For more information, visit The James A. Michener Art Museum.