When Patrick Sillup first joined Malvern Preparatory School in 2011, he knew that meeting the evolving needs of learners and revitalizing the school's curriculum was paramount for students' future success. Now, as he steps into a new role, Sillup is asking himself the same questions he once did 11 years ago.
During the upcoming 2022-2023 school year, Sillup will officially lead Malvern Prep — an independent, Augustinian school for boys in grades 6 to 12 — as its newly appointed Head of School. With guidance from Malvern Preps' Board of Trustees, alumni, faculty, and staff, Sillup has already started implementing Malvern Prep's new master campus plan.
This three-fold project, slated to be completed over the next few years, will enhance the school's 103-acre campus by constructing a new, modernized middle school building and adding a student services center for general and college counseling, learning support, and offices for staff and administration. The project also includes an expanded athletic services department that will feature two new turf fields, team rooms and classrooms, and a fitness space.
"For [Malvern Prep], flexibility is the name of the game […] and the ability to form and reform, shape and reshape, is really important," says Sillup, a longtime educator in both New York City public schools and Malvern Preparatory School, with a specialized focus on educational leadership and administration since 2012. "We want [these centers] to be the type of spaces that we can grow and evolve with over the years ahead. [Centers] that provide flexibility where learners learn where they are and not necessarily in the traditional idea of rows and seats."
The new spaces will also join Malvern Prep's recent campus renovations, including a Quad outdoor meeting space and the state-of-the-art St. Augustine Center for Social Impact.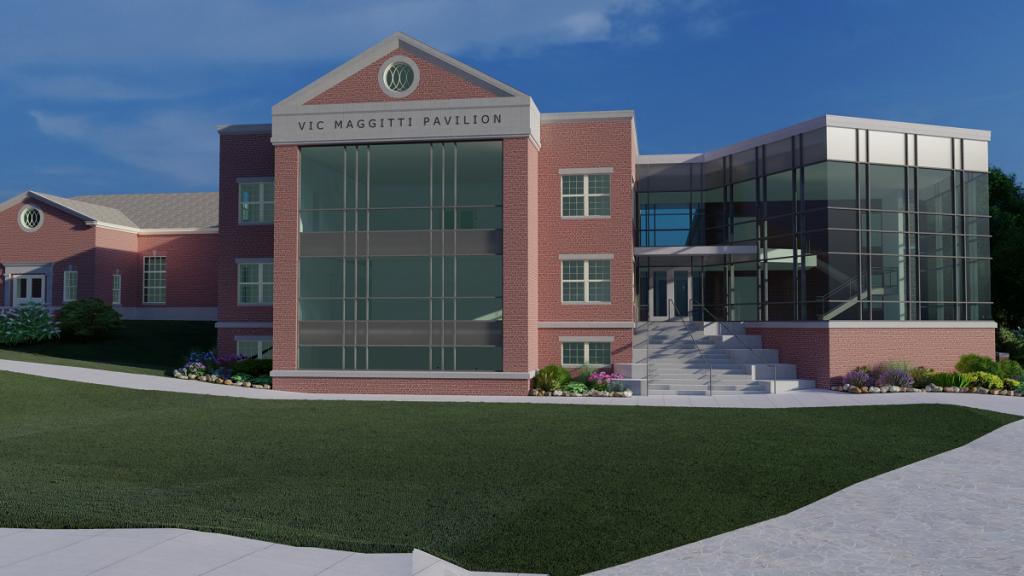 A modernized campus meets a modernized curriculum
Sillup hopes the master campus plan will continue to elevate the school's Augustinian Core Values toward teaching and learning, which focus on helping students discover themselves, understand their peers, and make an impact inside and outside the classroom.
"The way you explore new territory [in education] isn't with a map because a map is always changing; it's with a compass," explains Sillup. "If we think about what a compass looks like for a school like Malvern, it's one that's rooted in Core Values of Truth, Unity and Love. That will guide students into these unknown, complex, and ambiguous landscapes that they're graduating into from college and beyond."
Having filled a variety of educator and administrative roles at Malvern Prep, Sillup has seen firsthand how the school's goals for growth have not only positively impacted students, but also led to a contemporary approach to education. As a result, the new Head of School plans to continue evolving Malvern Prep's curriculum course book.
In recent years, faculty, staff, and administration have worked to design new courses that allow students to explore their passions and interests, reflect global and societal changes, and instill inquisitive thinking and character development. Some of the challenging and dynamic courses include leadership and psychology, a peer-to-peer learning center for math and writing, social entrepreneurship, basketball analytics, crime scene investigation, and stage design.
"It's like giving a student a blank canvas and then working with them to design what they want to put on that canvas versus […] giving kids a color by numbers," says Sillup. "When you get here, we ask you: What do you want to create? And what might this look like? And how can we help bring the best out of you?"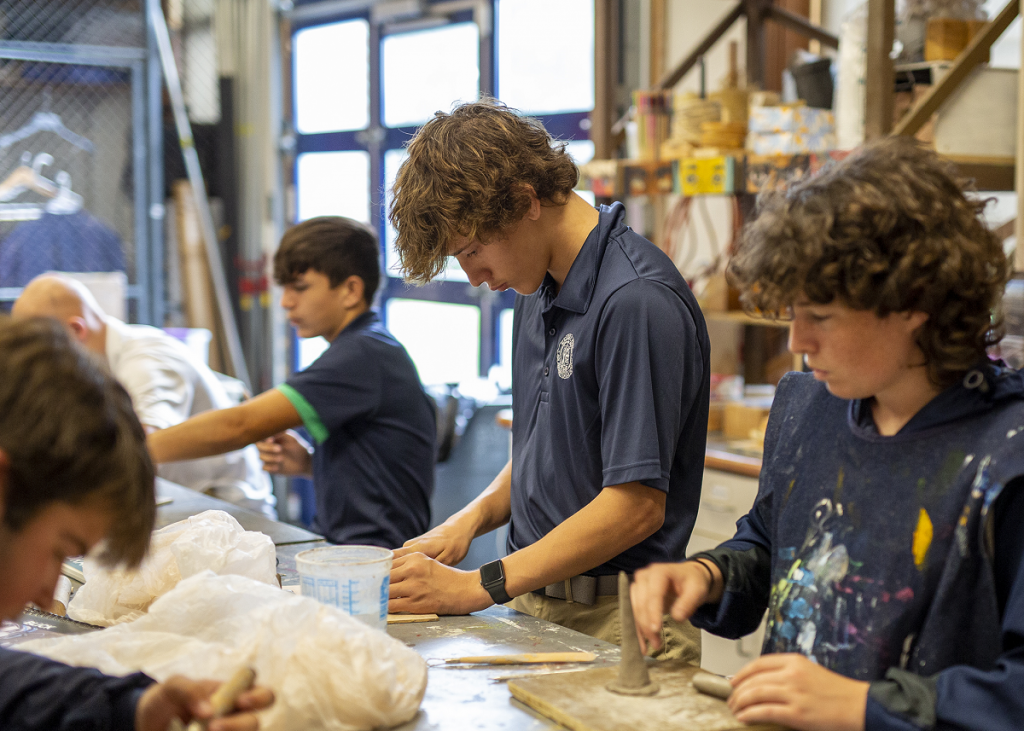 Giving students a platform to help implement change
When asked what the future may look like at Malvern Prep, Sillup is unsure of what new courses and interests may arise in the years to come, but he is certain that no matter what students bring to the table, they will always be heard, supported and guided. In the next decade, Sillup is prepared to ask himself the same question as when he first started his journey with Malvern Prep.
"The vision for Malvern is ever-evolving. We're at a point societally that makes it difficult to predict what will happen in three, five, seven years down the road," says Sillup. "But we believe in the power of a team to navigate these terrains and illuminate the voices of our students along the way who will all add their own fingerprints to what Malvern Prep will look like."
For more information about Malvern Preparatory School's academics, admissions process, athletics, or student life, visit malvernprep.org.