True West, onstage through August 27 at People's Light in Malvern, Pa, is a tantalizing look into how we hide our shadow-selves and the psychological prison of assimilating to the American Dream. This family drama by the world-renowned late playwright and film/TV actor Sam Shepard delves into the mythos of the American West, and not knowing who we are and what we really want.
True West unites a stellar ensemble of actors to capture the depth, nuance, and moments of humor in this "rambunctious and spontaneous tale about sibling rivalry" (New York Times). Austin, portrayed by Sanjit De Silva, is a mild-mannered, suburban screenwriter who is working on a screenplay in the southern California home of his mother, portrayed by Ching Valdes-Aran. Lee, portrayed by Ron Domingo, is a free-spirited petty thief who shows up after five years of random absence with grandiose stories to tell. The brothers' tense and hostile relationship flares when Lee attempts to bully and weasel his way into Austin's potential movie deal that he is brokering with big time Hollywood producer, Saul, portrayed by Greg Watanabe.
Shepard's plays are known for blending images of the American West, science fiction, and elements of pop culture to create surreal, one-of-a-kind dramatic universes. True West is a cyclical sibling rivalry and a converse identity crisis. Austin is the creative one, but Lee is the one who dreams up the story that Hollywood producer Saul gravitates to. Lee is a professional thief, but Austin is the one who breaks into his neighbors' homes to steal toasters. More alike than either would admit, they ferociously attack each other to exhaustion in a no-win standoff.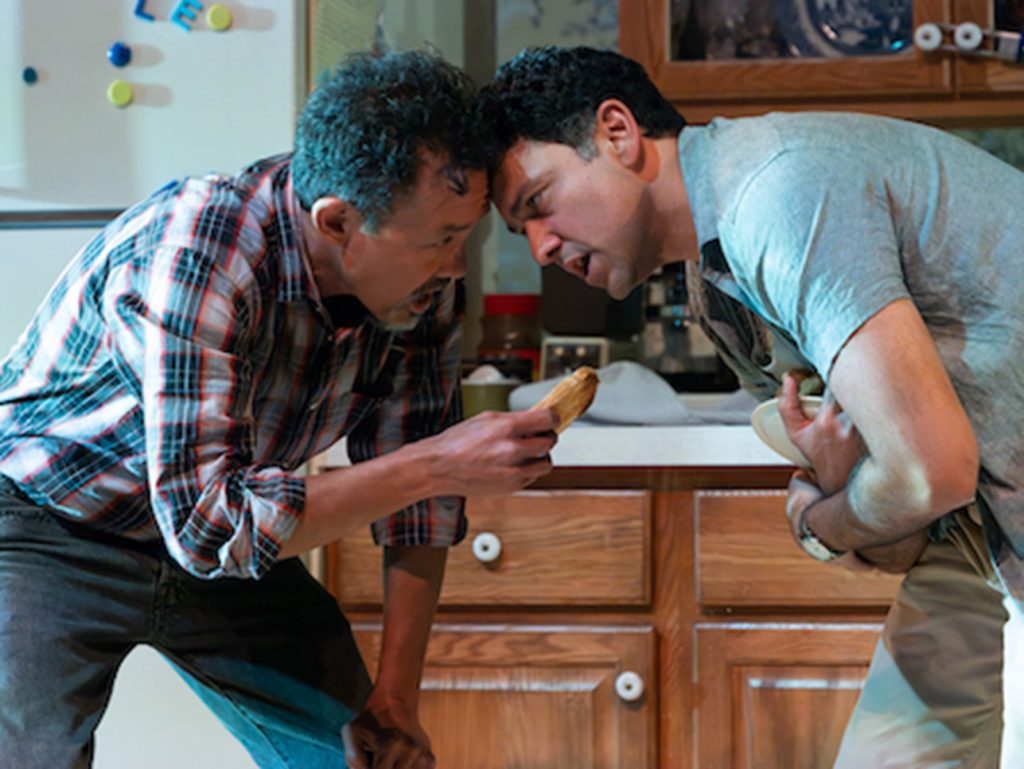 The People's Light production of this American classic is portrayed with an all Asian American cast, which adds layers to the questions of what it means to confront your opposite and assimilate in American society. Actor Sanjit De Silva brought the concept to Producing Artistic Director Zak Berkman, noting, "I thought it would be incredible to present this play with an AAPI cast because, to me, Shepard is trying to find the mythology of the West and America." People's Light also brought on visionary interdisciplinary theatre maker Mei Ann Teo (they/them) to direct. With True West, Teo and De Silva boldly explore Shepard's acclaimed drama through a unique perspective. They look at all the ways that we battle and sometimes assimilate in order to survive — and feel like we have a fighting chance at attaining the American Dream.
In 2014, Shepard described "the cultural collision between modern civilization and its violent past; the lingering death of the Old West… There's no such thing as the West, anymore" (The Guardian). Director Teo explains that this production of True West "explodes these territories through the resonances of our cultivated and assimilated Asian American lives — also a prismatic prison of the normative American dream. The ferocity of immigrant ambition, the terror of erasure, the horror of having one's story be disposable, to be pitted against one another for the sake of success, the dysfunction within the closest of families and the fracture of the self — all these themes run through our AAPI blood."
De Silva echoes these sentiments when he notes, "Since the 1800s, Asian Americans have been a part of the very foundations of the building of the American West. And I thought it would be poignant to see this play that is set in California performed with those bodies, our bodies; to see what it would do to the play and what the play would do to us. I hoped it would give AAPI actors who've never been given the chance to do True West the opportunity to say: I, too, am part of this story."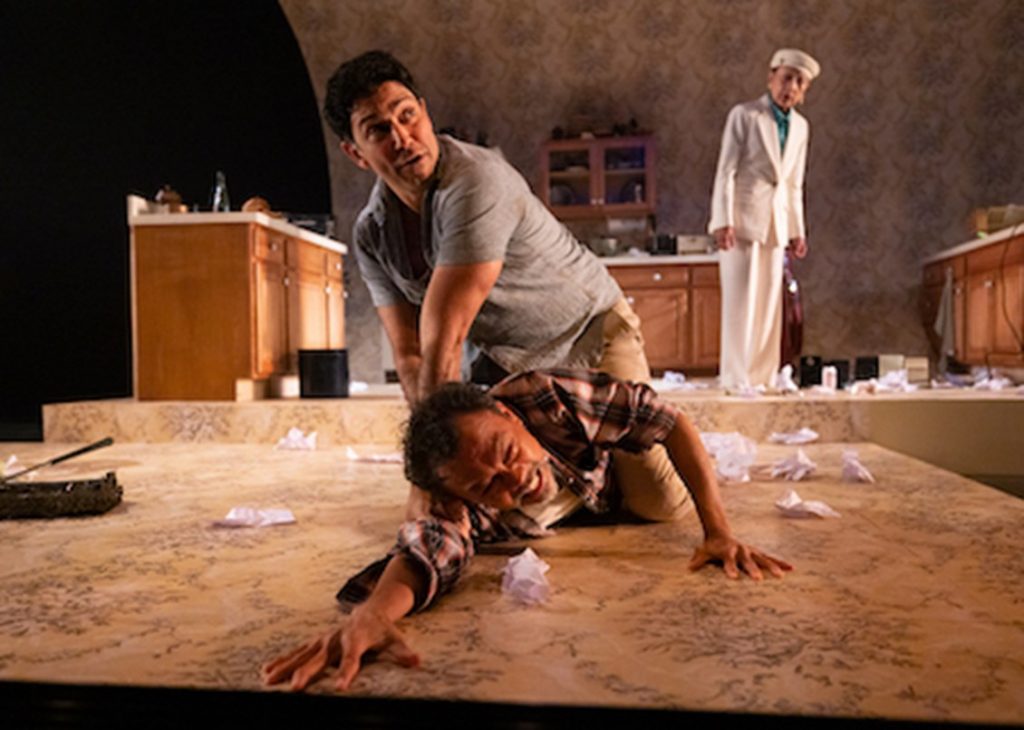 People's Light is a cultural and civic center with theatre at its core, with an on-campus restaurant, events venue, classrooms, and two theatres that present year-round programming.

For tickets to True West and more information about the play, including accessibility offerings during the run, visit peopleslight.org or call 610-644-3500. True West is recommended for ages 14 and up.