If you ask parents, a lack of structure and an ever-increasing amount of screen time defined the pandemic for their kids. Now that most students are back to uninterrupted, in-person learning, teachers are seeing the impacts of the last few years firsthand. New learning challenges are emerging every day, both in children with diagnosed learning differences and without.
"In this post-pandemic academic environment, students needs are more complex and layered," says MaryBeth Spencer, Head of Middle School at Woodlynde School. "Even if a student doesn't have a diagnosed learning difference, many are arriving to school with memories of a negative school experience, anxiety, and executive function challenges that impact them in and out of the classroom."
For the uninitiated, executive functions refer to the skills we use every day to manage learning, working, and living. In simplest terms, as Penny Moldofsky, Director of The Literacy Institute at Woodlynde School, puts it: "Executive functions are the command center of the brain." When there's trouble with executive functioning, everything from focusing to following directions suffers. For students, this means lost assignments and careless mistakes, forgotten deadlines, and frustrated emotions.
If parents are feeling frustrated themselves, Woodlynde School is on a mission to let them know that there is help to be had. A K-12, independent, college preparatory school, located in Wayne, Pa., Woodlynde has been a national player in the learning differences arena since it opened its doors in 1976. "People know us for teaching students with learning differences, but 'learning differently' doesn't necessarily mean you have a diagnosis of dyslexia or ADHD. It can be more nuanced," according to Spencer. "Even if your child is without a diagnosis, we support and explicitly teach instructional strategies for students struggling with executive functioning."

Woodlynde has the small class sizes that parents familiar with independent schools have come to expect, but it's what happens in those spaces that sets the school apart. "We teach beyond what's in a textbook or a math equation and reach the student on a personalized level," Spencer says. She is referring to Woodlynde's commitment to teaching each student exactly how they learn, and what strategies work best for them. "If you have a learning difference, it's an interrelated web of needs—academic, yes, but also interpersonal and social-emotional—that need to be addressed."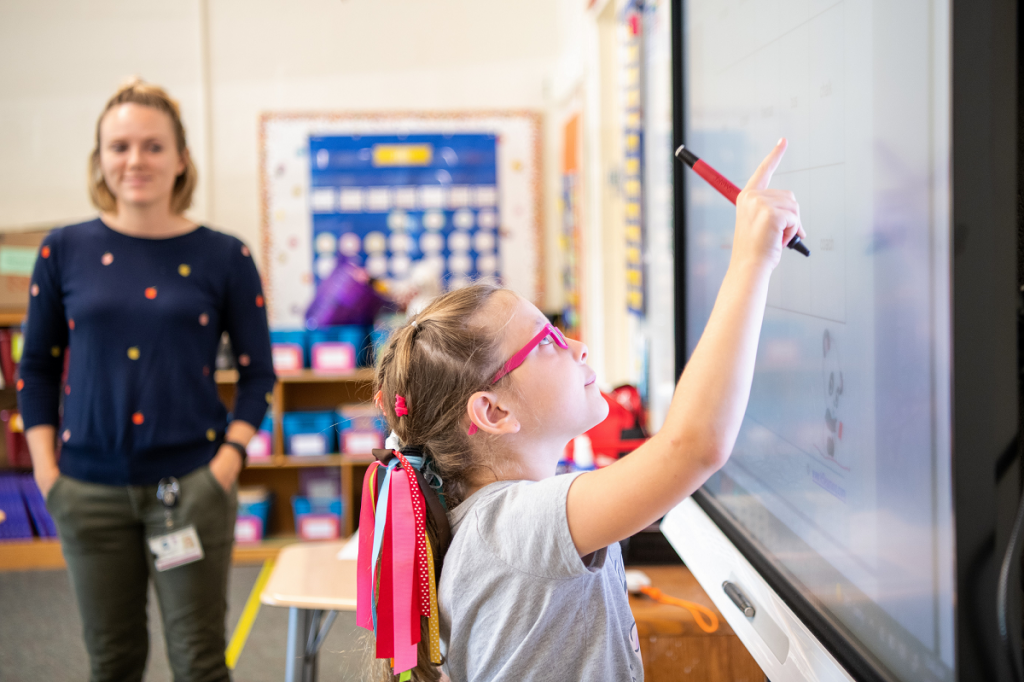 At Woodlynde, teachers and learning specialists prioritize direct instruction — modeling a learning outcome, guiding a student's practice of it, and reviewing again and again until the student can independently apply what they've learned. Across grades and subjects, Woodlynde teachers weave executive function strategies for improving planning, time management, task initiation, organization, focus, and attention into their instructional practices. "Consistency matters," says Spencer, "And we're proud of the structure our executive function program creates for students."

The school continues to welcome interested families to campus for private tours, in-person conversations with colleagues, and open houses on October 11, November 9, and December 13 this fall. Learn more at woodlynde.org or by calling Jennifer Miles, Director of Admissions, at 610-293-6554.