East Passyunk Avenue has long been Philadelphia's go-to neighborhood for unique and wide-ranging food and shopping, but over the last few years the array of independently owned businesses has continued to grow with new spots that complement the classics.
For anyone in search of holiday gifts and experiences that will make memories for years to come, this South Philly neighborhood is a go-to destination full of fun events and surprises. It all kicks off Saturday November 26th with Small Business Saturday, and goes on through December with free Santa photo dates, music, and more.
No matter where you start your holiday adventure, from Broad Street all the way up to Federal (just past the famous Pat's and Geno's), the mile-long continuous stretch has hardly any lapse in foodie finds and businesses to check out.
You'll discover the perfect curated gifts from stores like Occasionette (1825 East Passyunk), and hand-crafted goods at Nice Things Handmade (1731 East Passyunk), as well as a fun and smart selection of toys at Tildie's Toy Box (1829 East Passyunk). While you're there you can hit up classics like Marra's (1734 East Passyunk), which have been family favorites for generations, or grab delicious Southern comfort food at Flannel (1819 East Passyunk), and experience the city's best birria tacos at Juana Tamale (1941 East Passyunk).
"The unique character of East Passyunk is immediately recognizable across the diverse array of our hundreds of local independent businesses," says Adam Leiter, Executive Director of the East Passyunk Avenue Business Improvement District. "The holidays are a perfect time to experience what makes the Avenue special, with a number of events, shopping deals, and items you won't find anywhere else."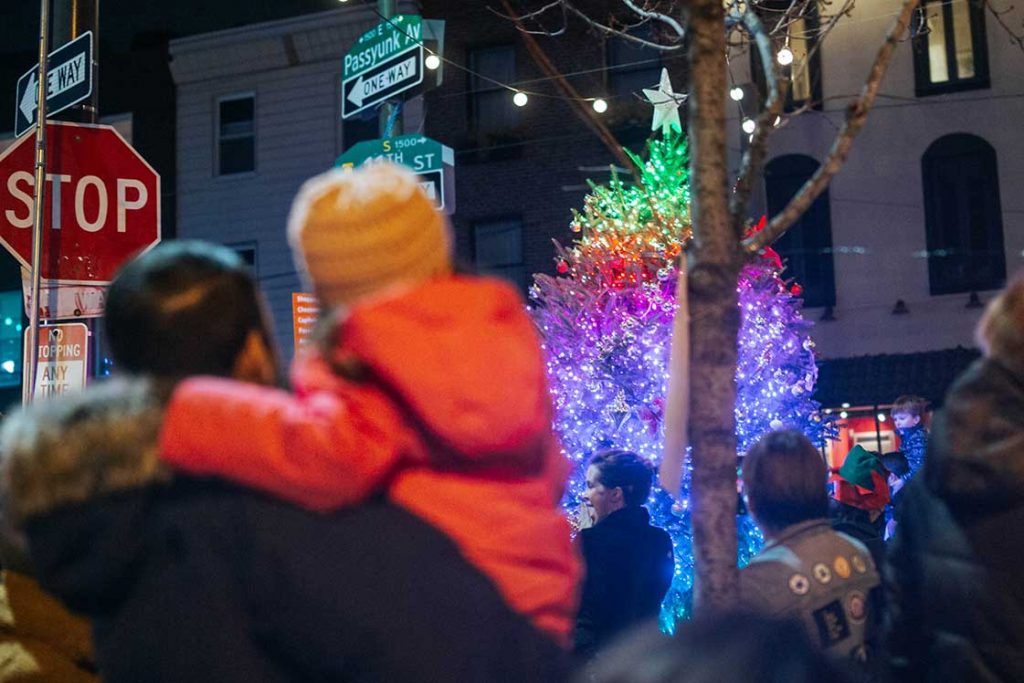 Want to sip while you shop?
Many Avenue businesses have complimentary beverages including Metro Mens Clothing (1712 East Passyunk), where you can find the most fashionable brands plus stocking stuffers, or on December 10th you can take part in a hot chocolate crawl as you shop and stroll. Many other boutiques and businesses often have perks for your palate and later holiday hours throughout the season as well.
And speaking of sips, there's always an opportunity to take a break at spots like Cartesian Brewing (1326 East Passyunk), The Bottle Shop (1616 East Passyunk), or In The Valley (1615 East Passyunk), all of which are sure to have seasonal specialties. When it comes to a full-on refuel, East Passyunk's restaurants are ready, with classic spots for pizza and Italian favorites like Stogie Joe's Tavern (1801 East Passyunk), incredible flavors and dishes at Bing Bing Dim Sum (1648 East Passyunk), modern delights and beautiful brunches at The Dutch (1537 S. 11th Street), and so many others.
Did somebody say shop?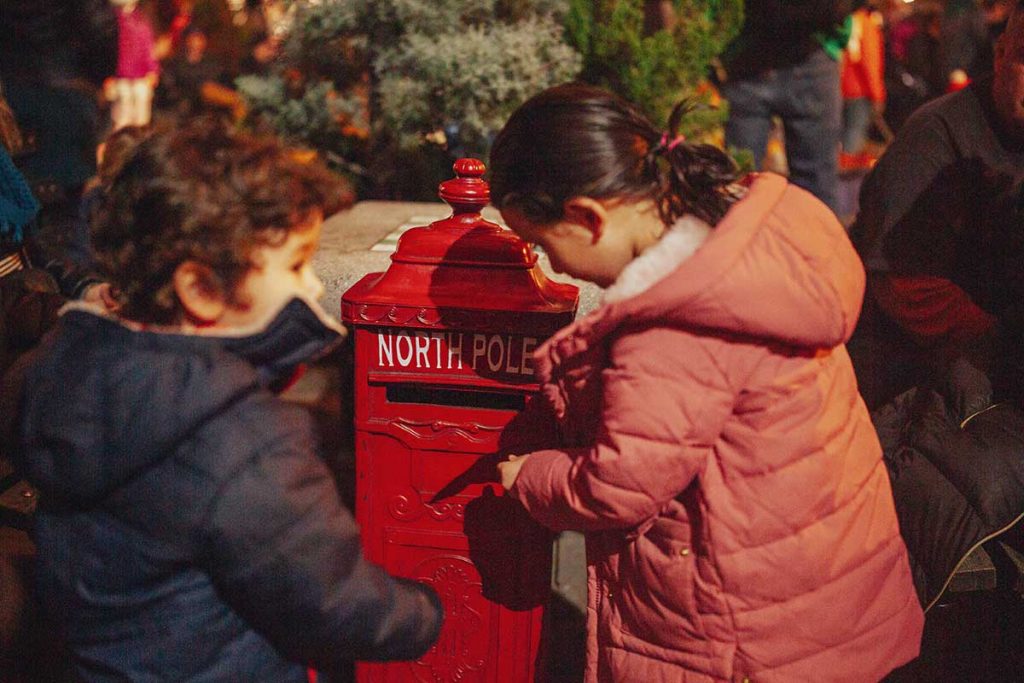 Once you're re-energized, be sure to check out modern boutiques like August Moon (1729 East Passyunk), pop culture time capsule Latchkey (1502 East Passyunk), and A Novel Idea (1726 East Passyunk) with noted selections from both local and national authors as well as bibliophile-centric stocking stuffers. No matter what you're looking for, it's on the Avenue. As you make holiday plans, be sure to check East Passyunk's website and social media pages, as they are constantly being updated with events and specials. The business corridor has worked to stuff as much as possible onto your calendar and keep the festive atmosphere going in South Philly.
"With all that East Passyunk has to offer, you could easily come down and spend a day here, but more importantly than that, you can make memories," adds Leiter. "We'll have so many experiences throughout the holiday season, including the annual Christmas tree and menorah lightings, free photos with Santa, ePop's carolers, holiday music and much more."

When it comes to finding the presents that will have friends and loved ones needing to know "where'd you get that?," East Passyunk has no equal.
Easy to reach from I-76 or I-95, this South Philadelphia gem continues to surprise and inspire with hundreds of independent retailers conveniently nestled amongst some of the best food spots in the city. Find something for everyone on your list, and pick up a special treat for yourself.
Explore more at www.visiteastpassyunk.com or @eastpassyunk on Instagram and Facebook.