The Middle School at Malvern Preparatory School takes an innovative approach to teaching and learning — engaging and inspiring boys at a pivotal age by fostering inquisitive thinking, character development, and lifelong friendships.

The challenging Middle School curriculum prepares boys for the rigorous studies they'll encounter in Upper School and beyond. They learn to think at a deeper level and are encouraged to ask important questions, think creatively, and apply their knowledge for the common good.

Through an educational program steeped in the Catholic Augustinian values of "Truth, Unity, and Love," Malvern Prep guides boys on their journey inward as they discover themselves and the world around them. At Malvern Prep, boys gain the self-knowledge and social awareness they need to grow into confident leaders.

The school is constantly evolving to create the best educational experience for boys possible. Guided by best practices derived from the latest brain-based research on how adolescent boys learn, its innovative and agile teachers put boys at the center of the educational experience.

Turning the traditional model on its head, Malvern starts with what's relevant and exciting to them. Using student input and interests to build an engaging, hands-on curriculum. At the same time, they are developing the foundation, knowledge, and skills they need to truly excel at the next level, and beyond.

Research shows that strong, reciprocal relationships motivate boys to do and be their best. Malvern's right-sized, tight-knit community creates an environment where meaningful connections with teachers, coaches, and classmates flourish. Here, students' insights and input are valued in the classroom.

Assessing their progress involves more than just a grade; it becomes a mutual conversation that guides students on the path to mastery and growth. Students are entrusted with responsibility from an early age — emphasizing that at Malvern we're all problem-solvers, we're all creators, and we're all in this together.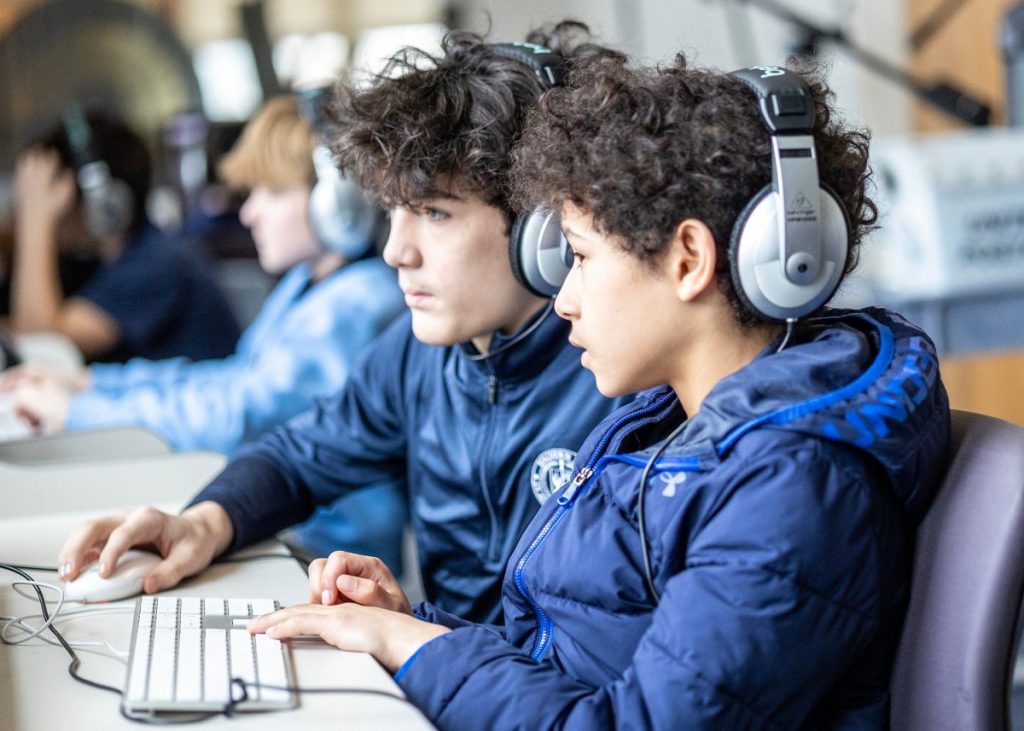 Beyond regular classroom work, boys at Malvern deepen their expanding understanding of the world, their growing community ties, and their budding faith through our rich offering of co-curricular activities. Students explore hidden talents and find new passions through nearly 30 different clubs and activities. Each club is moderated by a faculty or staff member who ensures that students find their niche and develop skills that complement their academics. A fun, social atmosphere encourages students to forge bonds with others who share similar interests and enhances a spirit of community among teachers and students outside the classroom.

Malvern's loving community encourages excellence and treats each young man as a developing leader — on the field, in the classroom, and onstage. Students are highly engaged and find happiness through a variety of positive, life-changing experiences, which in turn fosters their success in life. Learning to trust their inner teacher builds self-confidence in their abilities. Discovering the values and strengths of others in the community grows their compassion. Exploring their power to impact the world ignites their imagination.
The result: young men who lead boldly and serve humbly wherever they go.
Malvern Preparatory School's Admissions Department is ready to help guide your family through the application process and can be contacted at 484-595-1173 or admissions@malvernprep.org. We look forward to seeing you on campus.