It's Saturday, Philly, and the holiday season's in full swing, so let's get in that festive spirit! To help you kick off all the celebrations, we've put together this curated Ready.Set.Philly! guide — bound to carry you through a super Saturday experience. Read on for ice skating, light shows, mulled wine, and more of the best ways to make everything a little more merry and bright this year.
1. Lace up your skates and get in the holiday spirit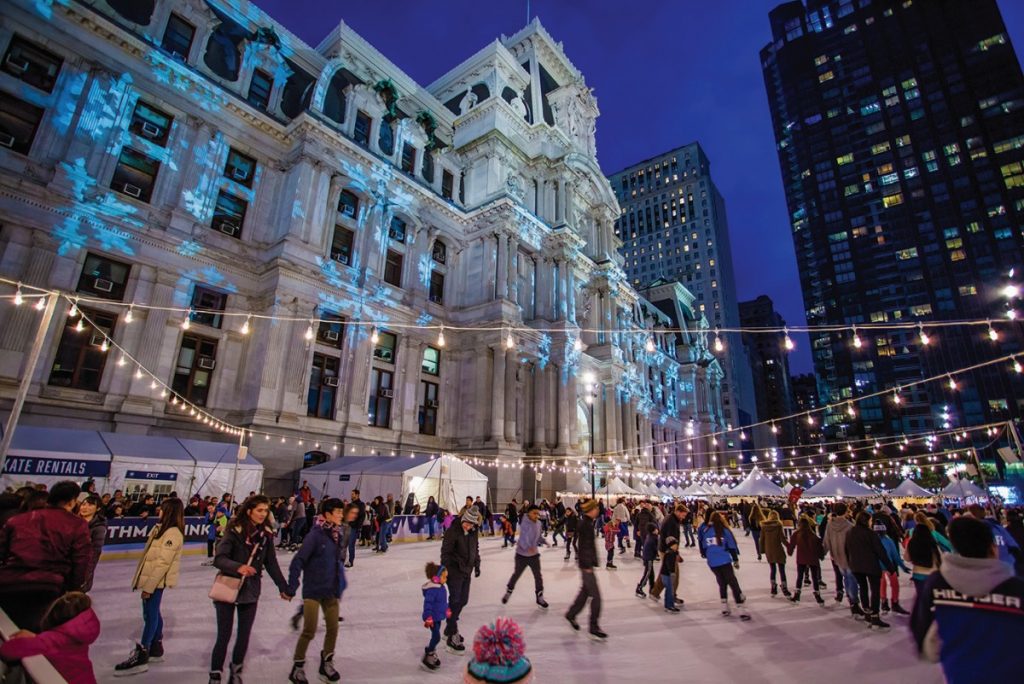 Every November, City Hall's Dilworth Park transforms into a veritable winter wonderland, complete with ice skating, twinkly lights, and a healthy dose of holiday cheer. Lace up your skates and take a spin around the Rothman Orthopaedics Ice Rink. (Adorable penguins skate-aids are available for rent to bolster the youngest novice skaters.) Afterward, warm up in the Cabin, decked out like a ski chalet, with hot chocolate or a bourbon. Starting November 22, a nightly Deck the Halls light show plays on a loop and beautifully illuminates the west side of City Hall. While you're there, check out the Made in Philly Holiday Market with local crafters and artisans selling jewelry, ornaments, chocolate, and more. Across the street is Christmas Village in Philadelphia, the annual German Christmas market, with dozens more vendors selling gifts, mulled wine, and the popular Raclette Cheese Stube — Alpine cheese melted onto a toasted baguette.
2. Go big on Small Business Saturday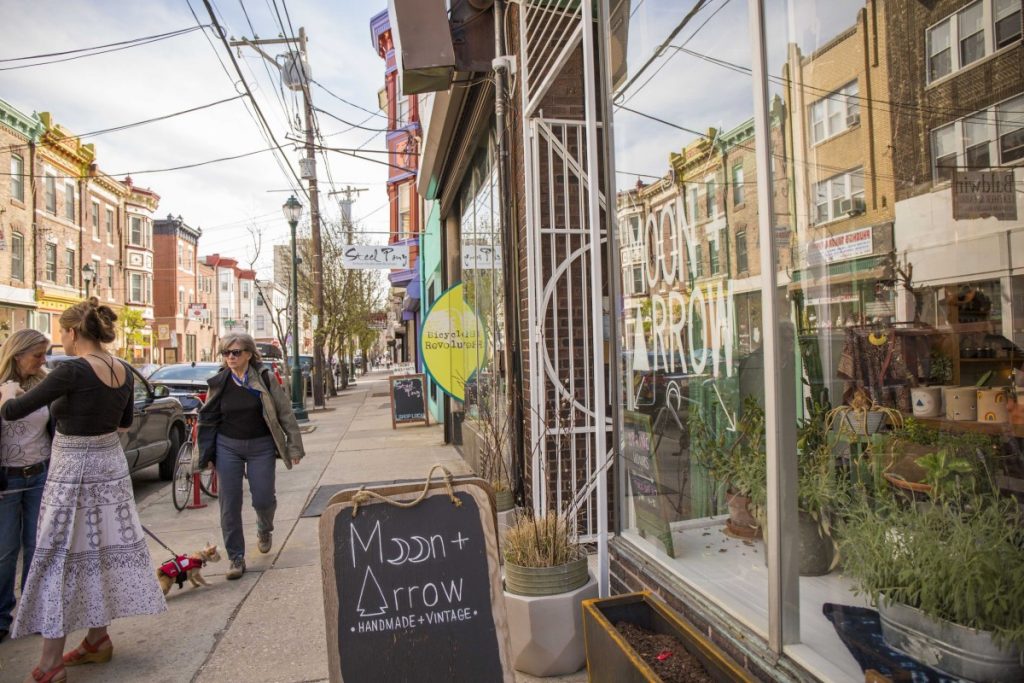 November 27 is Small Business Saturday, when shoppers who skip the sale frenzy at big box stores on Black Friday can tick off their holiday shopping list at independently-owned shops. Head for one of Philly's shopping corridors, like Fabric Row on 4th Street in Queen Village. There you'll find boutiques like Yowie, selling an eclectic array of design-forward housewares and gifts, and at Moon + Arrow, fine jewelry and beauty products. While you're on the Row, break for coffee and pain au chocolat at all day-cafe Fitz and Starts. Ready to move on? Over on Frankfort Avenue in Fishtown, find Franklin & Poe for men's clothing, Vestige for hand-dyed silk scarves and No. 6 boots, and Jinxed for vintage treasures. Finally, Old City has a string of boutiques worth a visit, including Shane Confectionery, where you can find handmade chocolates, and Omoi Zakka, a mecca for Japanese stationery and clever home goods.
3. Eat low-country cuisine on South Street
For a delicious dinner in dramatic surroundings, book a table at Rex at the Royal on South Street. The long-awaited restaurant finally opened last week in the former historic Royal Theatre, serving low-country cuisine favorites like frogmore stew, crawfish pot pie, and shrimp and grits made with Marsh Hen Mill speckled grits. Along with a menu of signature drinks, the bar is offering a robust menu of thoughtful non-alcoholic cocktails. Try the Madras Cooler, with carrot, turmeric, orange juice, and grapefruit.
4. See the Zoo like you've never seen it before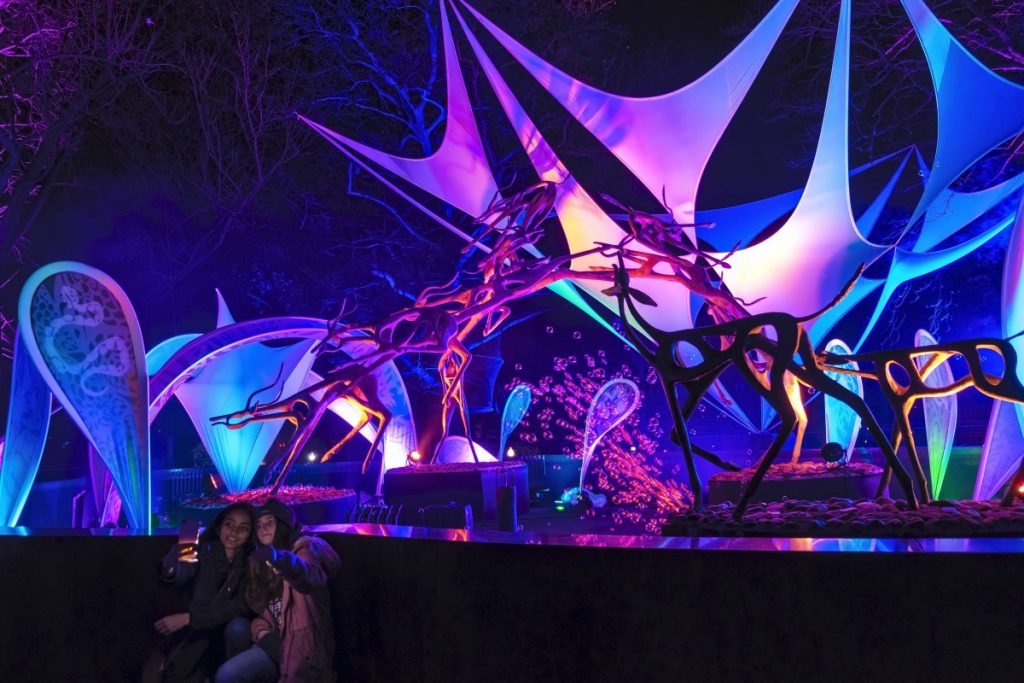 For being the first zoo in America, it's pretty remarkable that the Philadelphia Zoo is always doing something cool and innovative. (See: Zoo360, the campus-wide network of trails that allow some of the animals to roam across the grounds.) Its latest dazzling display, LumiNature, consists of over one million lights, trees that come to life and talk, a giant digital snow globe, and a 25-foot tree made up of 500 twinkly pink flamingos. Walk the loop after sunset, and plan to pause for whipped cream-topped hot chocolate and roast-your-own s'mores. Yum.
5. Bask in the glow of a classical music concert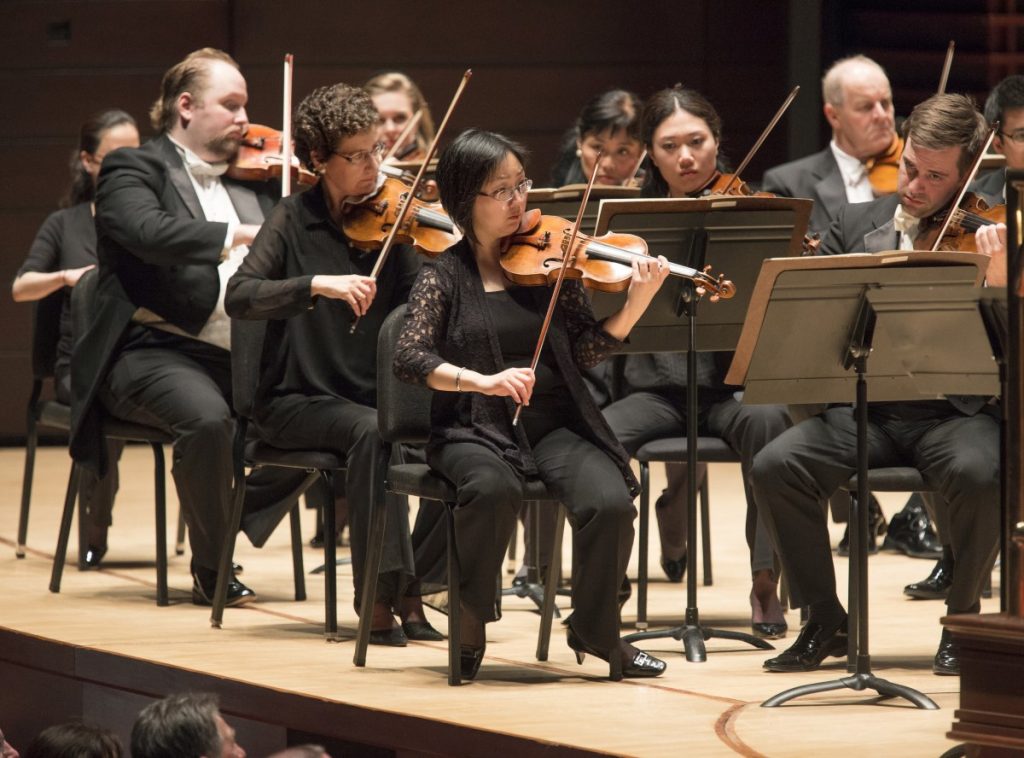 After more than a year on pandemic-induced hiatus, the Philadelphia Orchestra is blissfully back in business with in-person events and holiday performances like Holiday Organ and Brass Celebration, and Beethoven's Symphonies 2 & 3. Get decked out your most elegant attire, if you'd like, and listen to Marvelous Mozart, a Thanksgiving Celebration with concerts Saturday, November 27 and Sunday, November 28. Conductor Kensho Watanabe guides the acclaimed orchestra through Mozart's Symphony No. 40 in Verizon Hall. Looking ahead, The Glorious Sounds of Christmas® runs from December 16th through the 21st.