"There was a student who turned to his mother on the very first day of school and asked, 'Why didn't you send me here years ago?' The connection he felt was profound, as if he had finally found a place where he truly belonged," said Dr. Eleanor Gensemer, Assistant Head of School for Academics at Benchmark School.
Benchmark is an independent, co-educational haven for students in grades 1-8 who grapple with learning differences, auditory processing deficits, perceptual difficulties, dyslexia, or ADD/ADHD.
When students begin at Benchmark, the weight of past academic challenges and self-doubt can accompany them. However, within the school's welcoming environment, a remarkable transformation takes shape: students become equipped with the tools to navigate their individual needs. More than achieving academic milestones, students embark on a journey of self-discovery and empowerment.
Established in 1970, Benchmark thrives on a sprawling 23-acre campus in Media, Pa. The campus hosts a wealth of resources, including a 20,000-volume library, an exhilarating zipline course, and a cutting-edge Innovation Lab. Drawing students from the five-county Philadelphia region, South Jersey, and Delaware, Benchmark School stands as a beacon of tailored education and transformation.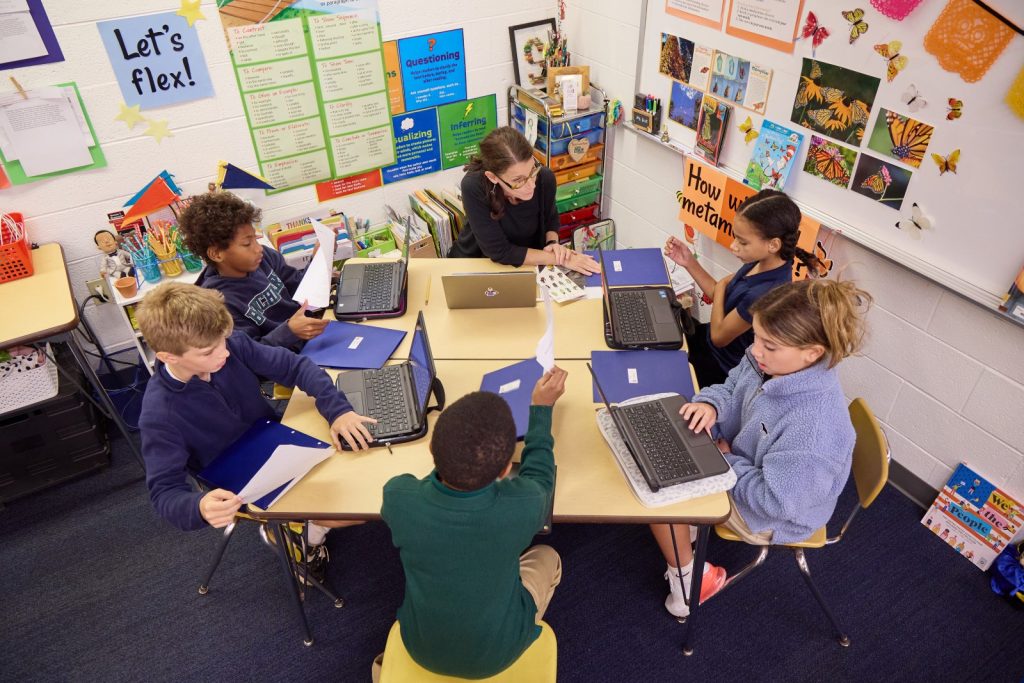 Empowering through understanding
In the tapestry of Benchmark's classrooms, a sense of community thrives. The understanding that every student faces unique challenges fosters an environment where empathy and support flourish.
"The children quickly realize that everyone in the classroom is working on something. This provides them with a comforting sense that they are not alone in needing support. They become adept at coaching one another and reminding each other of their goals," said Dr. Gensemer. "These kids feel like they've finally found their people."
This shared experience not only fosters academic growth but also nurtures collaboration among students, exemplifying how Benchmark's approach goes beyond surface issues. The school explores student behaviors and challenges in-depth, addressing them directly. With personalized care and a low student-to-teacher ratio, educators are equipped to understand and meet each student's learning needs effectively.
"We're not just dealing with the behaviors. We're looking at really what's causing that child to behave or to act in that way and tackle those root problems and help them be successful," said Dr. Gensemer.
At Benchmark, the personalized care provided by teachers is the cornerstone, but the commitment to students goes beyond. The school ensures that technology seamlessly aligns with each student's needs. iPads empower the youngest Lower School students, while those in grades 3-5 seamlessly incorporate Chromebooks into their learning journey. Technology is woven into classwork, giving students the tools to unleash their creativity.
In addition, the school's curriculum places a strong emphasis on innovation and design thinking. Boasting two state-of-the-art Innovation Labs equipped with an impressive array of tools, the spaces house 3D printers, a laser cutter, robotics and programming tools, and an expansive variety of creative building materials, providing students with hands-on experiences that foster ingenuity.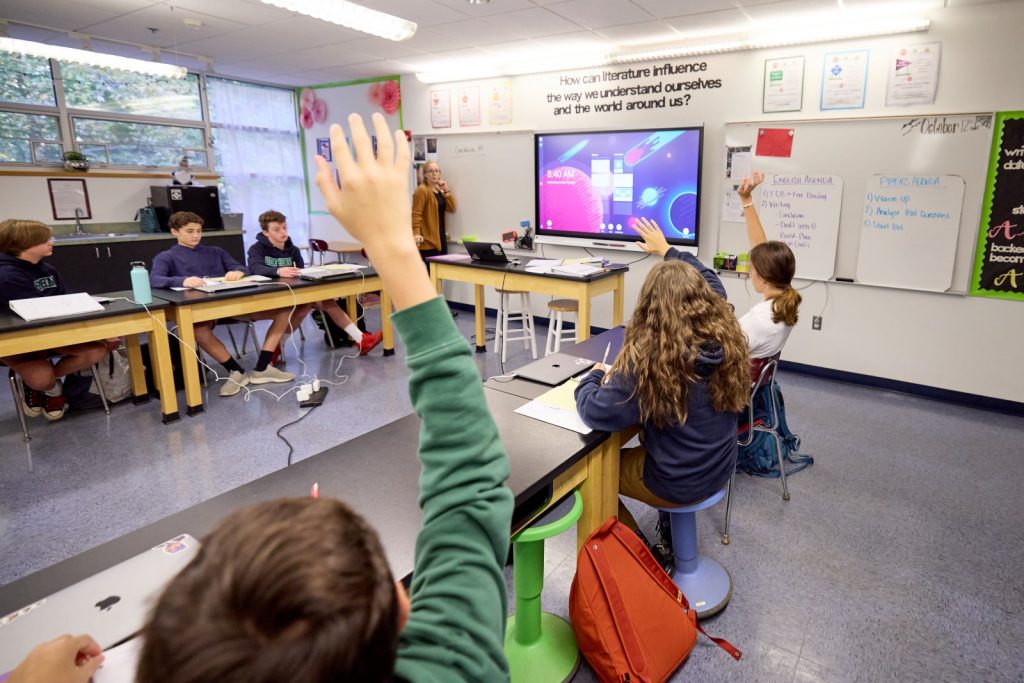 Paving the way beyond Benchmark
By the time Benchmark students are ready to exit the halls at the end of eighth grade, they are fully equipped with the tools and strategies that they will use to thrive in high school.
What comes next? A dedicated Transition Team supports students and families through every step of selecting a high school. The Transition Team provides in-depth, intentionally collaborative support and empowers families to make the smoothest transition and find the right fit for their child's future educational home.
Alumni of Benchmark School have gone on to competitive independent and public high schools, and elite colleges and universities, and some have even returned to teach in the school's classrooms or serve on their board.
If you know a child with learning differences who could benefit from Benchmark, visit benchmarkschool.org for more information.