From Black Friday through New Year's Day, Hagley Museum offers a variety of activities, programs, and tours to celebrate the holiday season. The theme for this year's Holidays at Hagley is "Treasures and Traditions," celebrating the little things in life that bring us joy. Located in Wilmington, Delaware, all these festive Hagley experiences are just an easy 30-mile drive from Center City.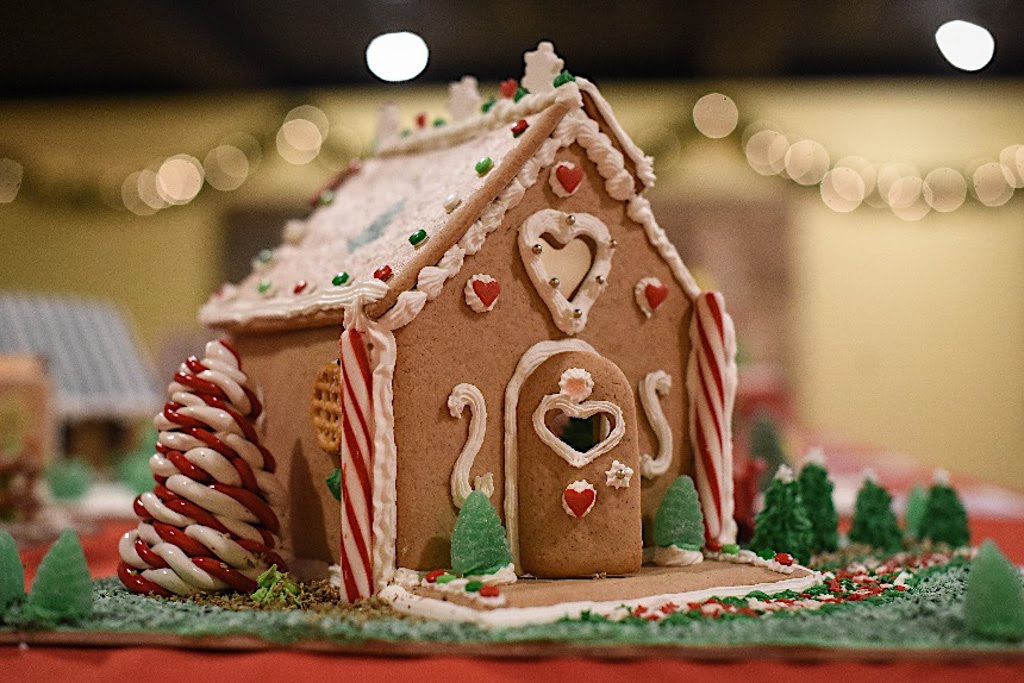 An incredibly popular tradition during Holidays at Hagley is the Gingerbread House Contest. Now in its sixth year, the decorating contest is open to competitors in three categories: families/adults, youth, and community partners. Dozens of gingerbread houses will be displayed in Hagley's historic barn, which has been transformed into a winter wonderland. Winners in the various categories are chosen by popular vote and earn prizes like museum memberships and gift cards. With this year's theme open to interpretation — and imagination — the display will surely include a wide range of holiday traditions in gingerbread form.
As the countdown to Christmas gets under way, Santa Claus will take time out of his busy holiday schedule to visit Hagley on Saturday, December 2. This meet-and-greet is a great opportunity for festive photos with the Christmas A-lister and are included with regular admission to the museum.
On the museum front, Holidays at Hagley offers a unique look at historic holiday traditions and cherished objects passed down from generations of the du Pont family. Part of the 235 acres that make up Hagley Museum is Eleutherian Mills — the original site of the gunpowder factory founded by Eleuthère Irénée (E.I.) du Pont in 1802. Eleutherian Mills includes the first du Pont family home and gardens in America — established long before Winterthur, Nemours, Longwood Gardens, and other notable Brandywine Valley cultural institutions of du Pont origin.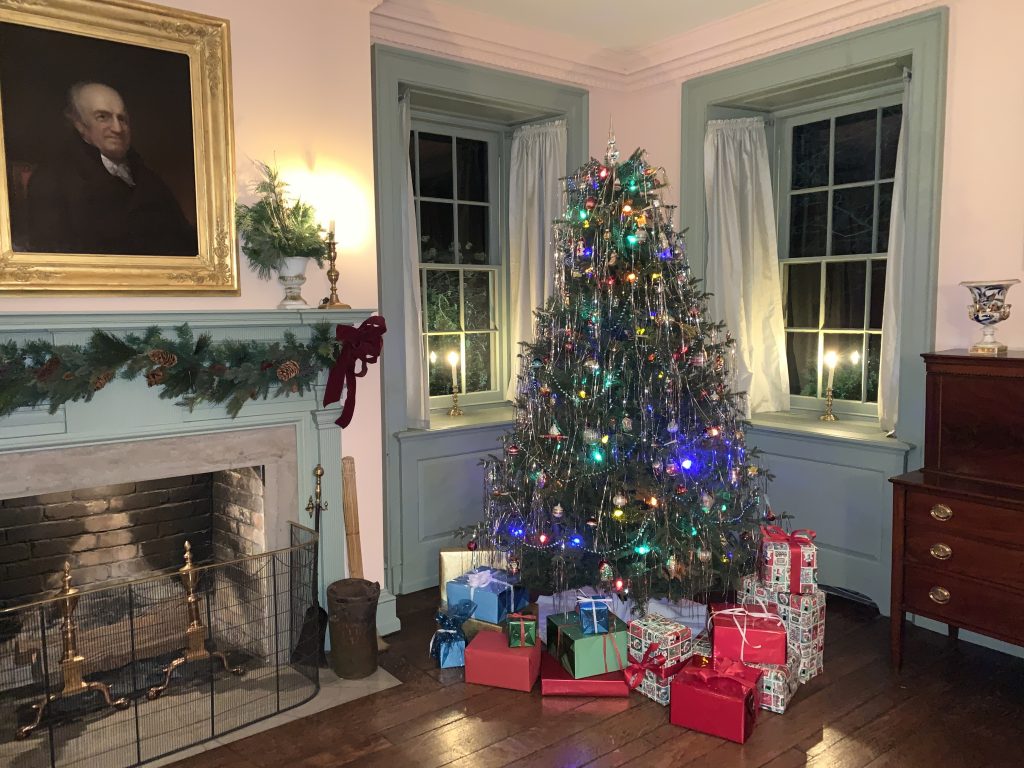 During Holidays at Hagley, the historic home at Eleutherian Mills is decorated with colorful displays including some treasures from its collection rarely on view to museum visitors. Hagley Museum guides highlight traditions held passed down by du Pont family members who lived in the home from 1803 to 1958.
This year, visitors to Holidays at Hagley will discover the time honored du Pont family traditions of Twelfth Night and New Year's Calling, while also encountering cherished objects from du Pont family members. Around each corner, visitors will uncover stories relating to some of the smallest objects in Hagley's collection: a pincushion belonging to a daughter of E. I. du Pont, a pocket watch with a possible connection to Pierre Samuel du Pont de Nemours, the patriarch of the du Pont family, and an assemblage of portrait miniatures that capture the likenesses of generations past.
The du Pont family has celebrated New Year's Day in America since their arrival in 1800. The exchange of gifts on that day was a custom brought over from France. In the first half of the nineteenth century, family members went "calling" and exchanged gifts at New Year's. The closer the relationship, the more important the gift. Younger family members often crafted the gifts they gave, and young women often gave needlework. Du Pont men assumed responsibility for visiting the women of the family on the holiday around 1860. This practice was adopted beyond the du Pont family sphere. It was followed generally in etiquette-minded Victorian America. The du Pont family's New Year's Calling tradition continues to this day.
A modern-day holiday tradition returns on select December evenings. During Holiday Nights at Hagley, Eleutherian Mills and the entries in the Gingerbread House Contest are on view for special, after-hours experiences. Holiday Night Tours are a perfect way to get into the holiday spirit — or to take a break from the hustle and bustle. The tours are offered on select Tuesdays and Thursdays in December. Advanced registration is required through Hagley's website.
From a Gingerbread House Contest to candlelight tours of the first du Pont family home in America, Holidays at Hagley's "Treasures and Traditions," offers something for everyone this season.
The museum is open daily from 10 a.m. – 4 p.m., through January 1, 2024, except for Thanksgiving and Christmas Day. Hagley is located at 200 Hagley Creek Road, Wilmington, DE 19807. Parking is free.
For more information, visit hagley.org/holidays.