From Black Friday through New Year's Day, Hagley Museum offers a variety of activities, programs, and tours to celebrate the holiday season. The theme for this year's Holidays at Hagley is "All Creatures Great and Small," highlighting the pets, farm animals, and wildlife that have called Hagley home for the last 200 years.

Located in Wilmington, Delaware, all these festive Hagley experiences are just an easy 30-mile drive from Center City.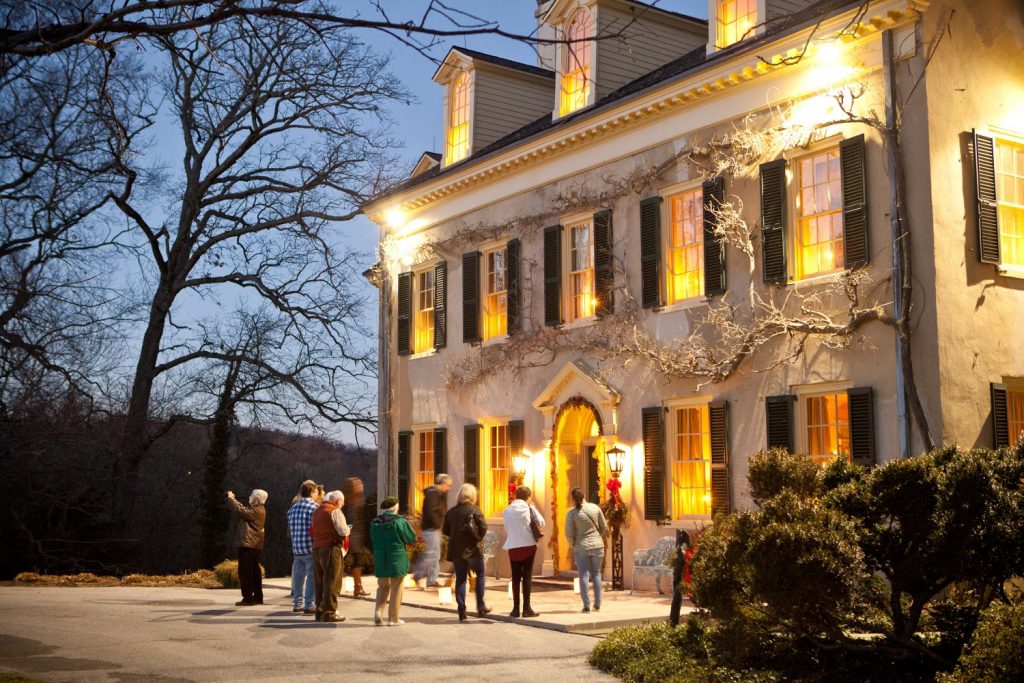 An incredibly popular tradition during Holidays at Hagley is the Gingerbread House Contest. Now in its fifth year, the decorating competition is open to competitors in three categories: families/adults, youth, and animal-focused nonprofit organizations. Dozens of gingerbread houses will be displayed in Hagley's historic barn, which has been converted into a winter wonderland by museum staff. Winners in the various categories are chosen by popular vote and earn prizes like museum memberships and gift cards. With this year's theme open to interpretation — and imagination — the display will surely include a wide range of "creatures."

As the countdown to Christmas gets under way, Santa and Mrs. Claus will take time out of their busy holiday schedules to visit Hagley on Saturdays, December 3 and 10. These meet-and-greets are great opportunities for festive photos with the Christmas A-listers and are included with regular admission to the museum.

On the museum front, Holidays at Hagley offers a unique look at historic holiday traditions and the importance of animals in all aspects of life in early America. Part of the 235 acres that make up Hagley Museum is Eleutherian Mills — the original site of the gunpowder factory founded by Eleuthere Irene du Pont in 1802. Eleutherian Mills includes the first du Pont family home and gardens in America — established long before Winterthur, Nemours, Longwood Gardens, and other phenomenal Brandywine Valley cultural institutions of du Pont origin.

During Holidays at Hagley, the historic home at Eleutherian Mills is decorated with holiday- and animal-themed objects rarely on view to museum visitors. Hagley Museum guides highlight important roles animals played in the lives of generations of du Pont family members who lived in the home from 1803 to 1958.

"Hagley's holiday theme of 'All Creatures Great and Small' allows us to display artifacts that haven't been seen by our visitors in many years — or perhaps never at all!" says Caroline Western-Osienski, Curator of Collections. "For example, this year we're putting on display for the first time in at least 30 years the museum's original Don Pedro statue. Don Pedro was E.I. du Pont's prized Merino sheep known for his fine fleece. Many sheep in this area today are progeny of Don Pedro."

While visiting Hagley, visitors should also keep an eye out for all the living creatures that call Hagley home. From red foxes to white-tailed deer, four-legged animals are still very much part of the Hagley landscape. And with much of the museum situated on a mile-and-a-half stretch of the Brandywine River, visitors taking in the history of the site can enjoy unique birding opportunities with chances to spot blue herons, cormorants, bald eagles, and more.

Another Holidays at Hagley tradition returns on select evenings in December. During popular Twilight Tours, the historic home at Eleutherian Mills and the entries in the Gingerbread House Contest are on view for special, after-hours experiences. Twilight Tours are a perfect way to get into the holiday spirit — or to take a break from shopping. The tours are offered from 4 p.m. to 7 p.m. on Tuesdays and Thursdays beginning December 13. Due to limited space and the popularity of these tours, advanced registration is required through Hagley's website on Eventbrite.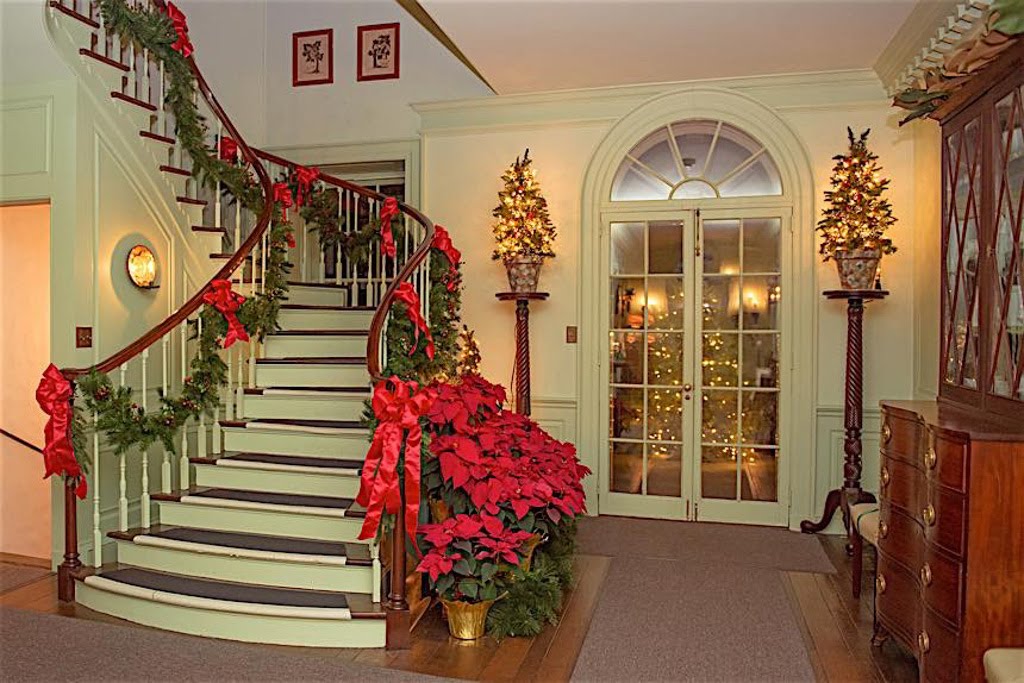 From a Gingerbread House Contest to meet-and-greets with Santa and Mrs. Claus, to special tours of the first du Pont family home in America to evening Twilight Tours, Holidays at Hagley: "All Creatures Great and Small," offers something for everyone this Christmas season.

The museum is open seven days a week, 10 a.m. – 4 p.m., through January 1, 2023, except for Thanksgiving and Christmas Day, when the museum is closed. Hagley is located at 200 Hagley Creek Road, Wilmington, DE 19807. Parking is free. For more information, visit hagley.org/holidays.