Give your child the best foundation for a lifetime of learning at Gladwyne Montessori, where students outperform their local school peers in reading, writing, and science by one grade level.
Nestled in picturesque Gladwyne, Pa., just outside the bustling city of Philadelphia, Gladwyne Montessori provides a nurturing haven for students from infancy through adolescence, fostering holistic development in an environment designed to cultivate curiosity, independence, and lifelong learning.
As the only fully accredited American Montessori Society school on the Main Line, Gladwyne Montessori is the only local school where your children can continue to foster their love of learning with the Montessori methods that foreground the child and promote creativity and curiosity well into their Elementary years.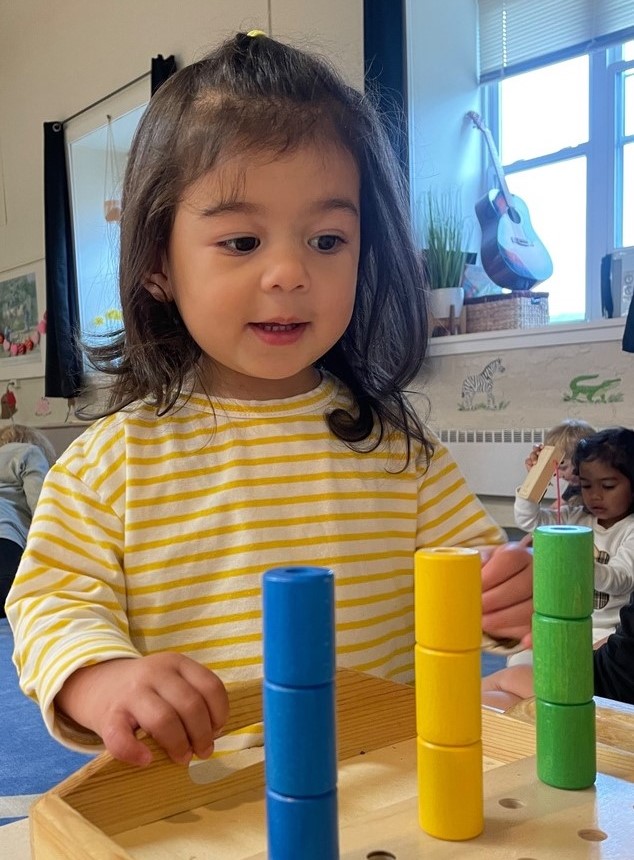 While Gladwyne Montessori does not overly emphasize testing (the way many schools do), our students consistently score well above their peers on their ERB math, reading, and writing assessments. In fact, our students score an average of 5% above students at other local private schools and 14% above local public schools. Beginning in Kindergarten, our students also meet regularly with our talented team of Literacy Specialists, who use scientifically proven methods to increase students' reading comprehension to a level above the standard grade level performance of other local schools. They meet with students in small groups, multiple times per week, and encourage students to fall in love with reading.
Students at Gladwyne Montessori also benefit from small class sizes with a low student to teacher ratio. This allows for teachers to provide individualized and specialized instruction, completely meeting the needs of each child. Your child will be known and supported for the unique individual that they are at Gladwyne Montessori.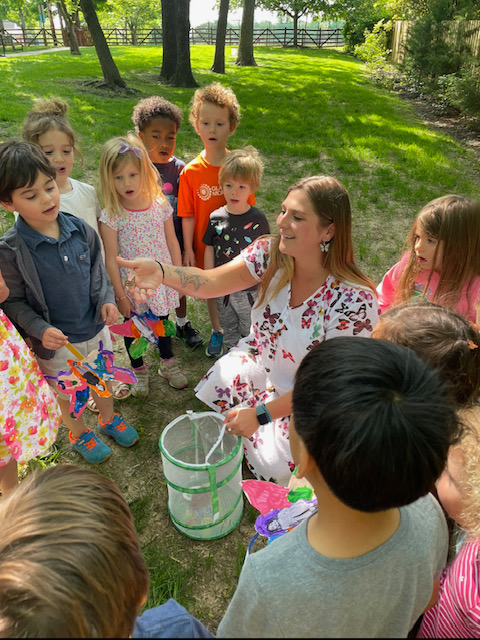 From the moment children step onto our welcoming campus, they are met with an atmosphere that encourages exploration and self-discovery. Our beautiful, five-acre, nature-rich campus offers our historic school building, as well as a newly enhanced elementary building equipped with a 1,600 square foot visual and industrial arts center, a grass playing field with a greenhouse, blueberry patch, and orchard, a nature trail, and newly completed dynamic playgrounds and a hardscape play area.
Our experienced, Montessori-certified faculty authentically deliver the Montessori curriculum, in order to provide an individualized learning experience that cultivates depth of knowledge in our students, as well as the values required to be actively engaged global citizens. Our carefully curated classrooms are equipped with age-appropriate materials that spark creativity and cognitive growth in all of our students.
In our Infant Program, children as young as six weeks old are cradled in an environment of care and gentle stimulation, with daily activities that promote early sensory and motor development. As children progress into our Young Toddler and Toddler Programs, they engage in works that promote language acquisition, motor skills, and social interaction. The three-year cycle of our Primary Program focuses on cultivating independence and a sense of responsibility, as children receive group lessons, and then in turn are able to select works based on their interests and work at their own pace to achieve certain milestones throughout the year.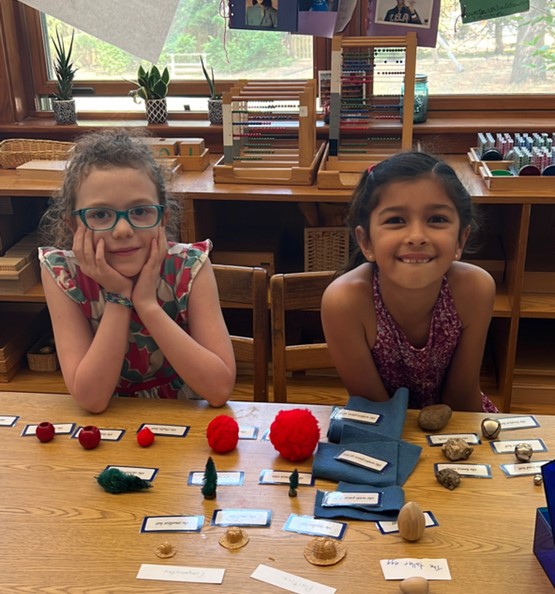 Our commitment to the Montessori method extends into the adolescent years, where students embark on a journey of self-discovery and intellectual exploration. With a curriculum designed to inspire critical thinking and collaborative problem-solving, our Elementary students develop a deep love for learning while acquiring essential life skills.
Our close-knit community of dedicated faculty and administration, parents, and students also aids in creating a supportive environment that nurtures each child's unique potential. With a strong foundation in Montessori principles, as well as a strong, supportive community of employees and families, Gladwyne Montessori is not just a place of education, but a second home where young minds flourish, and a lifelong love for learning is ignited.
Contact our Admissions team today to discover the many ways your child can grow with us at Gladwyne Montessori.