At Mount Saint Joseph Academy (MSJA), students and faculty recognize that the future largely depends on the education of women.
Located in the Philadelphia suburbs, MSJA is a college preparatory school that serves grades 9 through 12 and inspires young women to dream big and journey deep.
MSJA Principal Elizabeth Blessing is committed to fostering a sense of belonging and engagement between students, staff, and parents in her ministry and attributes a single-sex education to a student's ability to learn at the highest levels.
"It's very challenging to meet the needs of students in co-ed or public school settings," said Blessing. "It's very challenging to assess where students are individually and to meet them there. At a school for girls, there are developmental trends that are identified and catered to — this gives young women at the Mount the tools they need to succeed."
Founded in 1858 by the Sisters of Saint Joseph, MSJA is enriched by the values of the Catholic Church and offers a student-centered, collaborative, and rigorous academic program that challenges students to shape a brighter future. The mission-driven and faith-based teaching enriches the school community and encourages a mature sense of responsibility towards self and others.
Supported by this solid academic, social, and spiritual foundation, students at the Mount have powerful voices, clarity of mind, unabashed confidence, and a commitment to the service of their dear neighbor. Classes take place on a block schedule where students attend four classes every day for approximately 90 minutes per period to properly prepare them for the college experience by the time they leave.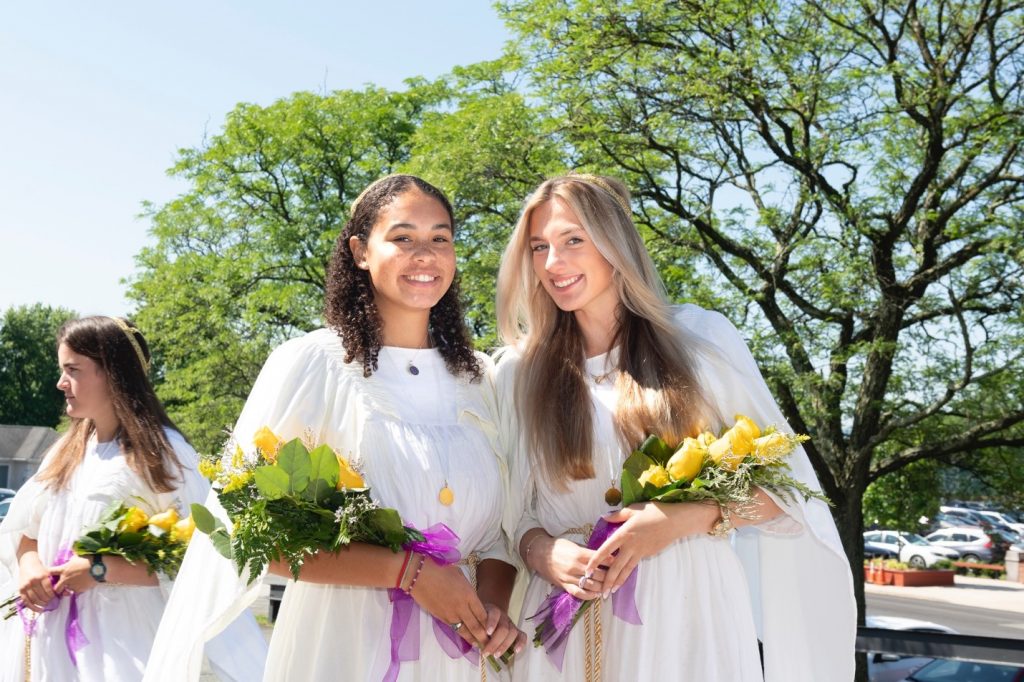 A sisterhood of unity
A shepherd of faith and education, the President of MSJA, Sister Charlene Diorka, Sister of Saint Joseph, helps cultivate an environment where young women can embrace their spirituality and thrive academically — regardless of their denomination.
"We have several students who are not Catholic here. We work so that all people can be one with God, with themselves, and with one another," said Sister Charlene.
As the new school year commences, students are challenged to work as a community that relies on one another and chooses love as the path forward.
Sister Charlene selected "Service to the Dear Neighbor" as the theme for the academic year to empower students to participate in each other's lives and embrace interdependent relationships.
"We can imagine the dear neighbor as the French would say, le prochain, or the next. At any given moment, we can ask, 'Who is next to me? What might they need? How am I called to serve them?'," said Sister Charlene. "In every encounter, there is a potential opportunity to meet and serve the dear neighbor by being a healing presence."
Courtesy of Mount Saint Joseph Academy
At MSJA, service isn't limited to weekly visits to the food kitchen, community garden, or elderly care center; instead, students are taught to embrace acts of service in the classroom, on the field, and in everyday encounters.
With over 63 student-run clubs, MSJA offers young women the opportunity to work together as they pursue their passions and share their talents with the school community — from the theater to the robotics club.
A diversity of interests and people collide at MSJA, and Sister Charlene works with alumnae and current students to focus more intentionally and urgently on how to improve the school's environment for current and future students of color.
"Someone who comes from a different upbringing, geographical area, or ethnic background can still thrive at the Mount. The work of equity, inclusion, belonging, and ultimately justice is a priority for us and ties back to our mission," said Sister Charlene.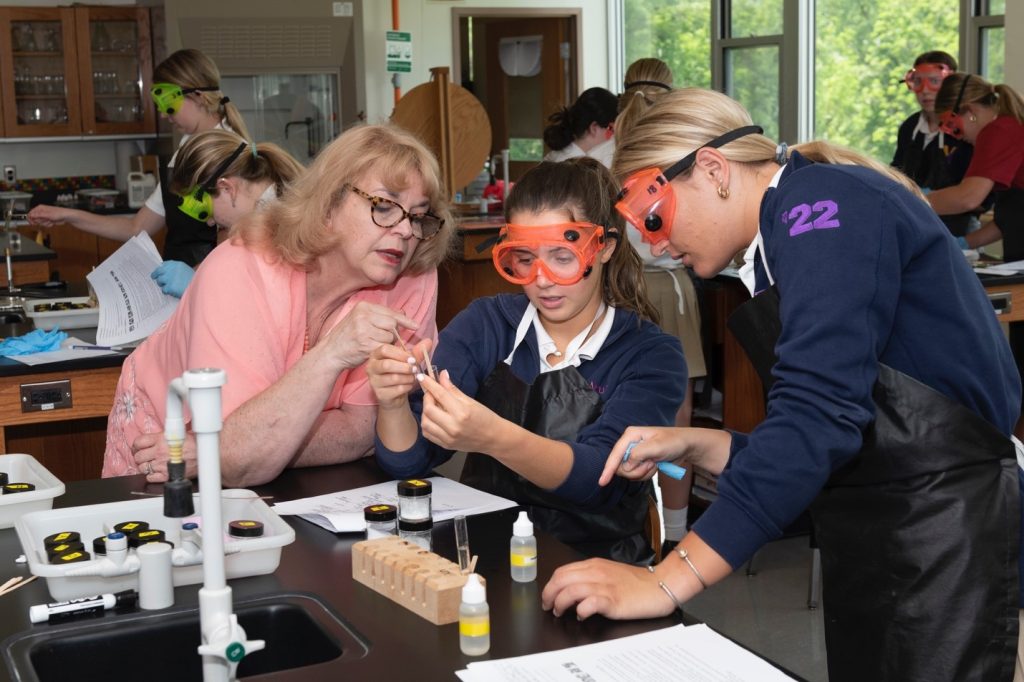 Take a leap of faith with MSJA
A legacy of sisters, daughters, friends, and neighbors walk the halls of MSJA, and the school continues to grow with the admittance of the next generation of eager young learners seeking a challenging, in-depth, dynamic education.
"We're proud of our students," said Sister Charlene. "The women who come here and pass through these halls can reach their fullest potential. We move them to go to the next step, which allows them to continue to make significant achievements out in the world."
On Sunday, October 2, MSJA will host an open house for prospective students and families where they can expect to meet faculty and current students, tour the school, and find out what makes a Mount education distinctive.
The celebration will begin with an opening mass at 9 a.m. and house activities will conclude at 1 p.m.
For more information, visit Mount Saint Joseph Academy.