Their popular TV commercials have made them a permanent fixture of American pop culture. However, the financial services powerhouse known as JG Wentworth has a reputation fueled by something much more powerful than catchy jingles — a dedication to bettering the lives of customers and employees alike.
Since 1991, JG Wentworth has dedicated their efforts towards helping everyday Americans achieve their financial goals. As a company that puts people first, their driving purpose is to provide customers with their perfect path toward financial wellness, all while giving them the attention, support, and care needed to overcome their unique challenges.
An established leader in the consumer financial services industry, JG Wentworth has long been known for purchasing structured settlement payments in exchange for lump sums of needed cash. As the needs of customers have evolved over the years, the company has added debt resolution and lending programs, as well as cutting-edge digital tools to supplement their elite team of live agents, creating a superior customer service experience.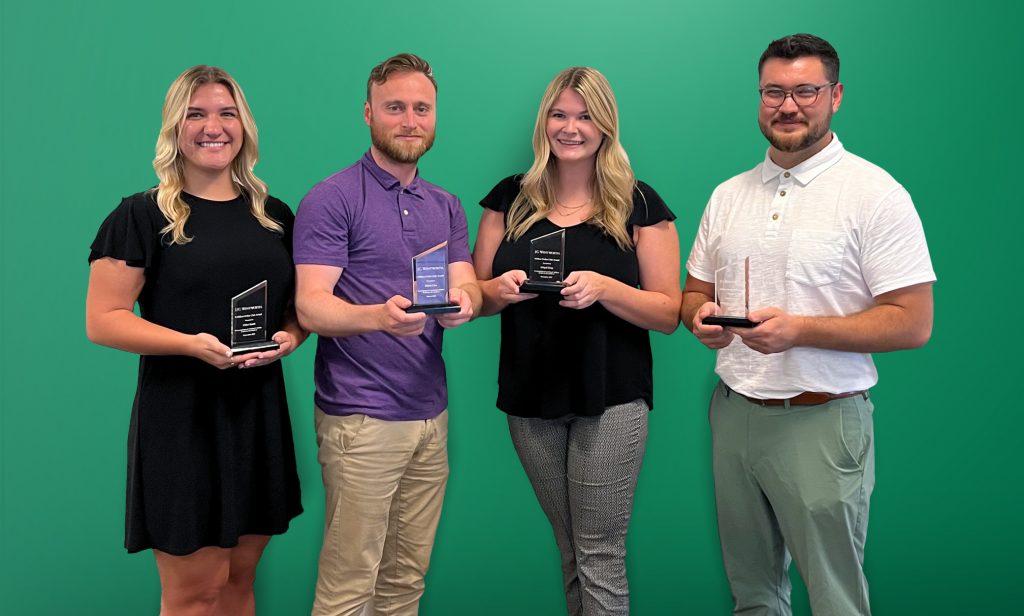 From the very beginning, JG Wentworth has understood that even their most popular services and continual growth mean nothing without their true superpower — their amazing team of passionate, hard-working employees. A company of motivated problem solvers at all levels, JG Wentworth's commitment to hiring, training, and rewarding the very best and brightest has paid off in dividends — not just for customers, but for the employees as well.
"JG Wentworth has always focused on building a team that can grow with us," said Randi Sellari, Chief Executive Officer. "As we expand our services, we're always looking for ways to attract, retain, and reward employees because their hard work, creativity, and dedication to helping customers makes our company's growth possible. Our success is their success, and we want everyone to be celebrated for it."
Appreciation for hard work is evident throughout JG Wentworth's corporate office in Chesterbrook, Pa. In addition to a convenient snack store and gym facilities, the company's home base offers something even more valuable — a genuine team atmosphere. From in-house training to roomy offices designed for teamwork, the atmosphere invites friendly collaboration between departments and individuals as everyone works to help each other exceed expectations each day. Monthly employee recognition announcements and anniversary celebrations are perfect opportunities to reward employees for their hard work and loyalty.
A well-balanced professional atmosphere offers plenty of opportunities to mix work with play, and JG Wentworth is no different. After-work socials, pep rallies for Philly sports teams, and its annual Halloween costume contest are just a few ways the company promotes and fosters a strong sense community among its employees. Other types of fun appreciation efforts include visits from specialty food trucks, holiday breakfasts, a pop-up coffee bar by a local roaster, and bagels every Monday.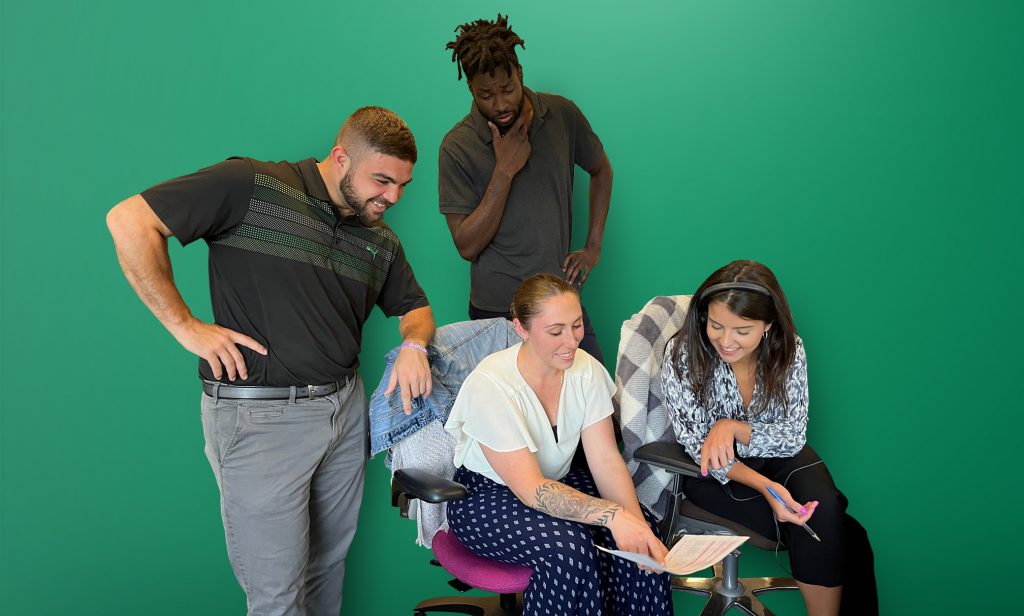 JG Wentworth knows that work is an important part of their employees' lives, so it is imperative that they are provided with opportunities to learn and grow professionally and personally — an initiative that extends far beyond the plethora of management training opportunities and other skill-building classes that are offered. Over the past year, the company has initiated a variety of well-received Employee Resource Groups (ERGs) that give team members the opportunity to share, discuss, and address personal and/or social issues that affect them in and out of the workplace.
A charity-minded organization through and through, JG Wentworth hosts company-initiated holiday food drives to support their local community.
Even more impressively, JG Wentworth understands what much of the corporate world learned during the COVID-19 pandemic — geography should not limit a company's search for the best employees. In fact, the JG Wentworth team's exponential growth over the past two years has largely come from hirings far beyond a commutable distance from their office locations. By mastering the art of seamless communication with team members based internationally, qualified professionals now have an open door to work remotely at JG Wentworth without uprooting their lives.
Of course, hiring and building a team is one thing, but retaining its talented players for the long haul is even more challenging. By publicly recognizing their employee's hard work with frequent promotions and awards, the entire team is constantly reminded how much they are valued — a benefit worth its weight in gold.
Another crucial factor in keeping employees loyal and motivated is by enabling a healthy work-life balance, an initiative in which JG Wentworth is fully invested. They offer employees a premium array of medical benefits, plenty of holidays and vacation days, a 401(k) savings plan with a company contribution, plus employer-provided and/or discounted life, auto, and home insurance options.
"Some of our most talented employees join us early in their careers," said Sellari. "For many, life changes. Maybe they get married. Maybe they become parents, or they decide to move. It's to our benefit and theirs to offer them the flexibility, the benefits, and the work-life balance they need to continue growing with us for years to come."
Clearly, JG Wentworth is more than just a jingle. They are an industry leader, a company that has earned the trust of customers for over 30 years, and an amazing place to work.
For more information on JG Wentworth's work culture and current career opportunities, visit https://careers.jgwentworth.com/careers-home.