Visit Bethlehem during the holidays and you will be transported back in time to early, Moravian Bethlehem. Surrounded by festive sights and sounds, you and your loved ones will discover the traditions and culture that have earned Bethlehem the title of "Christmas City."

Historic Bethlehem Museums & Sites offers a range of tours, exhibitions, and events that are sure to put you in the holiday spirit! Immerse yourself in timeless traditions through tours, holiday exhibitions, historic demonstrations, shopping, and more!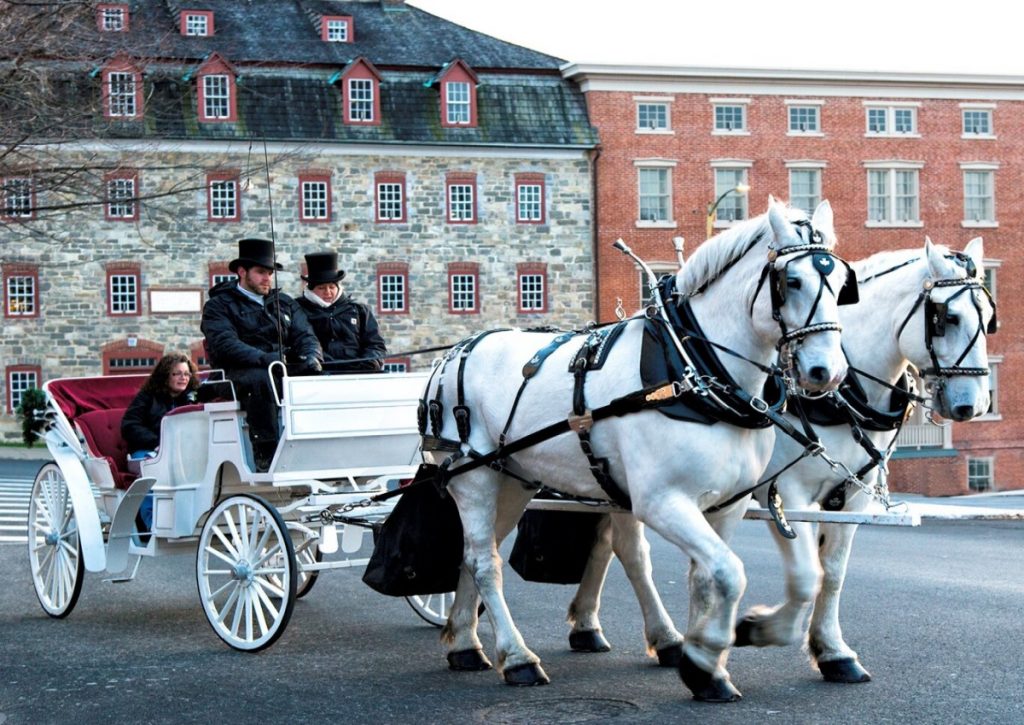 We've compiled the top five experiences in Bethlehem you don't want to miss!
1. Tour Historic Bethlehem with a certified, local guide in period dress. Take a walk through the beautiful, historic downtown on the Christmas City Stroll. Discover the story of Bethlehem's unique beginning and the meaning behind the renowned Bethlehem Star. If you'd prefer to relax on a seated tour, check out the Bethlehem by Night Motorcoach Tour. Deemed "the best way to see Bethlehem," this tour explores the history and traditions of Bethlehem while touring both the North and South sides of the city. Enjoy a holiday tradition for locals and guests alike with a Horse-drawn Carriage Ride! This cozy, ride through beautiful, North Bethlehem is the perfect way to experience the Christmas City with your family and friends.

2. Find holiday inspiration at The Trees of Historic Bethlehem exhibition, an annual favorite, featuring 28 trees, hand-decorated by members of the Bethlehem Garden Club and other community groups. It's all fun and reindeer games for this year's display. Drawing inspiration from games such as Scrabble, Candyland, and Clue, this exhibition will be a hit for the young and young at heart. Visitors are invited to vote online for their favorite tree and be entered to win fun prizes throughout the season.

3. Visit a National Historic Landmark District. See how Christmas was celebrated in the oldest building in Bethlehem — the 1741 Gemeinhaus, home to the Moravian Museum of Bethlehem. Learn how early Moravians celebrated with food, music, and handcrafted gifts. Then, check out the Holiday Putz Trail. A traditional Moravian decoration, the putz features hand-crafted ornate figurines, animals, and building scenes to tell the story of the Nativity. The large putz, which is built each year in the Sisters' House, features the museum's beautiful hand-carved wooden figures. A new putz display for this year consists of Bethlehem's Downtown area, complete with carriages, carolers, the large community tree, and even the live advent calendar.

4. Visit the only known Live Advent Calendar in the United States. Guests gather outside the door of the 1810 Goundie House every evening from December 1 through 23 at 5:30 pm. A designated audience member knocks on the door and a different local business greets guests with a treat for all!

5. Cross a few names off your holiday shopping list with unique and meaningful gifts. Stop by the Museum Gift Shop on Main Street, where you can purchase gifts from local artisans and appease your sweet tooth with treats and confections, including the infamous Groman's Sugar Cookies, Kiffles, Nut Rolls, and Moravian Sugar Cake. What a great way to bring a little bit of Bethlehem home with you!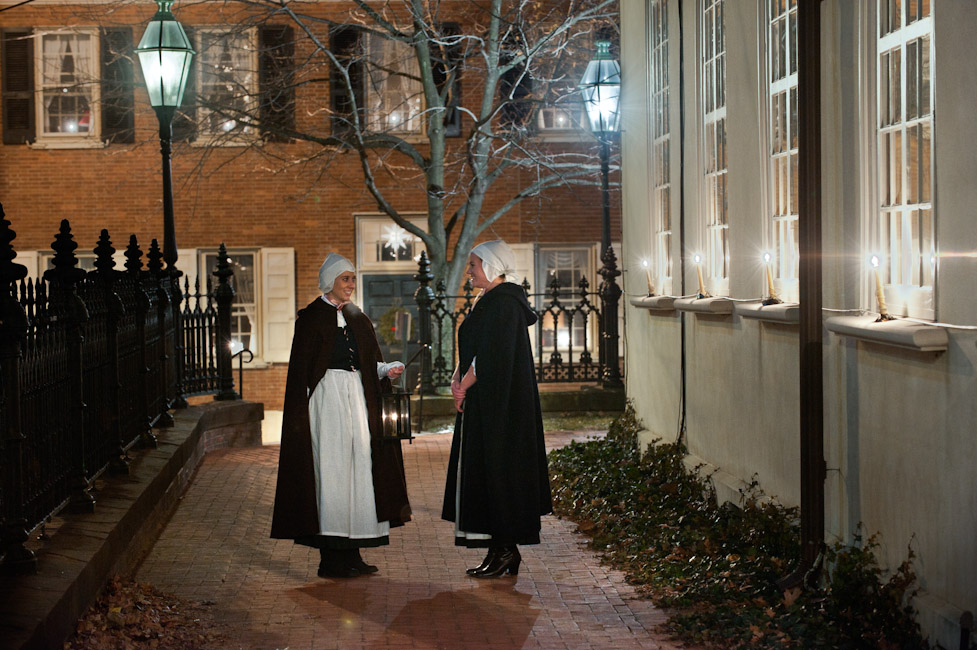 Plan your trip and reserve your tickets today! Visit HistoricBethlehem.org or call 1.800.360.TOUR.

This program is being funded in whole or in part with funding from the Hotel Tax Grant Program through the County of Northampton Department of Community & Economic Development