---
The back-to-school season marks another year of transition for high schoolers: new courses, new teachers and new schedules. For Dev Gupta, Marcus Chiang, Michael Chou, and Jace Anderson, the start of the fall 2021 semester meant taking on a new academic challenge: mushroom genetic barcoding, to be exact.
As juniors at Friends' Central School (FCS) — an independent, coeducational Quaker school in Wynnewood — Gupta, Chiang, Chao, and Anderson met every Friday to identify the species of three mushroom samples their faculty advisor, John Gruber, discovered on campus and at two local Natural Lands preserves. Through collegiate-level laboratory techniques including micro-pipetting and genetic extraction, the four friends were able to submit their work for processing to a global genomics service company.
"These promising results prompted us to document the work in the form of a paper with emphasis on the importance of teaching these hands-on experiences in high school," the students shared in an FCS' online magazine article. "We also plan on sharing our findings in an oral presentation in the near future."
At FCS, an experience like Gupta, Chiang, Chou, and Anderson's occurs more often than not. In the last few years, students have discovered three unknown moth species, built a cathode-ray tube — a specialized vacuum tube that produces images through electron beams — and designed and implemented their own brain experiments at the Social and Cognitive Neuroscience Lab at MIT, just to name a few.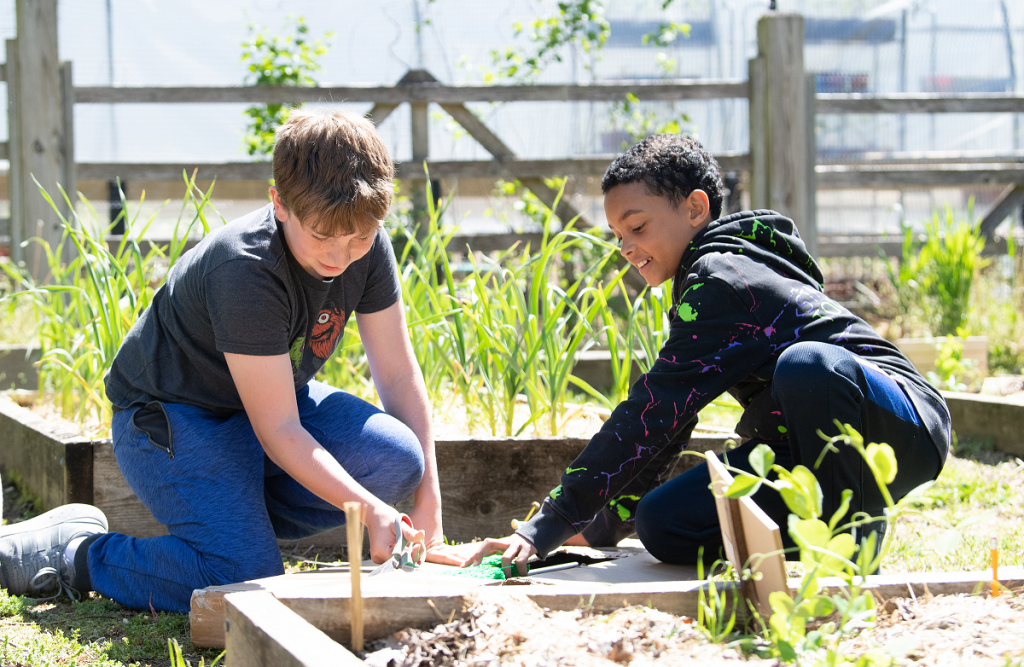 Fostering growth through a diverse and spirited program
With a mission deeply rooted in Quaker philosophies, children in nursery through grade 12 at Friends' Central are encouraged to learn through reflection, inquiry, action, and discovery. This has opened the doors to a dynamic and innovative curriculum that not only features core subjects like math, science, and English, but offers hands-on classes that reflect students' individual interests.
"We give students the opportunity to try new things, to explore opportunities and to test out new interests," said Alexa Quinn, FCS' Associate Head of School. "Because we want students to be both prepared and well-rounded, we introduce them to classes, co-curricular activities and other learning opportunities they may not have found on their own."
Children in Friends' Central's Lower School can participate on the campus' on-site farm and garden to learn about climate and agriculture, while preteens in Middle School can partake in a stream study that includes outings to nearby Fairmount Park for real-life teachings on water ecology and invasive species.
By the time students reach Upper School, they have the liberty to select from a curriculum that includes such diverse offerings as biodiversity, computer science, world languages, capitalism and consumption, women's history in the U.S., advanced linear algebra, and digital photography.
"Our exceptional academic experience is built on a foundation of Quaker values — a foundation that ground students in a world that can be confusing, challenging and that's changing all the time. As such, our curriculum and program is continually being developed and enhanced," said Quinn, an FCS alumna who has witnessed firsthand the growth and changes within the School's offerings. "Our daily work is to equip students with timeless academic and interpersonal skills that will be applicable for a world that we can't yet predict."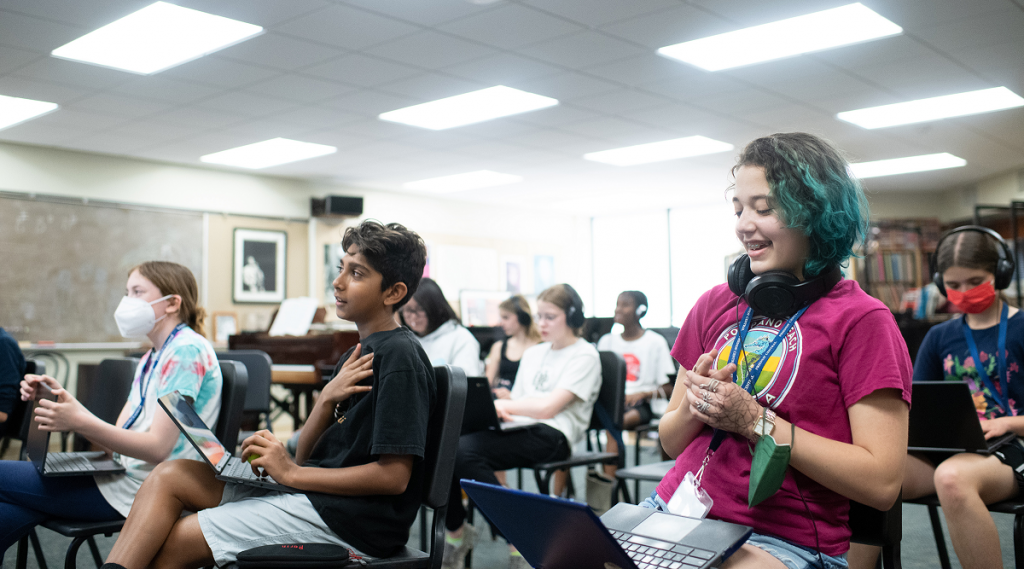 Providing students with the tools for future success
To further prepare students for life after graduation, FCS also offers not-for-credit studies, which a quarter of Upper School students sign up for each year. Known as "core teams," these courses introduce students to social justices, humanities, science, and the arts, while encouraging and challenging them to think deeply about the surrounding world.
In addition to the competitive coursework, students have access to a wide range of highly competitive interscholastic sports and over 70 student-driven clubs, such as student council, model United Nation, mock trial, fashion, cooking, and coding. High schoolers can even participate in international, academic-based opportunities in France, Spain, Italy and Peru.
The Center for Innovation and Design, opening this fall on the Middle and Upper School campus, expands opportunities for collaboration around technology and design with new design and computer science classes, robotics programs, virtual reality headsets, a machine that cuts metal with water, solar panels that are charging all hand tools, an embroidery machine, and a new user-friendly laser cutter. The space and programmatic offerings are all aimed at building collaboration, creativity and community through design and innovation.
Through its extensive offerings, FCS' faculty and staff hope that students not only learn the proper tools to thrive in the future, but also discover the passions that allow them to do more for themselves and the world, just as Gupta, Chiang, Chou and Anderson have been able to within their first three years of Upper School.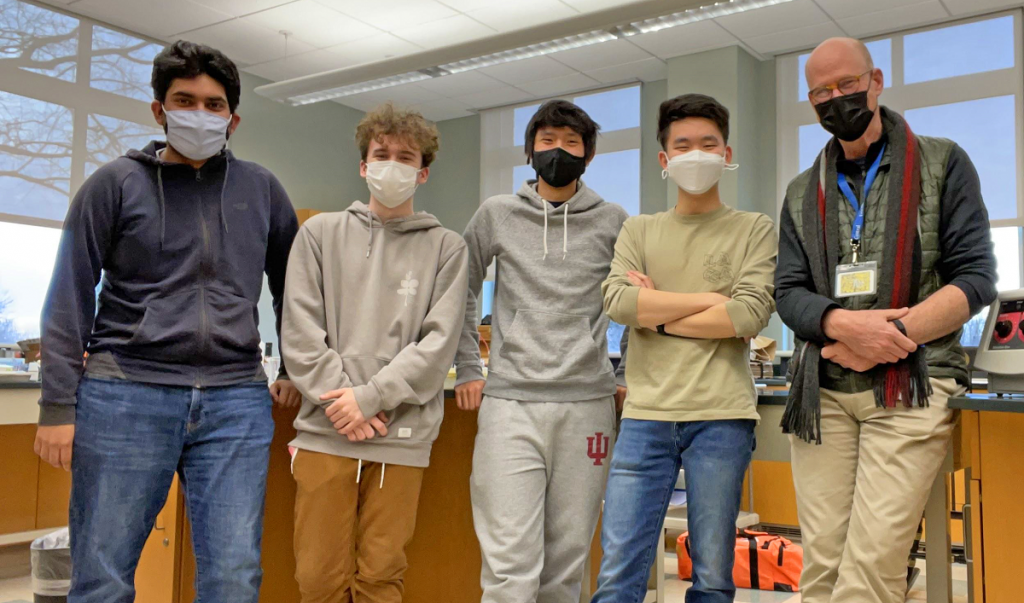 "Our mission is to cultivate the intellectual, ethical and spiritual promise of our students and that's really rooted in the Quaker belief that every person has their own unique gift […] and our job is not only to lead students and teach them […] but to bring out their gifts," said Quinn. "We want students to understand how much they have to offer the world and then to be ready to go out and offer it."
For more information or to schedule a tour, visit Friends' Central School.