After a year in which parents had a front row seat to their student's school day, many have noticed that there's a pattern to the problems that make learning a heavy lift. They know the material, but the work just never gets done. Or the work only gets done when you or someone else is sitting by their side. Those problems may have less to do with remote learning than you think.
"Regardless of the subject area or the situation, the struggles these students are facing are the same," says MaryBeth Spencer, Middle School Division Head at Woodlynde School. "Difficulty initiating a task, a lack of follow-through, underdeveloped time management and planning skills, and trouble with working memory — these are executive function deficits."
For the uninitiated, executive functions refer to the skills we use every day to manage learning, working, and living. In simplest terms, as Woodlynde's Penny Moldofsky, Director of The Literacy Institute, puts it: "Executive functions are the command center of the brain." When there's trouble with executive functioning, then everything from focusing to following directions suffers. For students, this means lost assignments and careless mistakes, forgotten deadlines, and frustrated emotions.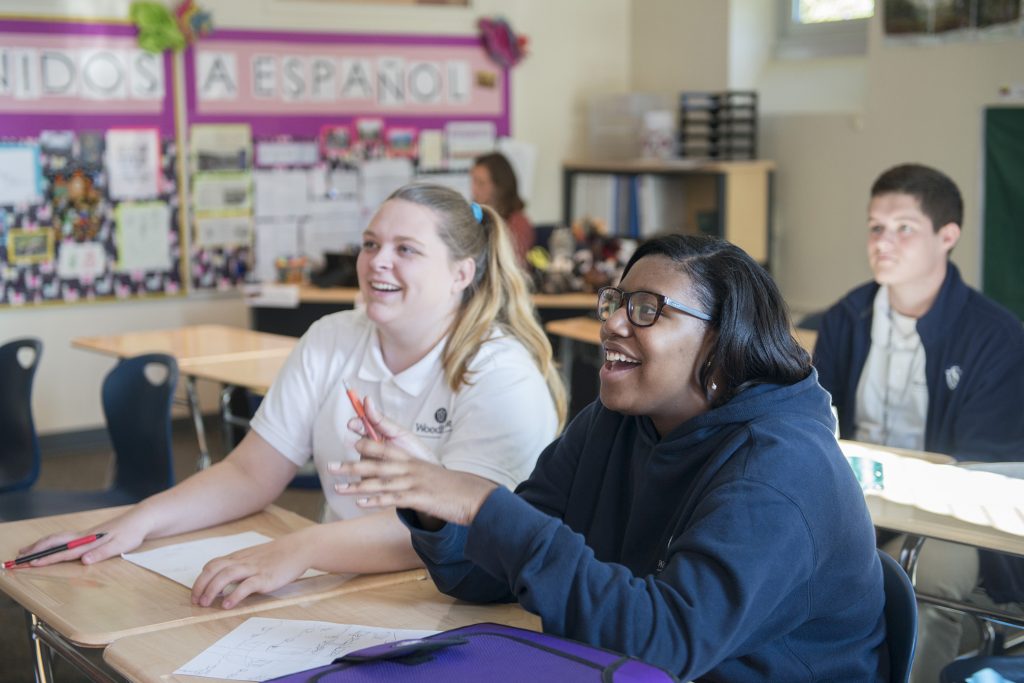 Learning differently at Woodlynde
If parents are feeling frustrated themselves, Woodlynde School is on a mission to let them know that there is help to be had. A K-12, independent, preparatory school, located in Wayne, Pa., Woodlynde has been a national player in the learning differences arena since it opened its doors in 1976. "People know us for teaching students with learning differences, but 'learning differently' doesn't necessarily mean you have a diagnosis of dyslexia or ADHD. It can be more nuanced," according to Spencer. "Even if your student is without a diagnosis, we support and explicitly teach instructional strategies for students struggling with executive functioning."

Woodlynde has the small class sizes that parents familiar with independent schools have come to expect, but it's what happens in those spaces that sets the school apart. There, teachers and learning specialists prioritize direct instruction — modeling a learning outcome, guiding a student's practice of it, and reviewing again and again until the student can independently apply what they've learned. It sounds logical enough when you think back to what went into learning how to interpret a passage of Shakespeare or balance a chemistry equation, but Woodlynde teachers dive even deeper.
Spencer points to the smartboard over her shoulder by way of example. "When a Woodlynde student enters a classroom, the board might read: Prep Your Workspace. Below that, a photograph shows them exactly what their desk should look like to tackle that morning's assignment." Woodlynde teachers, it seems, intervene at every turn to build these kinds of metacognitive strategies into students' minds. "By modeling — quite literally in this instance, with a photograph — and guiding students through practice in what it takes to initiate a task, we're readying students with executive function deficits to succeed independently."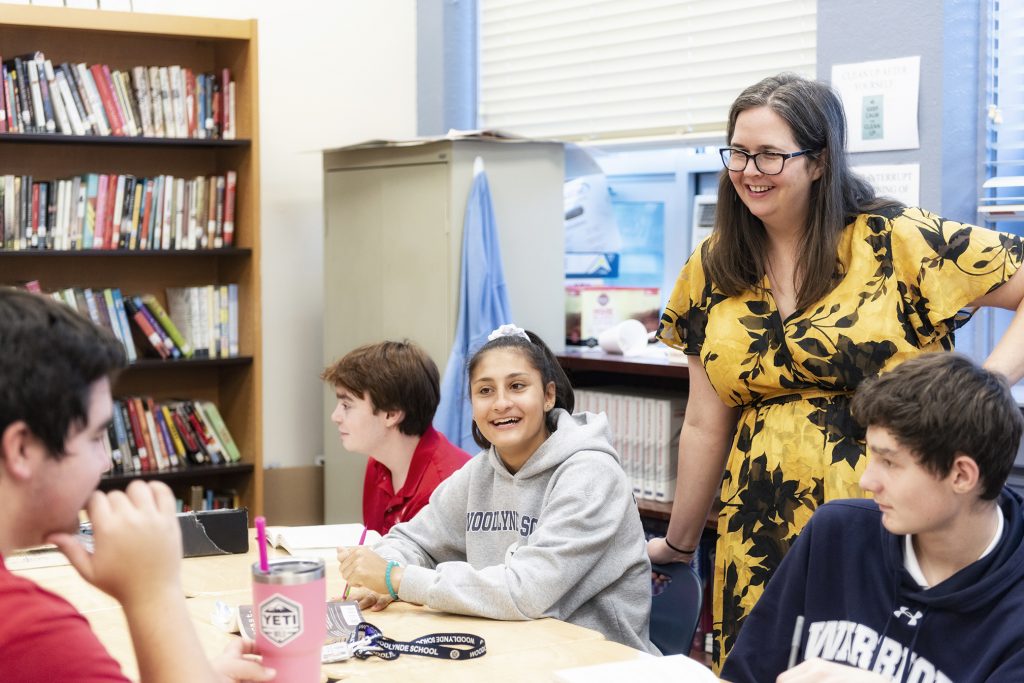 Even if they've been at this work for nearly half a century, Woodlynde teachers aren't relying on the same insights and methods they've been using for years. This month, for instance, the school kicked off a multi-year partnership with one of the country's most sought-out experts in executive function interventions. The training and standards emerging from that partnership will ensure that Woodlynde is at the forefront of an ever-changing field.

"We're not just innovating on the teacher training side of things either," Spencer adds, "It extends to technology, too." Sure enough, this fall, Woodlynde will work together with a team from The University of Pennsylvania to pilot an industry-leading application that provides distracted teens with self-regulation tools.

The school continues to welcome interested families to campus for private tours, in-person conversations with colleagues, and open houses this fall. The next are scheduled on October 12 and November 9. Register at woodlynde.org or by calling Kristin at 610-293-6548.