Celebrate the holiday season at Walnut Street Theatre with one of most beloved love stories of all time, Rodgers and Hammerstein's CINDERELLA. This enchanting new Broadway adaptation features a lighthearted and romantic new book by Douglas Carter Beane (Sister Act), and Rodgers & Hammerstein's classics, including "In My Own Little Corner," "Impossible/It's Possible," and "Ten Minutes Ago."
CINDERELLA is a timeless, enchanting story of love and hope, and this imaginative and spectacular Walnut production will make your holidays even more magical. And, not to worry, you'll be home long before the stroke of midnight!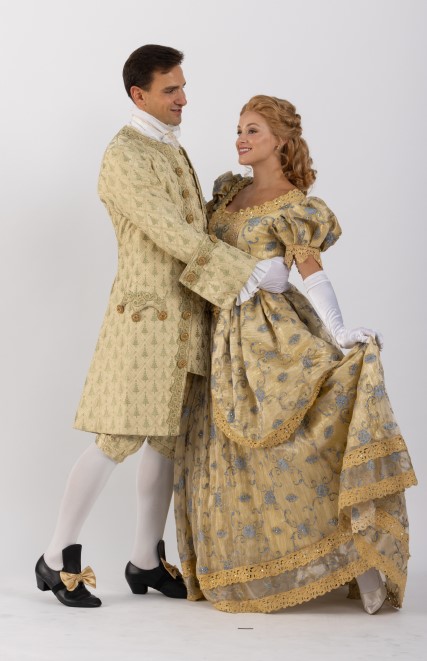 The Walnut's production will feature a cast of 22 performers and a live orchestra. Richard Rodgers and Oscar Hammerstein II's Cinderella was originally written for television and premiered in 1957. It is based on the French version of the fairy tale Cendrillon, ou la petite pantoufle de verre by Charles Perrault and is the only musical Rodgers and Hammerstein wrote for television that was later adapted for the stage.
Walnut Street Theatre is America's oldest theatre (1808) and the most popular theatre company in Philadelphia. As a producer of live theatre, many of the artists on the stage, in the orchestra and behind the scenes are from the Philadelphia area. As a non-profit institution, the Walnut is recognized nationally for bringing affordable theatre and diverse stories to more subscribers than any other theatre company in the world.
In addition to its five Mainstage productions, the Walnut's education and outreach programs bring live theatre to over 125,000 students, teachers, parents, and kids every year. The Walnut is nestled near the historic Washington Square Park, and shares the neighborhood with America's first eye hospital, Wills Eye, America's first hospital founded by Benjamin Franklin, Pennsylvania Hospital, and Jefferson Hospital. Not to mention, the theatre is merely 4 blocks from the birthplace of our nation, Independence Hall.
There's parking right beside the theatre, and it is merely steps from some of Philadelphia's finest restaurants, like Buca D'oro Ristorante and Iron Hill Brewery & Restaurant, and fine shops.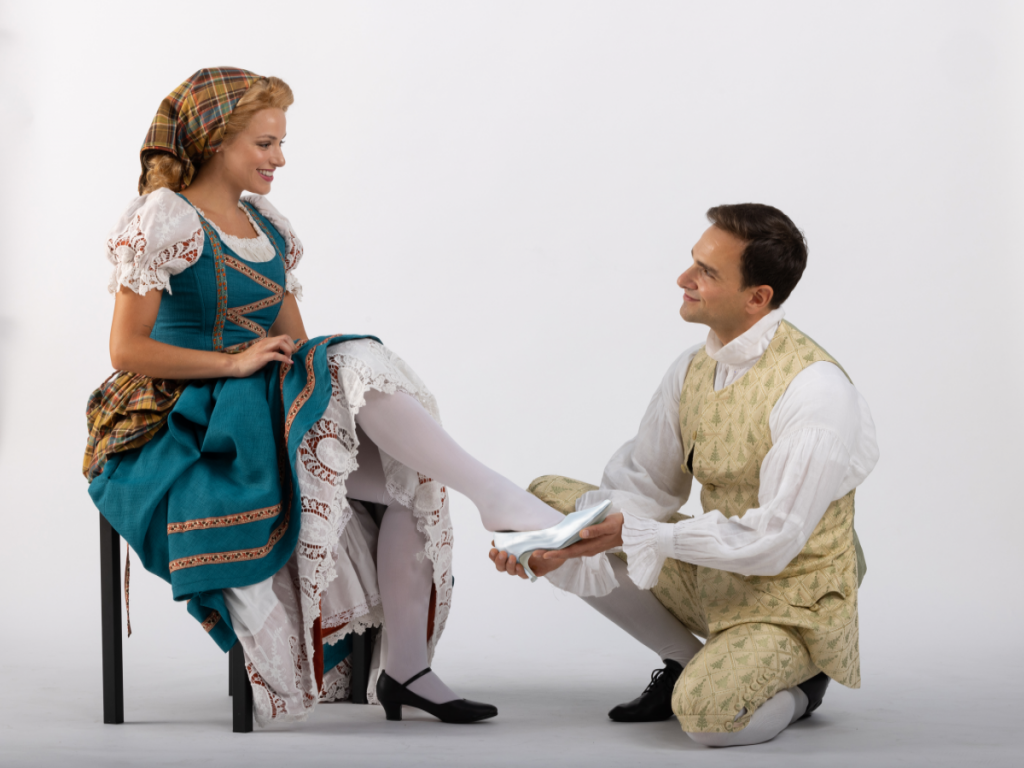 PLAN YOUR VISIT!
WHAT: Rodgers and Hammerstein's CINDERELLA
Music by RICHARD RODGERS | Lyrics by OSCAR HAMMERSTEIN II
New Book by DOUGLAS CARTER BEANE | Original Book by OSCAR HAMMERSTEIN II
WHEN: NOW – EXTENDED through December 31, 2022
WHERE: Walnut Street Theatre, 825 Walnut Street, Philadelphia, PA 19107
TICKETS: Prices vary by performance and start at just $25
Premium Tickets available for $175 (includes a tax-deductible donation)
CURTAIN:
Tuesday – Saturday evenings (11/22 – 12/17, 12/20, except 11/30) at 8 p.m.
Tuesday – Saturday evenings (12/19 – 12/30, except 12/20, 12/24, 12/27) at 7 p.m.
Sunday evenings (11/27, 12/4, 12/11) at 7 p.m.
Wednesday matinee (12/14, 12/21, 12/28) at 2 p.m.
Thursday matinees (12/8, 12/15, 12/22, 12/29) at 2 p.m.
Saturday matinees (11/26, 12/03, 12/10, 12/17, 12/31, except 12/24) at 2 p.m.
Sunday matinees (11/27, 12/04, 12/11, 12/18) at 2 p.m.
Open captioning will be available during the 7 p.m. performance on 12/11.