Enabling learning, Empowering learners
Orchard Friends is a small independent school in Riverton, New Jersey, for special education students who struggle to learn in other educational environments. We teach grades K-12 and young adults up to age 21 who have completed high school and are preparing to apply to college, enter a vocational program, or join the workforce.
We believe every student has the ability to learn; however, not all students have access to the resources they need to unlock their learning potential. At Orchard Friends, we enable learning by empowering learners.
"We believe in our students until they believe in themselves," says Beth DiPerna, Head of School. "The most important thing we teach is that they can do it — that with the right tools and support, learning is possible for everyone."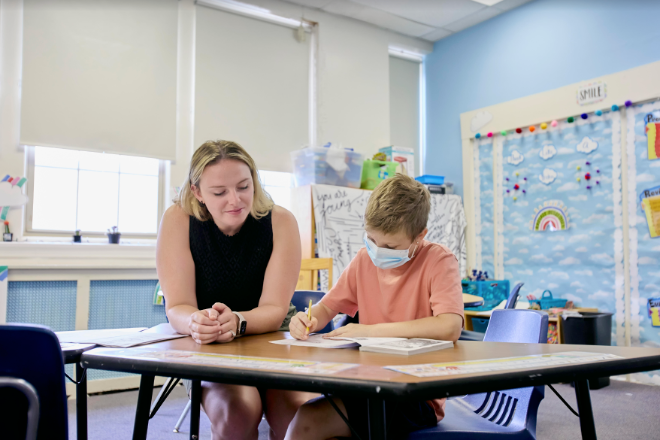 Difference is our Common Ground
Our individualized teaching and learning model and safe, supportive environment benefit children, teenagers, and young adults with a wide variety of learning and cognitive differences, including students:
On the autism spectrum;
With dyslexia or other language-based learning differences;
With auditory and/or sensory processing differences;
With ADD and ADHD;
With trauma histories;
With attachment or regulatory challenges.
While our approach is tailored to each student's unique strengths and challenges, our objective is always the same: to define and achieve the goals that matter most; to reconnect them with a love of learning and of themselves; and to provide a supporting, nurturing community that cheers them on every step of the way.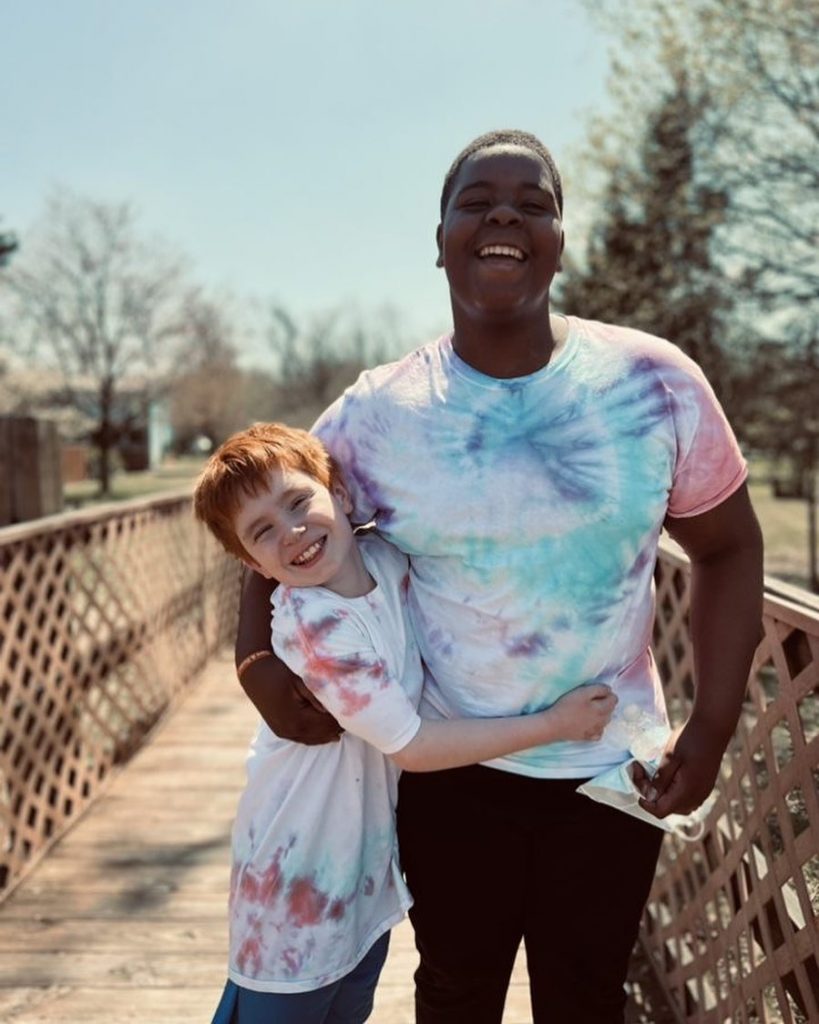 An individualized education in a tight-knit community
Orchard Friends puts equal emphasis on academics, speech and language proficiency, practical life skills, and the social acuity and emotional intelligence that help us regulate, advocate, and develop meaningful relationships. Numerous field trips and off-campus experiences with community partners like Planet Fitness and Habitat for Humanity's ReStore equip our students with the skills they need to thrive wherever they go next.
"We all learn best by doing, and we all learn best when we're having fun. Whether we're learning about the lifecycle of a frog by observing tadpoles in a creek or practicing money management and social skills during a field trip to a restaurant, OFS believes in a holistic, hands-on learning experience," notes DiPerna.
Each student receives intensive support from a team of experienced, highly-trained experts who collaborate to support their academic progress and overall well-being. This group includes our faculty and staff, as well as speech pathologists, mental health professionals, occupational therapists, 1:1 aides, and case managers.
Fully accredited, Orchard Friends has chosen to remain untethered from state-dictated curriculum. This gives us the freedom to prioritize what's most important for each student and to develop truly individualized education plans and curricula. We're able to release students from arbitrary benchmarks and timelines that may not fit their needs or abilities, giving them the space and time to learn in the ways — and at the pace — that's right for them.
"We create a space to try, to risk failure, to overcome fear without shutting down or giving up. In a place where students feel safe and confident, learning and growth become possible in new ways — and, sometimes, for the very first time," says DiPerna.
To learn more about how Orchard Friends can unlock your child's learning potential, visit orchardfriends.org.