Meadowbrook School focuses on creating an intimate setting for children to develop by keeping class sizes small to ensure personal, individualized attention for every child enrolled.
Parents like Marlene Sidhu sing the praises of the warm, nurturing, family-like community of students, teachers, and staff that prepare their young students for lifelong success.
"Our school is like a little magical unicorn. It all adds up to an incredible learning experience that's well worth the investment," said Sidhu.
Nestled on a lovely 16-acre wooded campus in a quiet residential area in Abington Township, Meadowbrook School is an independent co-ed day school with students ranging from ages 3 through 6th grade.
"An elementary school student, a middle school student, and a high school student need three very different things. So, for me, the focus on exactly what these students need at this age is beneficial in fostering their skills and confidence at an early age," said Sidhu.
More than just a school, the tight-knit Meadowbrook community works to engage parents who assist teachers, help on trips, organize special classroom events, and participate in projects that benefit the school.
With a daughter in kindergarten and a son in second grade, Shidu's involvement extends to her contributions made as Secretary on the school's Board of Trustees. In her role, Shidu works to ensure the children learn in a nurturing, fun, and collaborative environment.
"Everybody wants to see their children grow and thrive, and Meadowbrook puts an emphasis on developing children who are having fun in life," said Sidhu.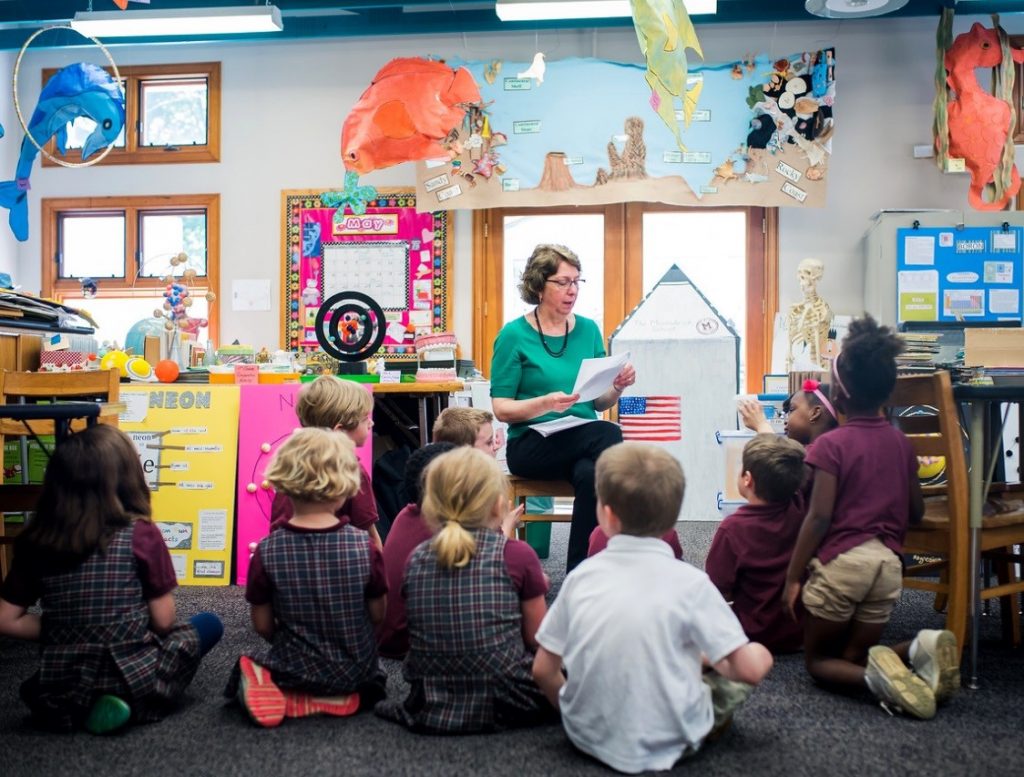 Strength in (smaller) numbers
At Meadowbrook, smaller classrooms allow the skills of a teacher to shine brighter — there is more tailored instruction to the individual students, as well as less disruption.
The school tries to cap class sizes to around 16 students per teacher to ensure children gain more meaningful experience and knowledge from their education.
The goal is for teachers to educate the whole child and work with them to define their gifts by developing a social conscience while instructing them in academics, art, music, and sports.
"Teachers do a fantastic job of highlighting developmental opportunities for each student," said Sidhu. "No one goes overlooked or unnoticed. There's always an open dialogue. If a student is struggling in the classroom, lesson plans are customized, and parents are made aware of all their child's progress throughout the year."
In addition, the school's unique focus on elementary education allows students to be leaders and assume responsibilities that build self-confidence and personal accountability long before their peers at larger K-12 schools.
A buddy program pairs 4th, 5th, and 6th graders with younger children to become their mentors throughout the year. Regular activities like reading books and doing in-class art projects build lasting friendships and benefit every student.
"The buddy system is the cutest thing in the world. It builds some great camaraderie across the school and it gives students the sibling-like experience of having someone who wants to spend time with them," said Sidhu.
By graduation, students cultivate the ability to approach situations empathetically and from a more holistic understanding.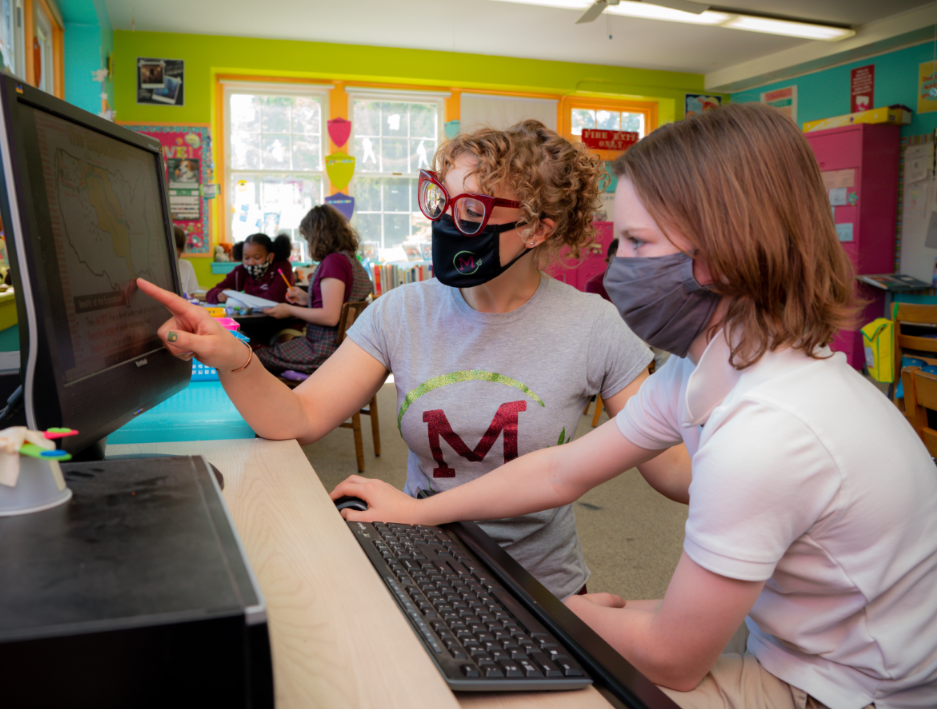 Inching closer to normal
Recently, Meadowbrook lifted their mask mandate as excited parents and students ease back into traditional programming, including all-school assemblies, lunches, and special events like their recently held Mardi Gras celebration and parent-hosted career day.
"I was never worried about my kids' safety at Meadowbrook. The school was nimble and got very creative. For example, painter's buckets became the perfect device for sorting and carrying classroom materials outdoors as learning commenced outside of the traditional classroom," said Sidhu.
As students leave their buckets behind and reenter the classroom with fewer mandates, parents and faculty continue to monitor their health to ensure everyone's safety.
"Children are very resilient. My kids went to school this past Monday without their masks and
I don't know if it was that big of a deal to them. Of course, my kids liked not having the responsibility of wearing it, but I was almost more excited than they were because they didn't know any different," said Sidhu.
To learn more, visit The Meadowbrook School.