It's the perfect time of year to relish a delicious meal al fresco with comfortable temperatures and beautiful scenery all around.

Many Shop Penn restaurants are offering new summer menus and the opportunity to enjoy an outdoor dining experience in the University City neighborhood. You can even grab some food to go and relax on the picturesque Penn campus. Experience the gorgeous weather and the mouthwatering food from some of your go-to Shop Penn restaurants.
Franklin's Table — The best food hall in West Philadelphia features a diverse set of offerings from Delco Steaks, DK Sushi, Goldie, High Street Hoagies, Papermill Fresh Asian Kitchen, Pitruco Pizza, and Yi Fang Fruit Tea all ready to serve. Diners can grab a spicy garlic pizza from Pitruco, a classic Philly cheesesteak at Delco Steaks, or the fan-favorite Spurrito from Papermill Foods, and complete the meal with a famous tahini shake from Goldie. Enjoy it either on the patio right out back or around the atmospheric Penn campus.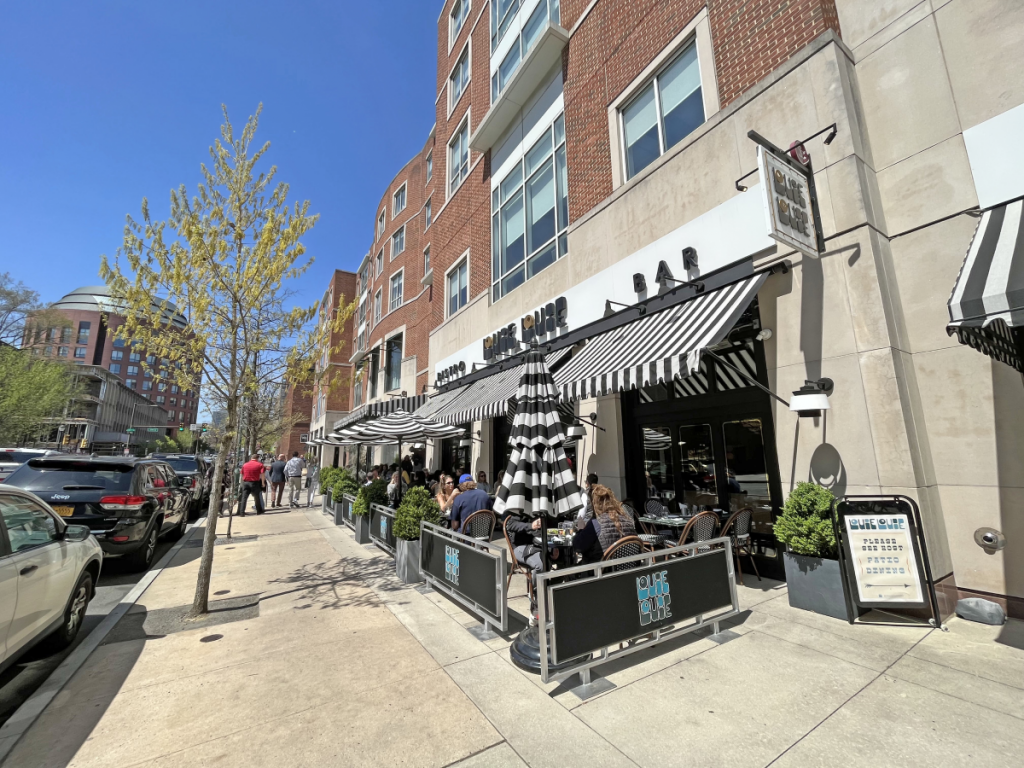 Louie Louie — If you are looking for a bountiful brunch on a picturesque patio than look no further than Louie Louie, a European bistro in the heart of the district. There's something for everyone on their menu, whether your brunch choices lean more towards the refined like a Smoked Salmon Benedict or the guilty pleasure like the Don't Tell Mom, a Fruity Pebbles-crusted French toast with Cinnamon Toast Crunch mascarpone filling. At night, the patio is lit up like a Parisian street while diners partake in such offerings as mushroom gnocchi, lamb shank osso busso or Maryland crab cakes.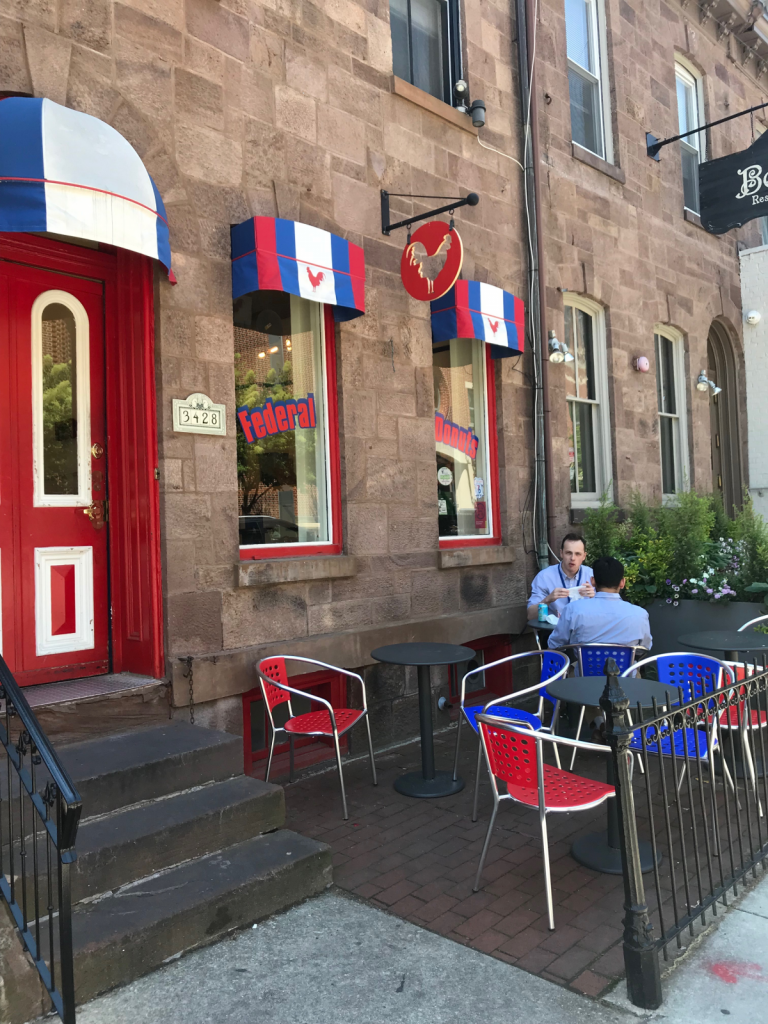 Federal Donuts — Sansom Street has outdoor dining options galore and right in the middle of all of it is Federal Donuts. The Philly staple has several café-style tables on its front patio perfect for breakfast and lunch. Pull up a chair and start the day off with a cup of coffee and one of their delicious fancy donuts or make a lunchtime trip over for their mouthwatering Korean-style fried chicken sandwiches while you soak in the vibe of the bustling street.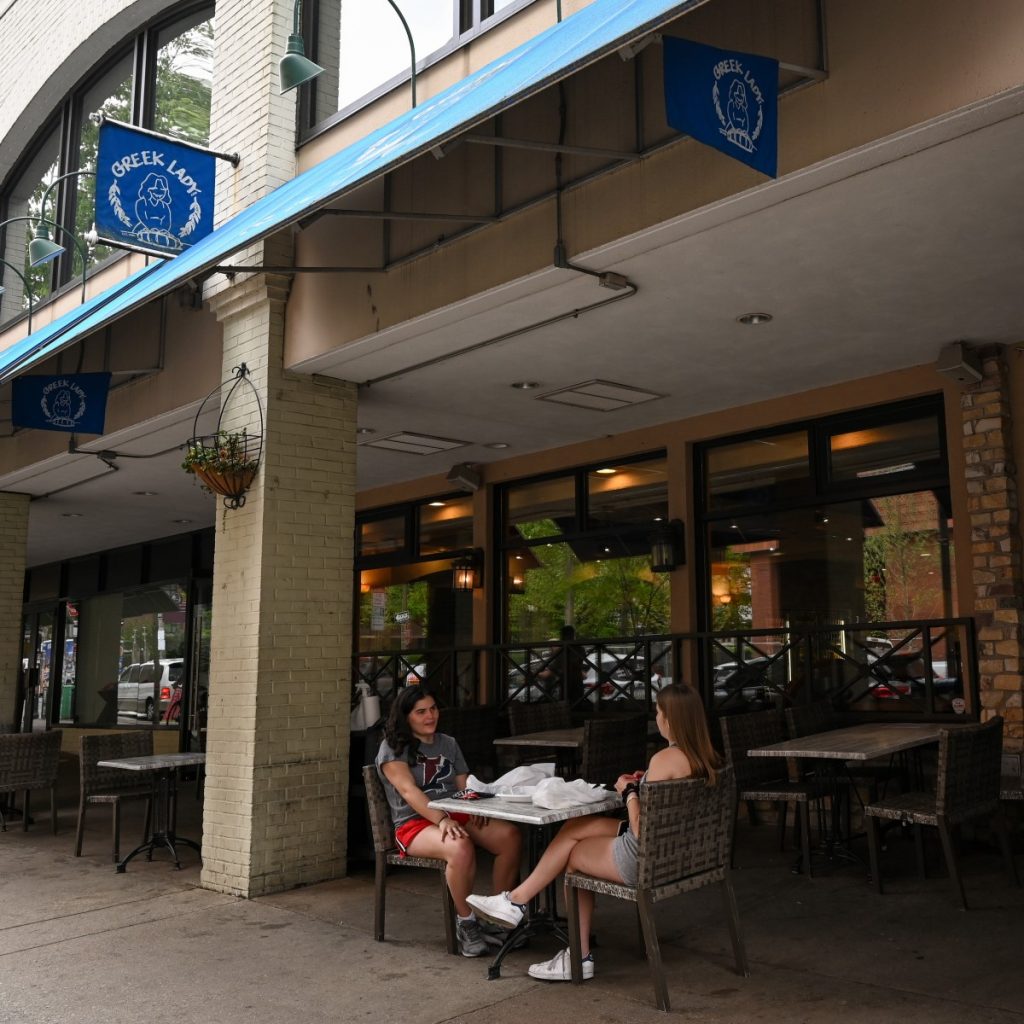 Greek Lady — Some of the finest Greek food in all of Philadelphia can be found at Penn staple Greek Lady on 40th Street. Take advantage of their covered patio to enjoy some outdoor dining no matter the weather. The Greek Lady is a perfect lunchtime destination, with traditional Greek appetizers like melitzanosalata, roasted eggplant whipped with olive oil and garlic or tzatziki, and their signature gyros with carved lamb, pork, or chicken served on fresh made pita bread.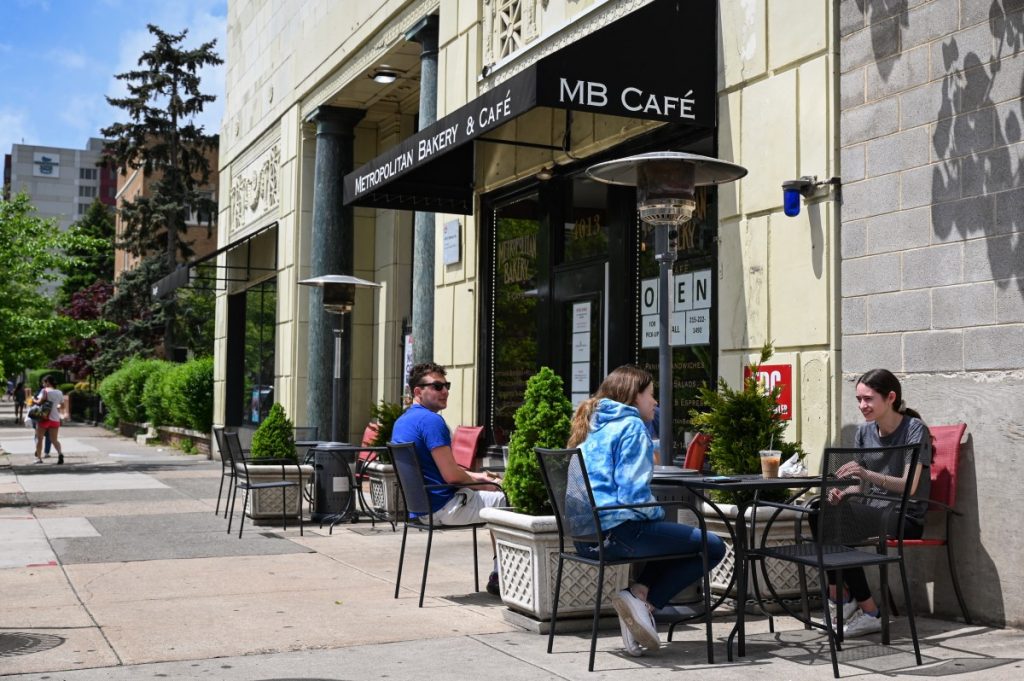 Metropolitan Bakery — There is no better way to kick off a day than by enjoying a great cup of coffee and a delish baked good outside. Metropolitan Bakery is the perfect a.m. pitstop to enjoy the sunrise while savoring their homemade granola or a chocolate croissant and a cinnamon spice latte. With café-style seating right out front, you can hit pause and soak up that bright spring sun.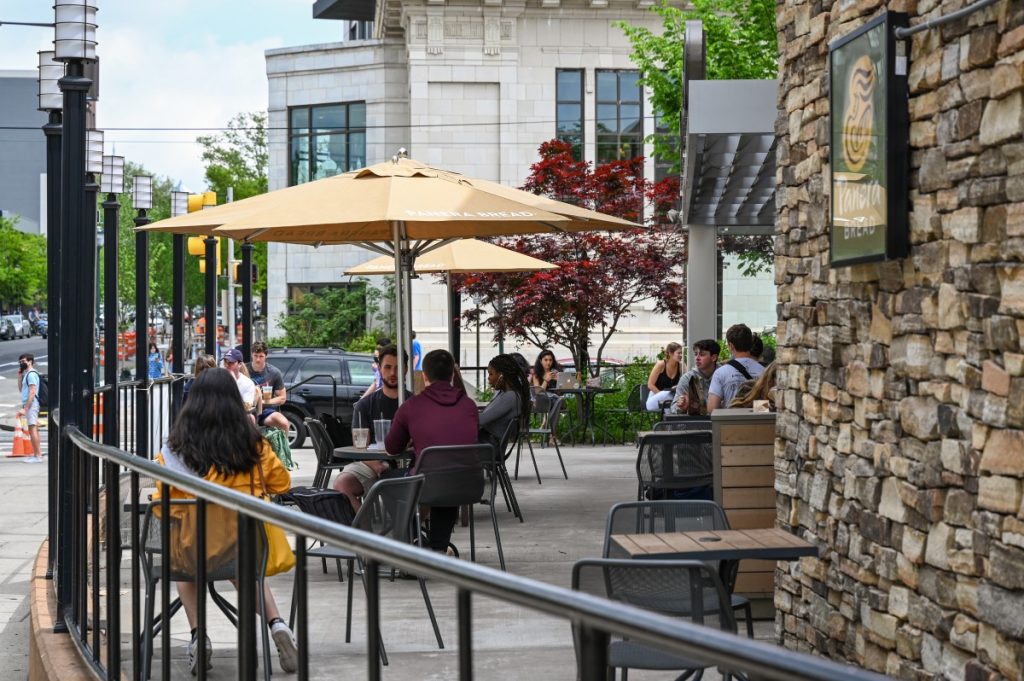 Panera Bread — If you want to dive into great-tasting and clean eating while sitting at a sunny outdoor table in the neighborhood, then a trip to Panera Bread is calling your name! Enjoy anything from breakfast sandwiches to wraps and salads, all while soaking up the summer weather from their expansive patio. And, when you go, make sure you don't leave without enjoying one of their guiltily good pastries — a perfect cap to a delicious meal.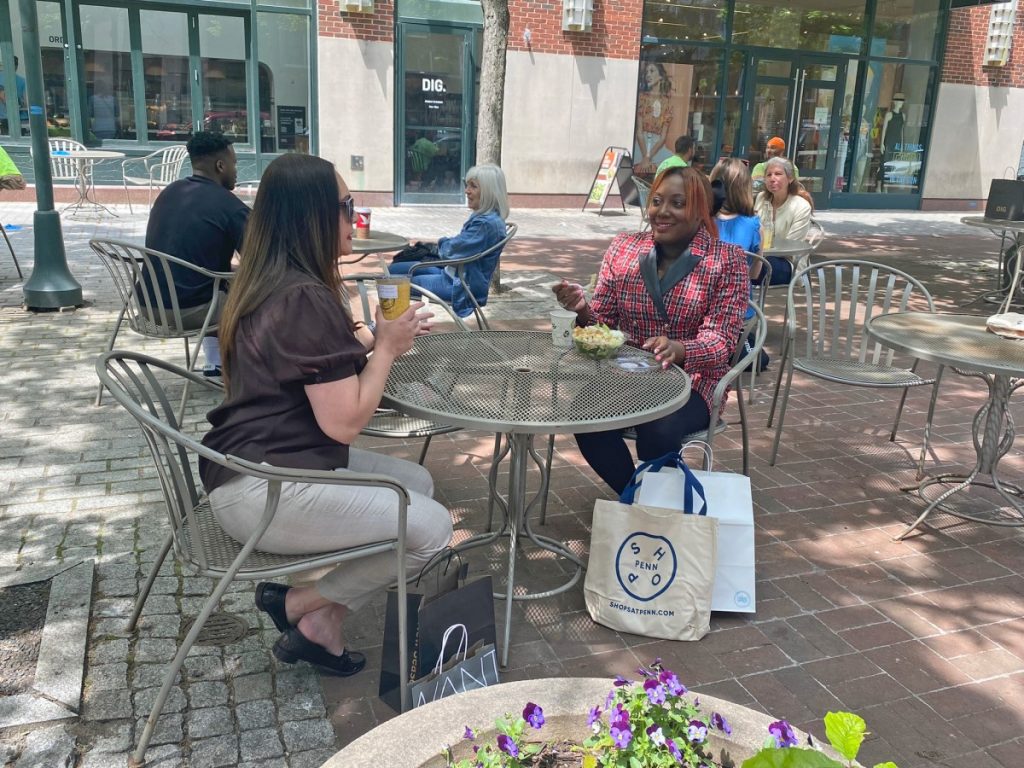 DIG — Conveniently located at 36th and Walnut, DIG is the perfect spot to grab a meal and soak up the sun at one of the many café tables set up on the patio right out front. DIG features a menu full of vegetable-forward meals with locally sourced and seasonal ingredients that are prepared fresh each day. Pair your favorite protein with such favorites as roasted sweet potatoes, sheet pan carrots, or charred broccoli, and savor a fresh meal in the fresh air during your lunch break.